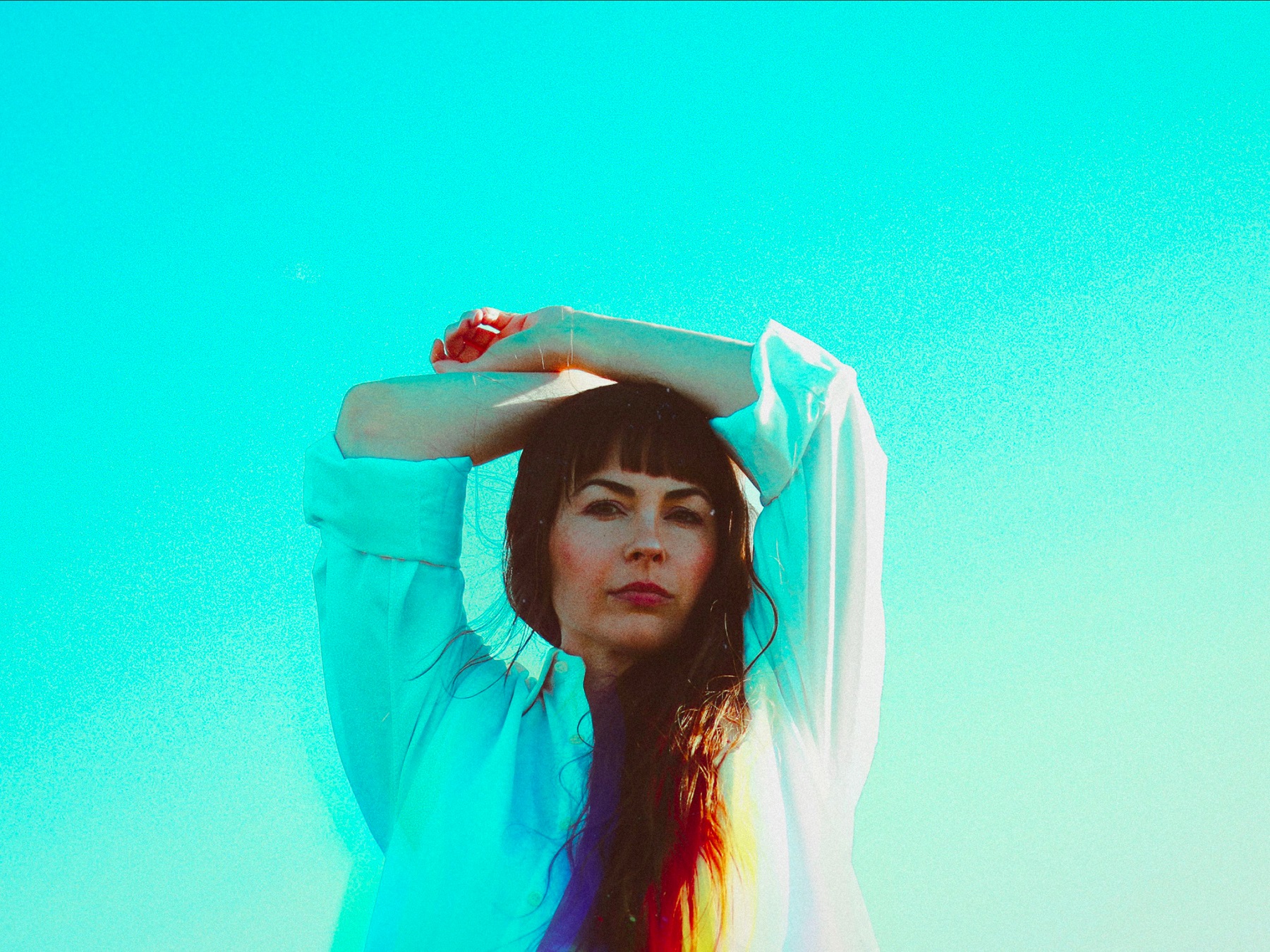 7 March 2023
dayaway is the delightfully dreamy indie-pop project of CLAVVS' Amber Renee and Graham Marsh, and today they're sharing a new single titled "hot blue summer." The track is also accompanied by a lyric video with visuals that perfectly pinpoint the song's essence–a fun indie bop to fall in (and maybe out of) love to, with lyrics that predict the inevitable end to summer love. With hooky melodies, hazy guitar riffs, and a warm, surf-rock energy, "hot blue summer" is the first of what's to come from dayaway this year.
Prior to today's release, dayaway's self-titled debut EP arrived in 2022 to immediate fanfare. The band's first single "cool water" amassed millions of streams across platforms, landing in Spotify's New Music Friday, Good Vibes, and Golden Hour playlists among others. Follow up singles "beach 90th" and "desert island" found a home in playlists like Apple's New in Indie and Spotify's Surf Rock Sunshine. Meanwhile, songs from the EP were featured in Netflix's Hello, Goodbye and Everything in Between, ABC's A Million Little Things, and Apple's Memories Campaign, leading to lots of attention for the brand new, somewhat secretive band.
Stay tuned for what else dayaway is bringing to the table this year, and while we wait for those long, warm summer days to return, watch the video for "hot blue summer" to get your fill.
spotify
website
instagram
https://twitter.com/dayawayyy