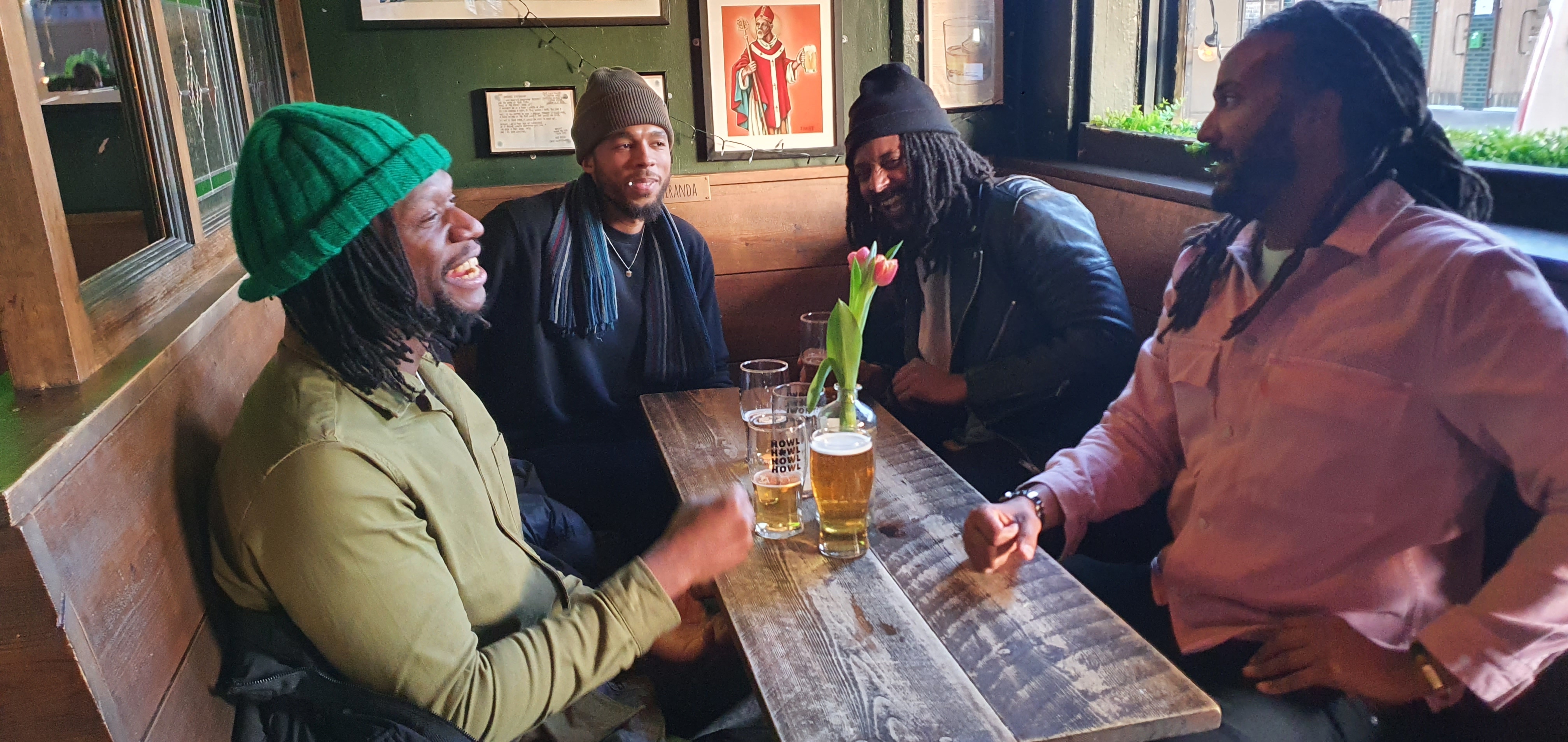 6 March 2023
Photo Credit: Roderick Ryan
Brixton-hailing four-piece Baytrees have been crafting their unique blend of hip hop beats, funk rock riffs and catchy pop hooks since 2018. New single 'Sunshine' is a soulful, life-affirming story inspired by the sun and is a song about summer, as everything is just better when the sun is out.
Lead singer/songwriter Mensah Hart explains, "I wrote sunshine on a gloomy, rainy day. I had had enough of cold weather and wanted to be back home in Jamaica or in the sunshine of Barcelona or Ibiza – both second homes to me and places I love to visit. I wanted to create something that could automatically transport myself and the listeners somewhere else. We wanted to create an instant party. What is life if not one long ass party?"
Baytrees is made up of brothers Mensah (songwriter, producer, lead singer, keyboard, guitarist, and producer) and Kwame Hart (Bass Guitar), who are joined by friends Marcus Harris (drums and vocals) and Cujoe Ryan (guitarist and keys). Collectively, the members of the band have supported acts including The Sex Pistols, grime sensation Kano, and rock royalty The Rolling Stones. As songwriters, Baytrees have worked with legendary Italian artist Gianna Nannini on her album La Differenza which reached number 2 in the Italian charts.
Mensah further reveals more about new single 'Sunshine', "Musically, the guitars and synth are inspired by Earth Wind and Fire, Micheal Jackson Talking Heads, Gap Band, J Hus, Metronomy, and Daft Punk. I like to listen to music new and old when I'm in the creative process as it always sets me up to create something fresh. Lyrically, the song is about having a positive outlook on life and living to the fullest. It's also about gratitude to really feel grateful for each day of life. Tomorrow is not promised so let's love the process."
Baytrees will be releasing more music as well in 2023 and will be playing a live date in London to celebrate the launch of 'Sunshine' at Bread and Roses, Clapham on March 25.
'Sunshine' is released digitally on March 10. Get into it, these guys are brilliant.