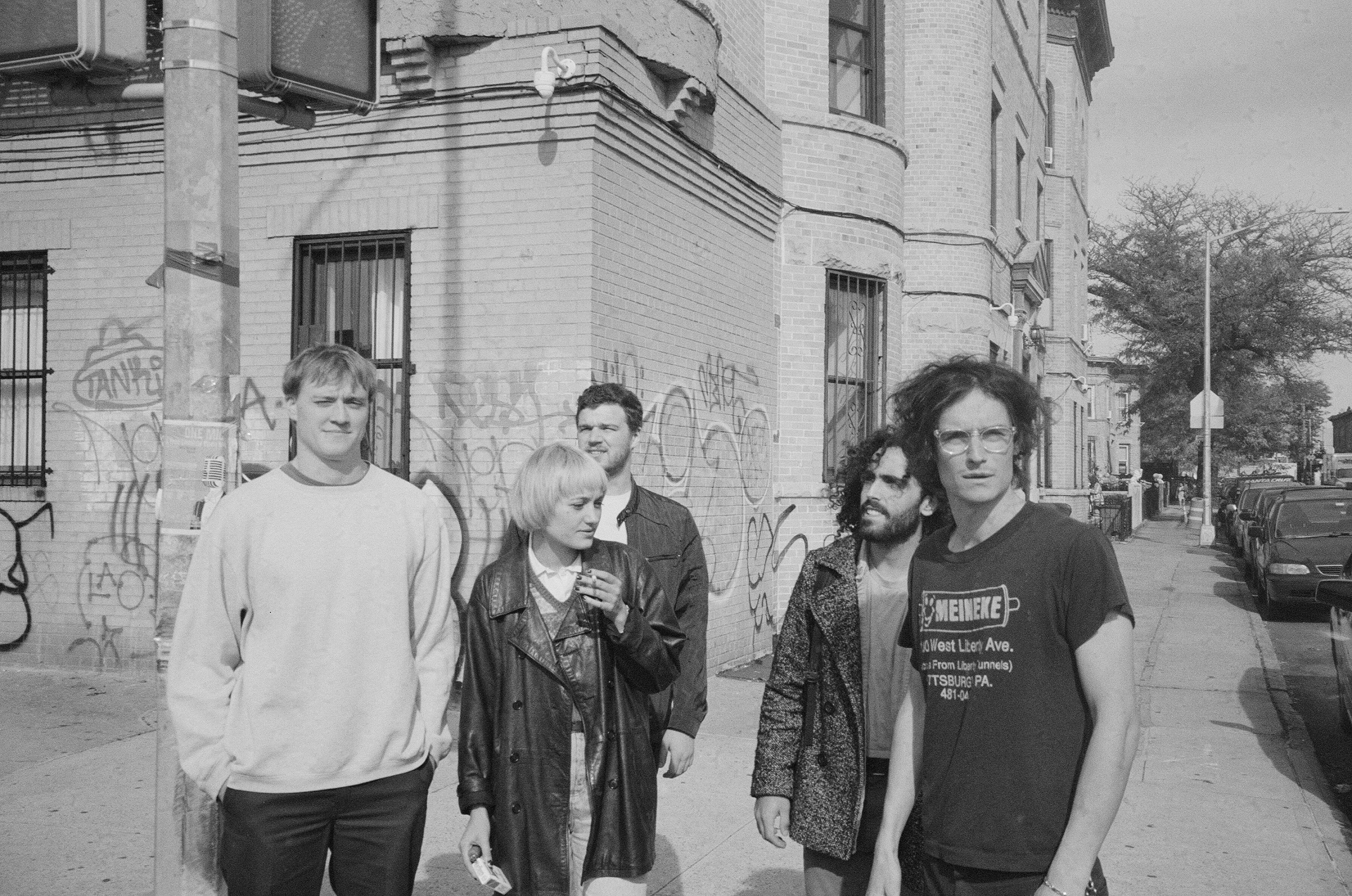 11 January 2023
Photo Credit: Sid Simons
NYC indie-rock band Slow Fiction — Julia Vassallo (vocals), Joseph Skimmons (guitar), Paul Knepple (guitar), Ryan Duffin (bass), and Akiva Henig (drums) — came together in March of 2021 via Craigslist ads and mutual friends, emerging as a synthesis of fervent musicianship and honest lyricism. When chaos becomes the norm, people are left with unbridled emotions, hearts full of tension, and a need for expression, and this is at the heart of Slow Fiction's general ethos. A result of living in a time when expecting the unexpected is ordinary, the band has drawn from their influences and environment to create something that is both inspired and uniquely theirs.
Tomorrow, Slow Fiction shares "In the distance, where it doesn't matter" the second and newest single off their forthcoming self-titled debut EP (out 2/16), which was mixed and mastered by engineer Jonathan Schenke (Girl Talk, Parquet Courts, The Drums, Snail Mail). A follow-up to their last release, "Top 10 Movie Scenes," this new track is an angsty, high-energy track with a definite early oughts feel, perfect to get one's hips swaying despite its lyrical basis in a tumultuous emotional struggle.
Said vocalist Julia Vassallo of the track: "There's an old saying 'there are three sides to every story: your side, their side, and the truth.' The goal was to have this song embody a three-edged sword. Sometimes, the lines of reality and perception become distorted. The title is a line from a poem 'Imagining Defeat' by David Berman, who is a great inspiration."
Slow Fiction's previous releases have been met with acclaim from outlets such as Alt Citizen, Bands Do BK, We All Want Someone To Shout For, and more. Their most recent single, "Top 10 Movie Scenes," was picked up by Under the Radar, who wrote: "The track's soaring climax feels perfect for a coming-of-age movie, capturing an emotive high in brilliant instrumental color." Additionally, Slow Fiction performed at New Colossus Festival last year (where they filmed a Paste live session), and they will return for the 2023 event.
In anticipation of the band's self-titled debut EP (out 2/16), In the distance, where it doesn't matter, is out tomorrow via all DSPs — preview it below and stay tuned for more from Slow Fiction, coming soon.
Website
Instagram
Facebook
Twitter
Bandcamp