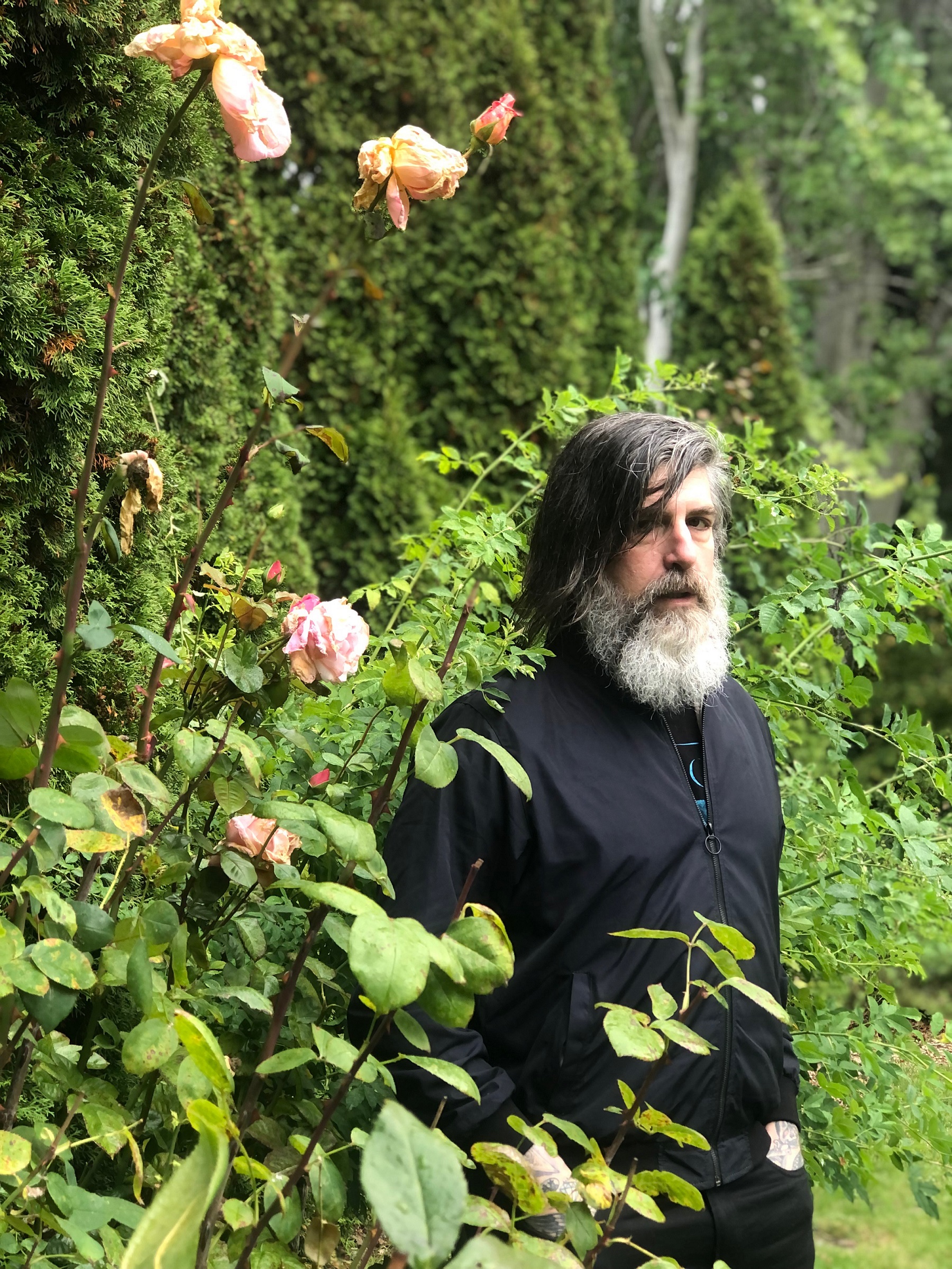 30 January 2023
STAHV (Solomon Arye Rosenschein) is a Seattle-based shape-shifting one-person act. Its latest EP, Simple Mercies, is a 6-song EP of urgent goth rock drawing equally on darkwave, power pop, and art rock. The group has supported acts like TUNIC, Vision Video, ACTORS, TRAITRS, and Jay Aston's Gene Loves Jezebel, and is starting 2023 with a string of shows alongside Haunt Me, Male Tears, and Hurt Hawks.
"Love 4 Nothing" is the second song to premiere from the Simple Mercies following the brooding "P vs. P" which debuted at Postpunk.com late last year.
Speaking to The Big Takeover, Rosenschein says, "Lyrically, 'Love 4 Nothing' is inspired by this tragic era of mass shootings the United States is living through, as well as our society's growing disconnection from violence. It's become harder and harder to accept a world where–despite all our technological advances–humans still can't feel safe together."
He goes on the explain the meaning behind the song title. "It has dual interpretations. On the one hand, it sometimes feels that our inherent kindness is a waste of time. On the other, it's essential to give that love away freely in order to heal. The line' Life inverted, truth perverted, prayer for dying youth' refers to those who try to push false narratives and downplay the atrocity of children dying because of guns in schools."
Built around a twisting guitar progression and vocals straight from the Andrew Eldritch school of baritone bellowing, "Love 4 Nothing" offers a sepia-toned take on the technicolor power pop the artist created as Ari Shine. Bolstered by a booming beat, the song is both menacing and anthemic, a trick the whole EP manages to replicate.
Simple Mercies by STAHV arrives on February 3rd for download and streaming on all platforms. A CD version is available exclusively through the artist's Bandcamp page.