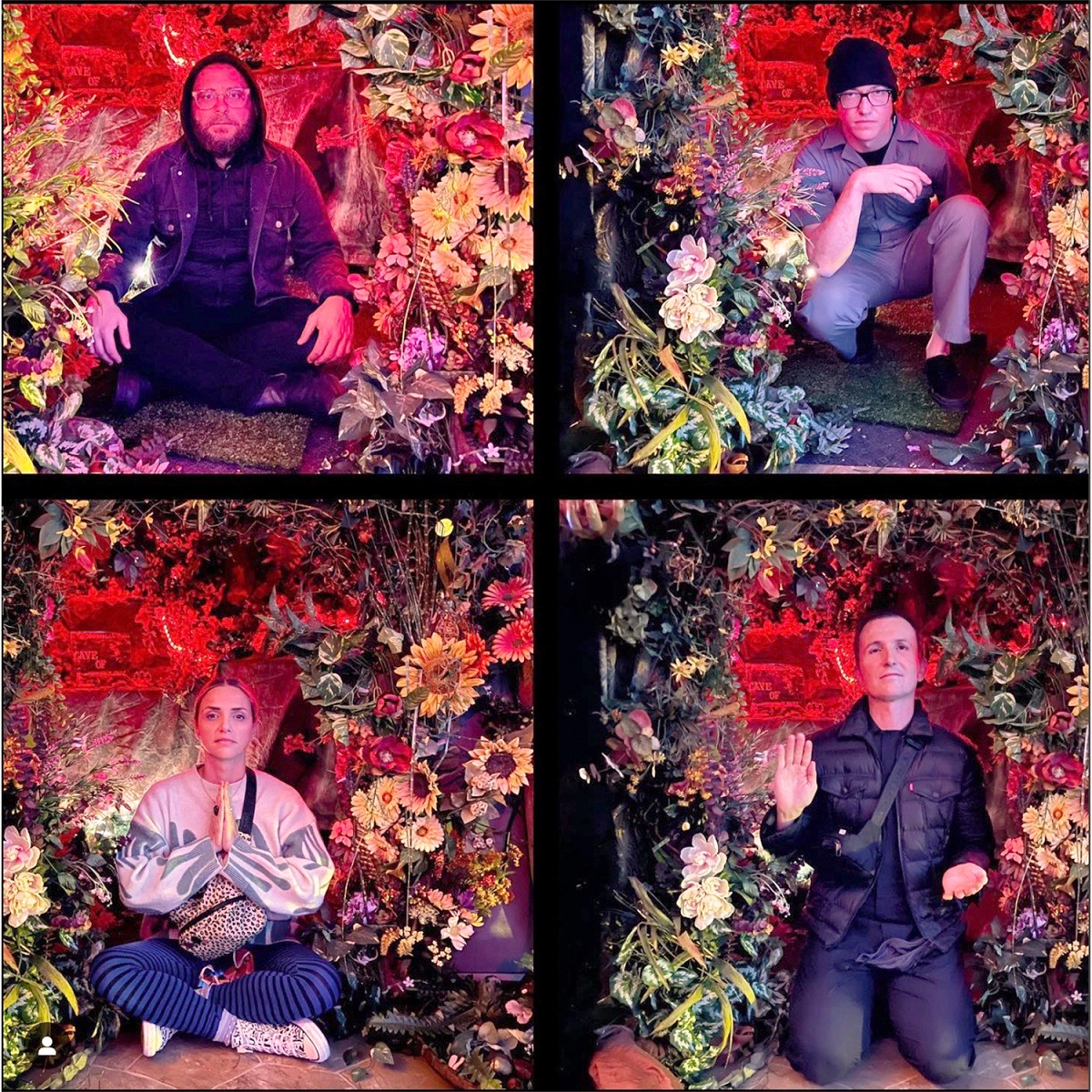 24 February 2023
Photo Credit: Richard Salino
"Lyrically and sonically, "Mermaid Blues – V.1" takes shape around the experience of crushing anxiety and depression brought on by the changing seasons. In the fall and winter, when the days are shorter and there is less daylight, some skillful hope can illuminate the dark." Frontperson Krista Diem says, "I've always had to navigate depression as an adult, but during the winter I need to do some extra work to be well. If I am not truly practicing self-care, life can feel a bit dangerous. This song is some medicine for me."
LAPÊCHE are students of the art of songwriting. They trust and cherish the process and enjoy giving their fans a bit of a peek behind the scenes at how a song gets made. When they feel it is warranted, the Brooklyn-based quartet does this by sharing various iterations of their songs sometimes months or even years after releasing the "final" version. In February last year, the band shared "Bottom Feeder – V1," an early cut of their song "Bottom Feeder," which appeared on their 2019 EP Spirit Bunnies. The two versions differed primarily in their intros, with the former featuring a dreamy, instrumental interlude, while the latter dove into the action immediately in the form of a thumping bassline.
In keeping with this tradition, today the band is sharing "Mermaid Blues – V.1," the original version of their single "Mermaid Blues," which they released in July of last year. This version of the song has an alternative, more vocal-centric chorus and an extended bridge variation, but it still captures the contrast between light and dark that permeates the original. Founding drummer Jeff Gensterblum performs on the track with Richard Salino recording and mixing.
Lyrically and sonically, the song takes shape around the experience of crushing anxiety and depression brought on by the changing seasons. In the fall and winter, when the days are shorter and there is less daylight, some skillful hope can illuminate the dark. Frontperson Krista Diem says, "I've always had to navigate depression as an adult, but during the winter I need to do some extra work to be well. If I am not truly practicing self-care, life can feel a bit dangerous. This song is some medicine for me."
"Mermaid Blues – V.1" hits streaming platforms on Wednesday, March 1st.
LAPÊCHE is singer and guitarist Krista Diem, her husband and bassist Dave Diem, guitarist Drew DeMaio and drummer Richard Salino. The band fuses purposeful melodies with sonic backdrops inspired by indie-alternative aesthetics and DIY ethics. As they've blossomed from a singer with a backing band to a full-blown collaboration, their songs have found the power to dive deep while shining brightly, pushing toward personal growth as we collectively stare down the void. The band is in the later stages of work on their next LP with Grammy-nominated producer and engineer Alex Newport (City & Colour, Death Cab For Cutie, At The Drive-In). The band has released two full-lengths, Blood In The Water in 2021 and The Second Arrow in 2019.
LAPÊCHE has toured with Jawbox (Dischord/Atlantic) as direct support in Boston, Philadelphia, Brooklyn, and Washington, DC, and has also shared stages with J. Robbins Band, Torche, Russian Baths, Do Make Say Think, The Cave Singers, Mannequin Pussy, The Pauses, Pohgoh, Erica Frias, Lauren Denitzio, Deadaires and more. They've also performed at the Sing Out Loud Festival in St. Augustine, FL, and The Fest in Gainsville, FL on multiple occasions.
Instagram
Bandcamp
Website
Facebook
Twitter
Pre-saves for Mermaid Blues – V.1