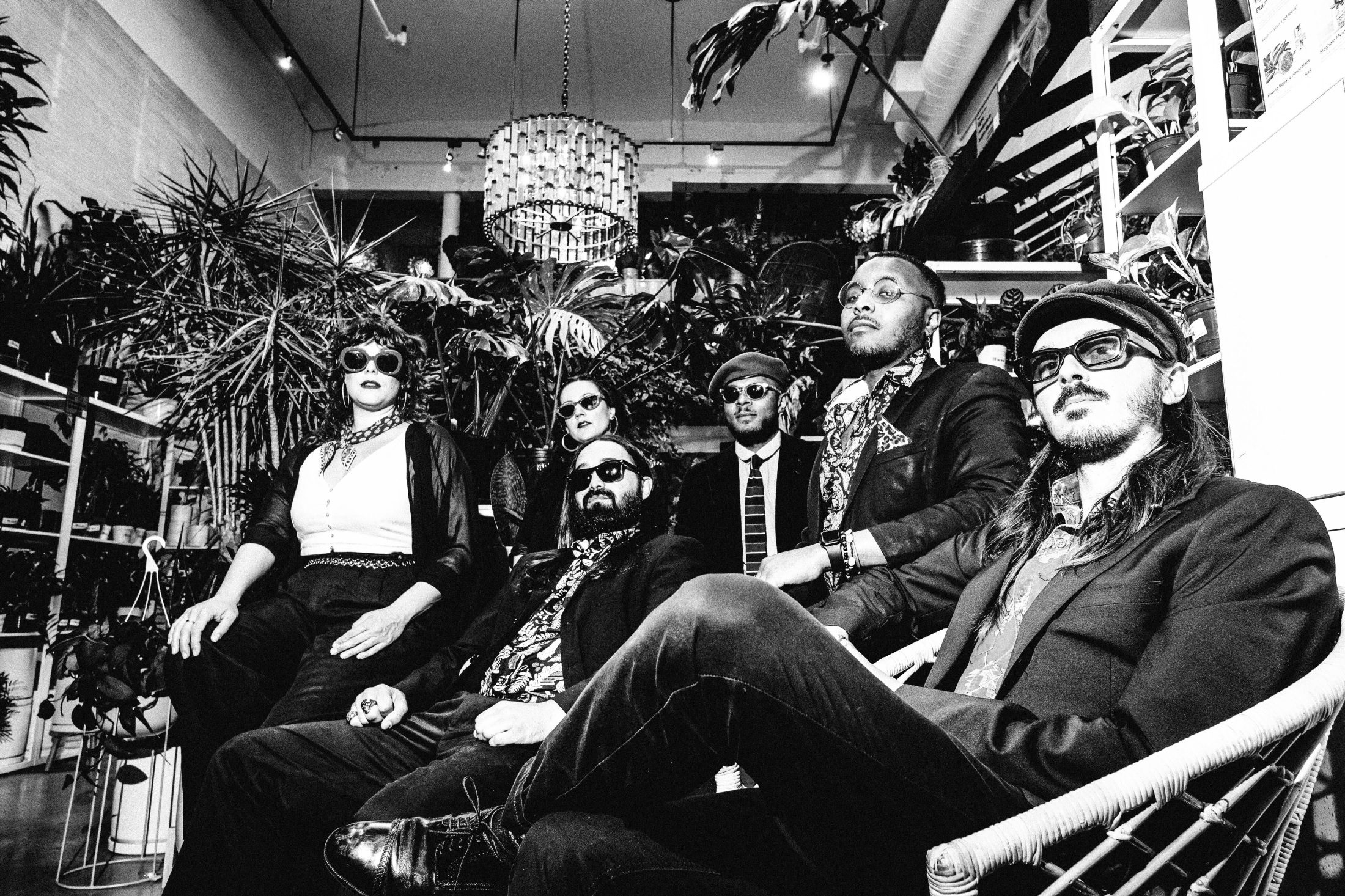 18 October 2023
Photo Credit: Ian Castro
Oakland garage rockers The Helltones bring a beachy, modern doo-wop vibe to their new album Medusa (out Nov. 17), drawing inspiration from psychedelic surf, soulful Americana & retro rhythm and blues; its harmonized backing vocals, sun-kissed hand claps, grooving organ and overdriven guitar create a cinematic album about love, addiction, picking fights, making up and navigating adulthood while maintaining your sanity.
The soulful "Nothing Compares to You" begins with a slow and stately bassline. The stripped down and intimate composition leaves space for the hauntingly tender organ before building to an explosive chorus. This epic love song lands somewhere between the sincerity of Alabama Shakes and the raw emotional intensity of Otis Redding.
Primary songwriter Darwin Siegaldoud started playing guitar when he was eight years old in Santa Barbara, CA, but only began treating it as a medium for self expression after high school, when he spent a year living in Israel on a kibbutz on the outskirts of Haifa.
"During that kibbutz year," says Siegaldoud, "I had these two Canadian neighbors who were both rippin' musicians. One was a fingerstyle guitar player who liked country. He'd always play Johnny Cash and Old Crow Medicine Show songs. The other guy was a producer who had Ableton on his laptop, and he showed me the basics of recording. After work we had all this time with nowhere to go and nothing to do. I just asked them to teach me. Teach me scales. Teach me songs. They did, and after a while it sank in."