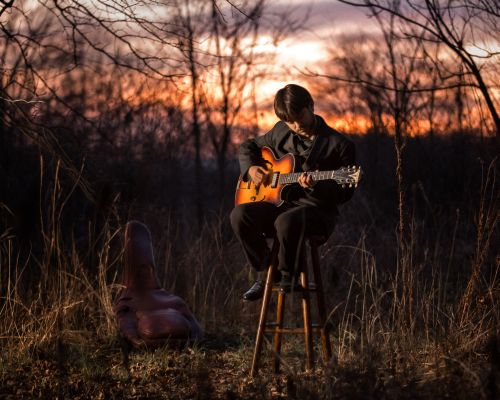 31 October 2016
Michael Hollis; Photo Credit: Caylena Cahill
Breakfast In Fur's guitarist Michael Hollis will be stepping out on his own, announcing his debut solo EP, Lost And Found, which is set to arrive on January 13th, 2017.
While Breakfast In Fur has been on temporary hiatus since the spring of 2015, Hollis has kept busy co-founding the Hudson Valley Music Collective of private music instructors, performing in an assortment of jazz combos, and starting the group Blue Museum, who released their own debut EP last month.
But after losing several close friends and ending an increasingly dysfunctional relationship, Hollis began writing and recording on his own, a means to cope. Lost and Found bears the fear and sorrow that stems from loss, as well as the strength and love that forms from perseverance.
Hollis explains, ""Oh October" is a song written about the combination of solemn reflection of October and its comforting beauty we get here with Autumn in New York. I wrote it one October when I was feeling depressed but couldn't exactly figure out why. It seemed to fit at home with the songs of loss and renewal on my Lost and Found EP."
Official Site
Facebook
Twitter
Instagram