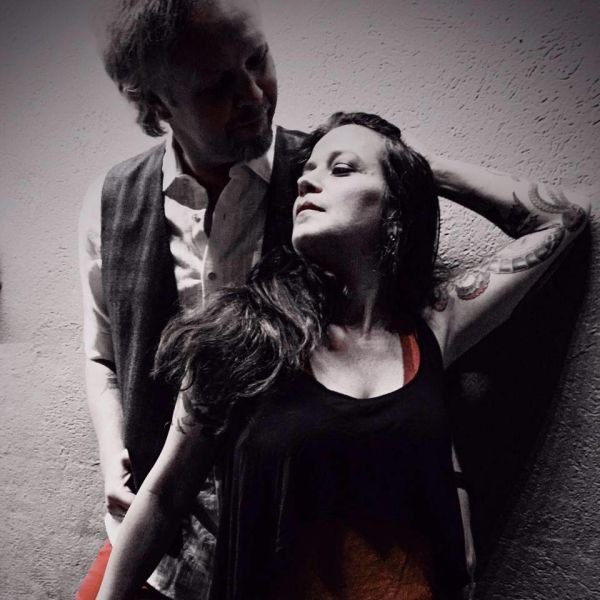 22 August 2017
The Blue Hour; Photo Credit: Hailie Newman
We are always up for a healthy dose of any music from the early 4AD period and we also find it comforting to know that there are still artists out there carrying this torch, so to speak, and creating potent and engaging music. Today The Big Takeover introduces you to The Blue Hour, who have inherited the passion and aesthetic of 4AD's golden years.
Delivering a mesmerizing sound that blends the best of Kate Bush and This Mortal Coil on their forthcoming album Always, this premiere showcases the first single from that release, called "One More Mystery". This track is occupies the dark ethereal space that is omnipresent in the music of Dead Can Dance.
Hailing from Seattle, Brian and Marselle Hodges blend traditional folk melodies with dream-pop, ethereal wave and synth-pop. This new offering is no exception – haunting, deep, and richly melancholic with seamless production,
The Blue Hour's ethereal folk-noir sound is unique to them, charged with mysterious ambience and some classical structures. This captivating sonic cocktail creates an otherworldly and hypnotic effect, focusing on texture and rhythm and beautiful discord … and most of all, beauty.
The Blue Hour's back story is as interesting as their music. Brian and Marselle met as teenage street kids, sleeping in abandoned buildings and dancing the nights away in Seattle's New Wave clubs. After many lost years, they again reunited and began creating music together.
Since the band's inception in 1993, Brian and The Blue Hour have played with the likes of The Church, Sex Gang Children, Gitane Demone, Unto Ashes, Sol Invictus, and In Gowan Ring.
Written and recorded between December 2016 and June 2017 at the Piksie Nest and Rabbit Hole, this album was mastered by Wade Alin at Standard Mastering.
When not making music, Brian Hodges works as a lawyer, researcher, and non-fiction writer. His fiction has been published by New Lit Salon Press, the Bearded Scribe Press, and Liquid Imagination, with his work having received acclaim in niche literary circles.
Always will be released on October 27, but is already available for pre-order via the band's own Bandcamp
Take a listen to an oh-so-awesome earful of their spin on The Cure classic "Kyoto Song".
THE BLUE HOUR
Official Site
Bandcamp
Facebook
SoundCloud
YouTube
Twitter
ReverbNation