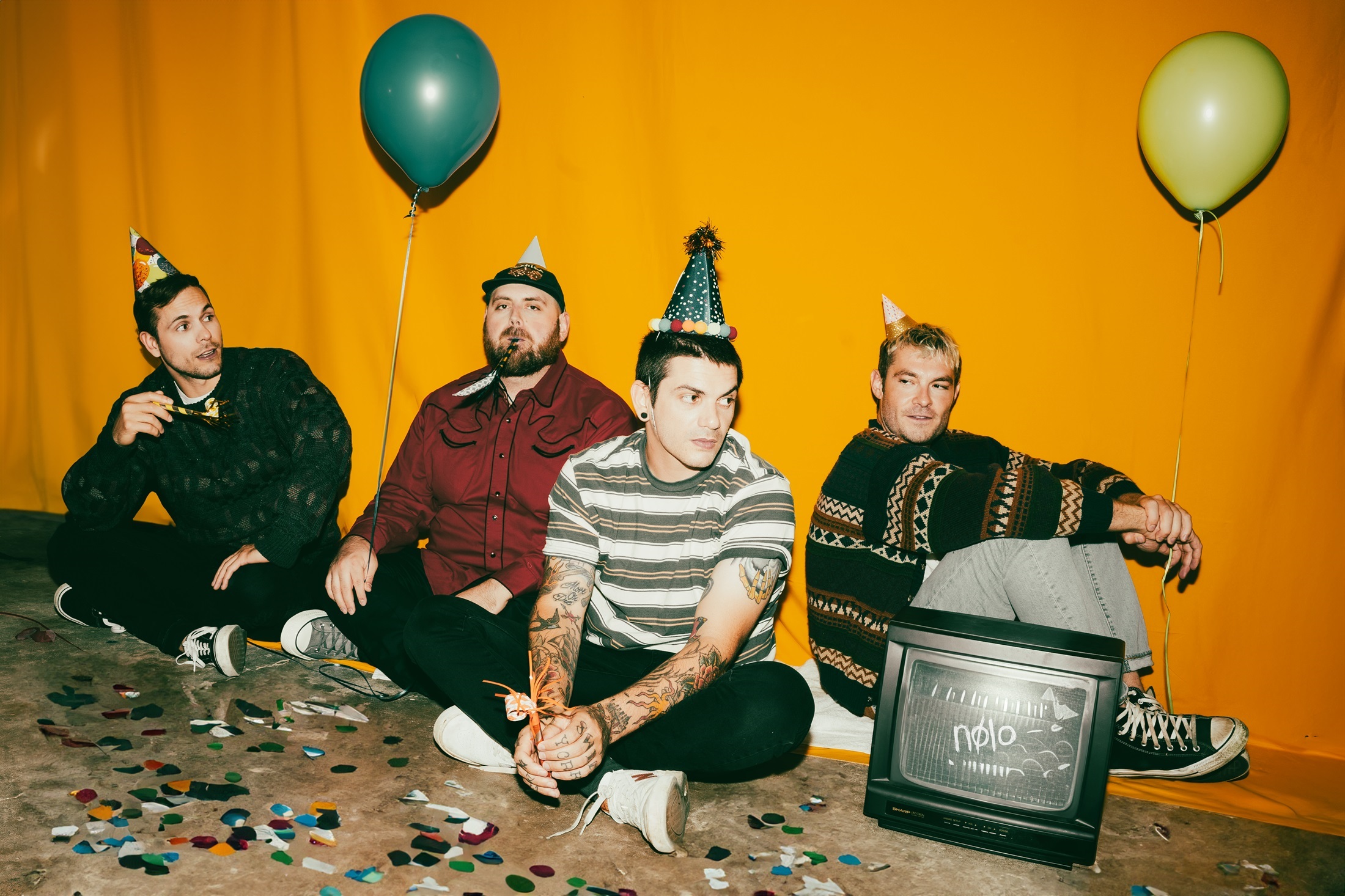 1 November 2023
A new, nostalgic alt rock band nolo emerges from Austin, Texas combining their high energy groove and ear-catching melodies with an inspiring personal story behind their creative endeavors. This week, their brand new single, "RE-ANIMATOR," kicks off their latest body of work. With its striking chorus, the song lyrically explores how isolation can distort one's perception and make you think the people who care about you the most are out to get you. The electrifyingly eerie rock track strikes a balance between hopeful and haunting with its ghostly vocals, gospel toned keys and badass guitar riffs. The listener is taken on a late night trip to the Twilight Zone, but it's unlikely they'll want to escape. nolo's new track will officially be released this Friday, Nov. 3 on all streaming platforms but you can get an exclusive, early glimpse here. Those in the Austin area can also catch the band's upcoming performances at Far Out Lounge on Nov. 2 & 18 and Sunny's Backyard on Nov. 12.
"RE-ANIMATOR is about seeing the past with clearer eyes and maybe finding a new use for it, to reassemble it in some way," said nolo. "The four of us all have histories with mental health, grief, addiction and heartache; this song is about discovering something new in the rubble of the past and trying to repurpose that pain, to use it to explore our connection with the world and who we are within it."
Co-managed by Blue October's Matt Noveskey and Kelsey Flanagan (Sydney Palmieri, Crobot, Swimming with Bears) of Daisy Bone Management, nolo was formed in 2018 after the four group members (hailing from Canada, New York and Michigan) met in an Austin-area rehab during a journey of healing and self-discovery. There, they bonded in their love of music and set up shop in the Live Music Capital. nolo is composed of Richard "Ritchie" Wall (bass & vocals), Brett Mayers (guitar & vocals), Drew Vena (guitar & vocals), and Jason "Jay" Amato (drums).
"nolo has catchy melodies with mainstream appeal but also speaks to the musicians of the world by writing songs with complex and unexpected progressions," said Matt Noveskey, who has taken the band under his tutelage.
"RE-ANIMATOR" will be one of the tracks included on the band's first full-length album set to drop this Spring, 2024. The untitled album will explore the themes found in "RE-ANIMATOR" more thoroughly, sharing the collective experience each band member has had with mental health and addiction at different points in their lives. The upcoming album was produced and engineered by Kelsey Flanagan and Drew Blucher at Orb Recording Studios.
"RE-ANIMATOR is symbolic of so many things in our band, the idea that shit dies, but maybe there's a way to experiment and bring it back in a new form, like a more stable Frankenstein," said nolo.
For more information about nolo, you can see their website HERE.
website/EPK
Instagram
Facebook
Spotify