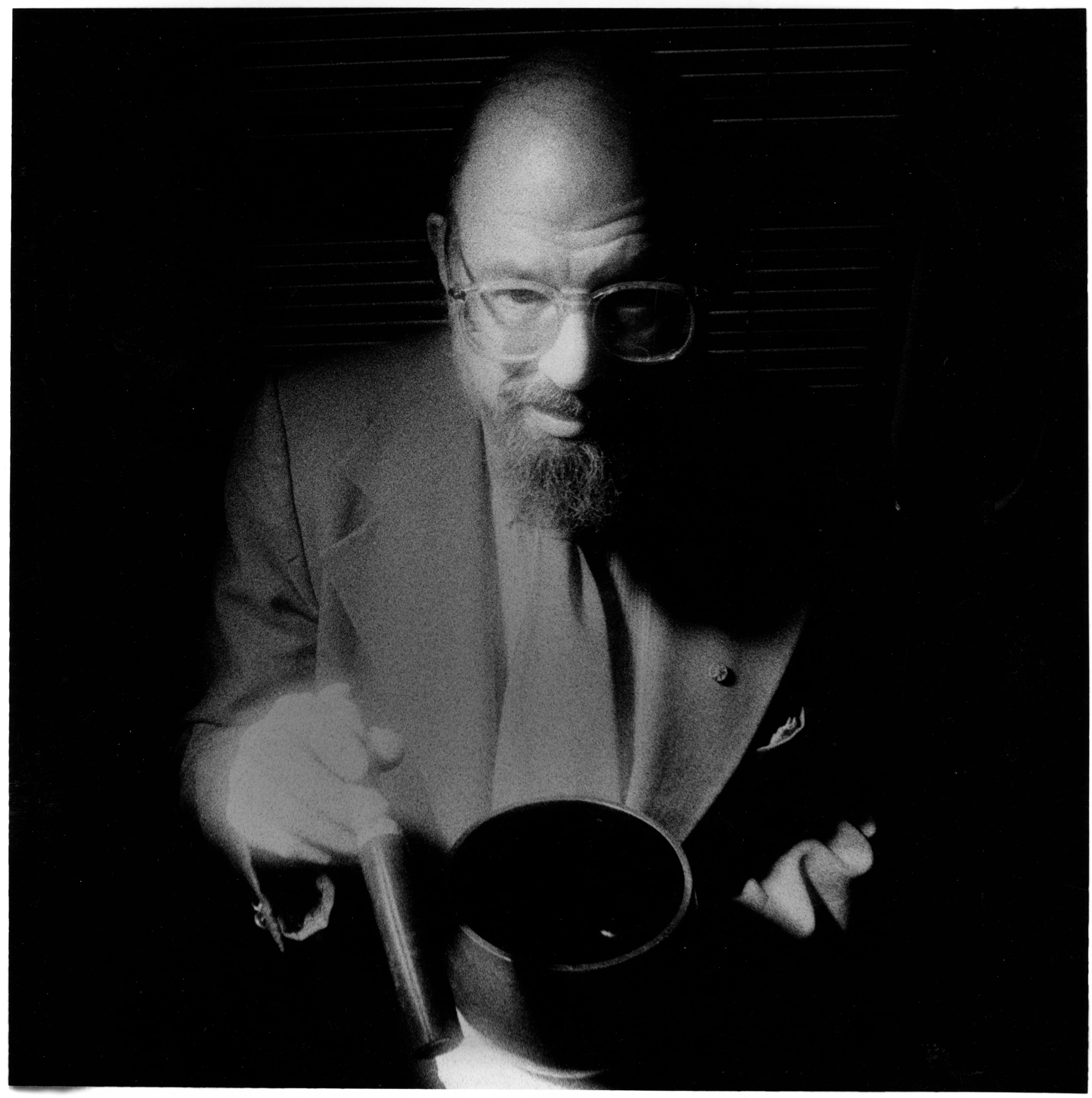 1 November 2023
Photo Credit: Macioce (1984, Ginsberg at his East Village NYC Home)
Allen Ginsberg — internationally renowned, visionary American Beat Poet — was a figurehead of the global youth movement in the late 1960s, a devoted teacher and scholar, inspiring generations of young poets. He was a racial activist, pacifist, one of the most politically engaged poets for decades, using his voice and international platform as a campaigner for human rights, gay liberation, ecology, and free speech. Nearly all his books remain in print to this day.
In celebration of his legacy, Shimmy-Disc recently announced a remixed and remastered reissue of Ginsberg's 1989 album of spoken-word pieces, entitled The Lion For Real, Re-born. Ahead of the record's release this Friday (11/3), the label is sharing the video for its focus track, "Don't Grow Old". The focus track is a beautiful meditation on the fragile fleeting quality of time enhanced by Allen's melancholic delivery of the title as a mantra, a call resonating out from his heart deep into our present. The track also features original music composed by Kramer for this release.
This forthcoming record, finds Allen Ginsberg — the voice of a generation, fierce, gentle, profound and profane — paired with music created especially for his work, by some of the guiding lights of Jazz in the modern era: Mark Bingham, Bill Frisell, Arto Lindsay, Marc Ribot, and others. All masterfully coordinated and produced by the mad scientist of collaborations, Hal Willner.
First released as The Lion For Real in 1989, this time capsule surges forth into the now with 8 additional tracks never included on the original release. These are timeless works, a garden of eden on vinyl to wander through repeatedly, guided by the founding father of Beat Poetry. Graced by an irresistible coda co-written with Shimmy-Disc founder Kramer, his lyrical mantra of "Don't Grow Old."
shimmy disc
youtube
instagram
bandcamp
facebook
joyfulnoiserecordings