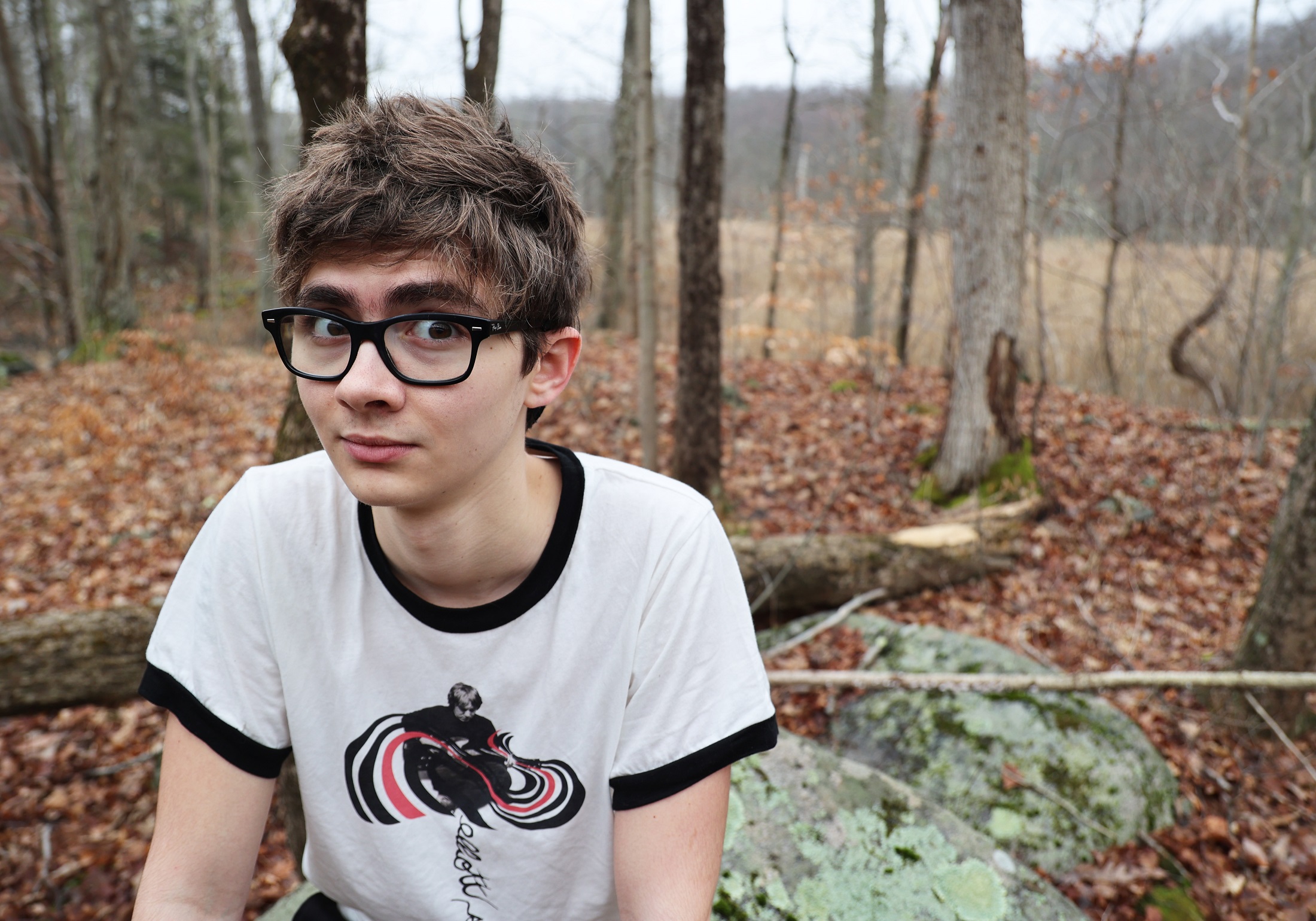 28 August 2023
Today, singer-songwriter Elliott Fullam has shared a video for "Remember When" from his forthcoming sophomore album End of Ways, out this Friday, 9/1, via Kill Rock Stars.
This skeletal acoustic cut features Fullam's intricate guitar fingerpicking and hushed doubled vocals as he looks back at the loneliness he experienced both during summertime and his time in homeschooling; "Remember when / School was over, it ends / Where were my friends," later breaking into a despondent refrain of, "I'll have to wait a real long time / I'll have to go far back in time." Bringing to mind artists like Nick Drake and Elliott Smith, the guitarwork remains steady and grounded, acting as a counterweight to the increasingly disheartened lyrics. As Fullam puts it, "The song is about missing old friends that aren't there anymore while looking back at those times and appreciating them. It's also about a close loved one and how I wish that I could have been her friend when we were younger so I could have helped her escape the house that she grew up in back then before it got too bad. She had been through so much and I just wish that I was there for her when we were kids."
The music video premiering today was created by artist Silas Orion. With wistful yet downtrodden animations, Orion extends the song's themes of isolation. As he explains, "The vision I got initially from the song was someone longing to go back to their childhood. They miss the people, the feelings, and being a kid, so they desperately search for it. But it's gone, it's all in the past. You can't just go back. This person just keeps looking aimlessly for the euphoria they had during childhood, slowly realizing that it's all been forgotten. His memory is foggy, the people are foggy, and eventually it's all gone. He is wandering a vast sea of forgotten memories. He focused so much on the past he wanted back that it clouded his present."
Fullam's new LP End Of Ways sees him expanding on his intimate slowcore and indie folk-indebted songs by exploring themes of trauma, recovery, and compassion. The record was previously teased with its title track, a similarly sparse and haunting single.
Alongside music, Fullam is known for his acting work in the faint-inducing Terrifier 2 as well as the Apple TV children's show Get Rolling With Otis. Before that however, Elliott was best known for his interview series Little Punk People, in which he spoke with the likes of Metallica's James Hetfield, Ice-T, J Mascis, and many more.
Website
Facebook
Instagram
Tiktok
Twitter
Youtube
Spotify
Soundcloud