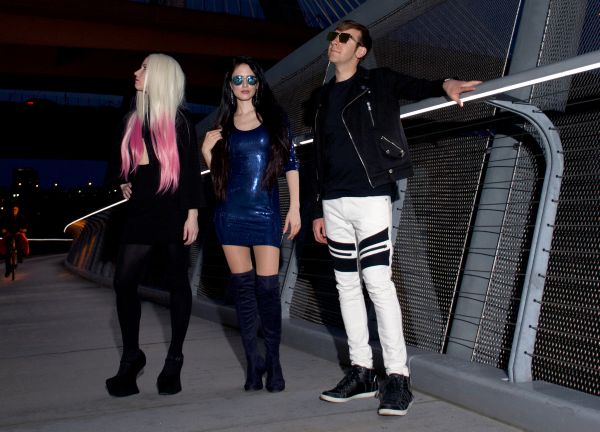 30 May 2018
Telelectrix – Photo Credit: Boston Digipix
Telelectrix is a Boston-based synthpop band founded by Steven Borek (songwriting, synths, electronic drums) in 2014, featuring Kate Lindsay (songwriting, synths) and vocalist Olea Nickitina. With eclectic influences of modern electropop, prog rock, and '80s New Wave, they have a full sound with complex layers of synths, electric, and synth bass, and powerful vocals.
Telelectrix's debut full length entitled Embrace the Change is to be released on June 6th.
The 9-track album features kinetic singles "Synthetic Fantasy" and "Something Golden" and tells a chronological story filled with uncertainty, heartbreak, escapism, and ultimately, hope. The lush, layered synth production combined with heavy electronic beats and warm vocals draws influences from both decades past and current, creating a sound that is uniquely its own.