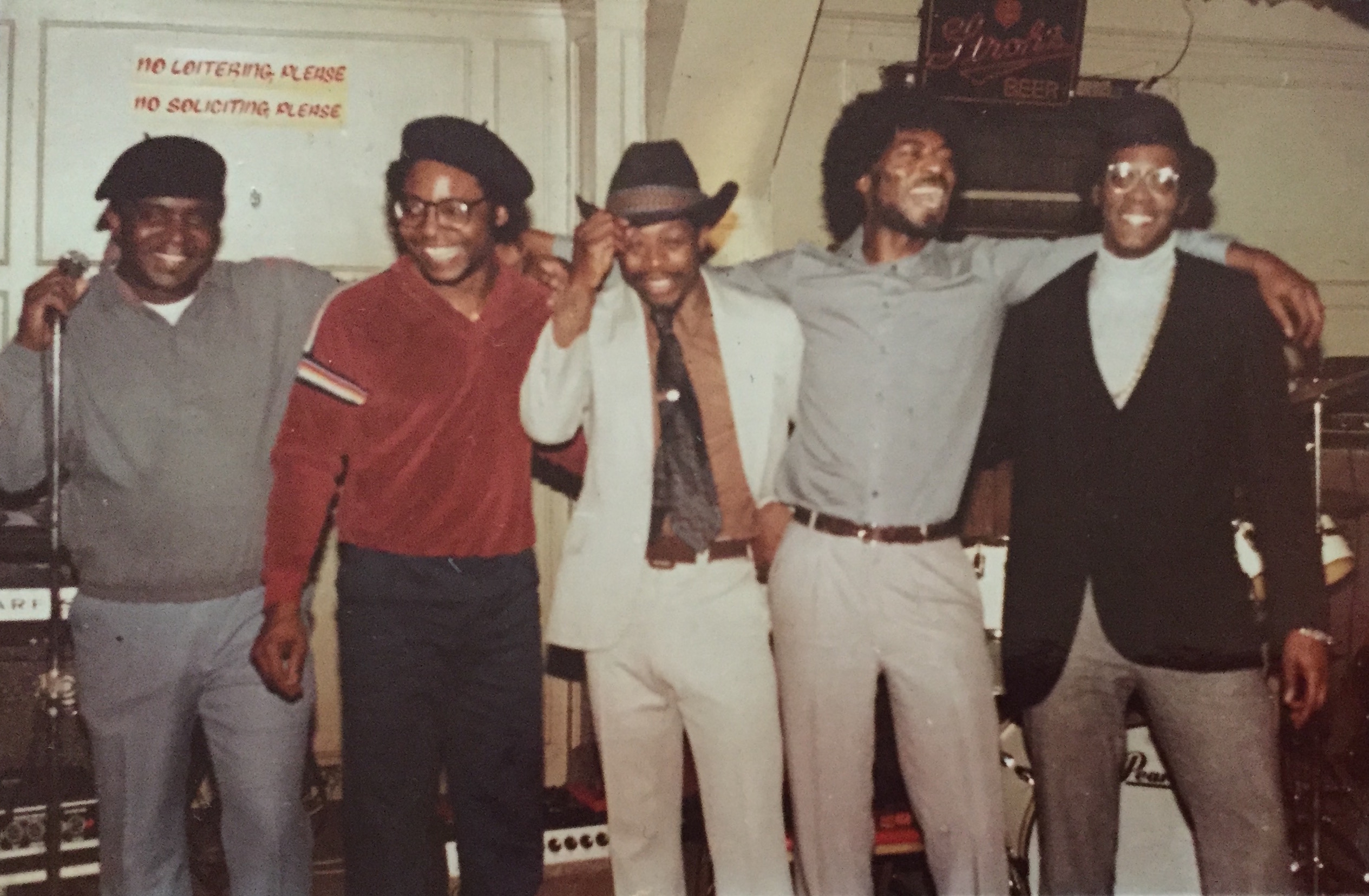 28 February 2023
"Fred Davis was a legend, but only in my living room. My Dad told me about him. He could play like T-Bone Walker and sang in a high, keen voice like J.B. Lenoir. In the summer of 1969, while the Cuyahoga river fire burned, he worked alongside my Dad at Harco, the Cleveland factory where my grandfather was an executive. They became friends, bonding over the Bobby Bland records blaring from the AM radio on the factory floor.
Fred taught my Dad the rudiments of blues guitar, but his style. Fred could play up and down the neck and, even when he played and sang just by himself, he sounded like a full band. Or, at least, so the legend went. These were only foggy memories from thirty years previous, passed down from a father to a son.
But then we found the tape, a quarter inch reel in a plain white cardboard box. Recordings of Fred that my Dad had made in my grandparents living room more than 50 years ago. The idea was that maybe if there were some recordings of Fred that he could use them to get booked on the nascent college blues-revival circuit, but it wasn't to be. My Dad went on to college in Boston and Fred stayed in Cleveland, fronting his own band 'Dave & The Blues Express' until he met a tragic end: Shot and killed during a stickup at liquor store. If it weren't for the tape, Fred 'Dave' Davis might be forgotten, but with its release, the legend can finally go behind the confines of my living room and, with any luck, to the whole world." – Eli "Paperboy" Reed, fall 2022
Exclusive Big Takeover quote on the track from Eli "Paperboy" Reed
"'Tell Me Pretty Baby' is the song that most captures what Fred Davis might have been. I first heard the song when we did a rough transfer of the tape when I was in high school and while I listened to it, I felt like I was in the presence of a ghost. The rest of the songs Fred Davis recorded, almost to a one, are tough, hard-driving downhome blues, but 'Tell Me' is a beautiful, plaintive ballad. It's shot through with a sense of wistfulness, of longing for something that you can't get back. Listening to it now, more than 50 years after it was recorded, it's an eerie feeling, and all the more potent with age."
Link to read a fascinating story on Fred Davis written by Howard Husock. [Eli "Paperboy" Reed's father]
Cleveland Blues Tracklist:
1. Wine Hop
2. Drifting Blues
3. Express Train
4. Midnight is Falling
5. Piano Boogie
6. Time When You Say You Love Me
7. Midnight is Falling
8. Euclid Avenue
9. Five Long Years
10. Wine Hop (acoustic)
11. Tell Me Pretty Baby
Fred Davis' album Cleveland Blues will be available as a Record Store Day vinyl release on April 22nd via Colemine Records. The digital LP drops the day before (April 21st) on all DSPs.