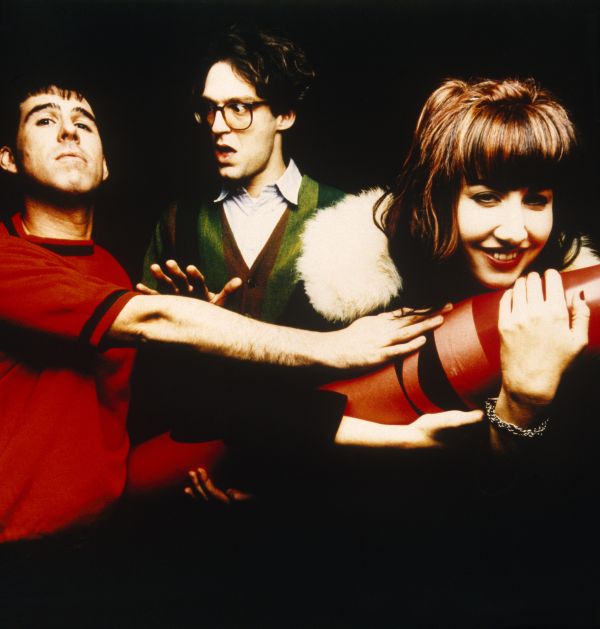 10 February 2017
The Muffs; Photo Credit: Alison Dyer
On March 3rd, Omnivore Recordings will be reissuing Happy Birthday To Me, a highly influential 3rd album from the seminal 1990s alternative pop/rock band The Muffs. This reissue will contain seven bonus tracks and the first LP pressing will be on white vinyl with a follow-up pressing on black vinyl.
When singer, songwriter, and guitarist Kim Shattuck took the production reins for her band's 1997 album, The Muffs knew they were going to deliver something special. As she writes in the liner notes for the album's re-release, "It was the first time I ever produced, and I was super proud of my new batch of songs."
Twenty years later, Happy Birthday to Me will reach a new audience. Available from Omnivore Recordings on LP for the first time in almost two decades, as well as on CD (expanded with a U.K. B-side and six previously un-issued demos), it's as vital as ever. Both formats feature photos, liner notes from the band, track-by-track commentary from Shattuck, and new mastering from multiple Grammy winners Gavin Lurssen and Reuben Cohen.
Shattuck enthuses, "I love this album. It means a lot to me. It was a very creative time for me personally, and for The Muffs."
The Big Takeover is proud to premiere one of the demos off the reissue, The Best Time Around". The original song closed Happy Birthday To Me and this raw, but catchy demo ends the reissue on a high note, full of upbeat wiry guitars, rapid drum beats, and Shattuck's signature slightly gritty, slightly sweet vocal delivery.
Happy Birthday To Me Track Listing:
1. Crush Me
2. That Awful Man
3. Honeymoon
4. All Blue Baby
5. My Crazy Afternoon
6. Is It All Okay?
7. Pennywhore
8. Outer Space
9. I'm a Dick
10. Nothing
11. Where Only I Could Go
12. Upside Down
13. You and Your Parrot
14. Keep Holding Me
15. The Best Time Around
Bonus Track:
16. Pacer
Unwrapped (Previously Unreleased) Bonus Tracks:
17. Till You Walk Away (Crush Me) (Demo)
18. That Awful Man (Demo)
19. Honeymoon (Demo)
20. My Crazy Afternoon (Demo)
21. Outer Space (Demo)
22. The Best Time Around (Demo)