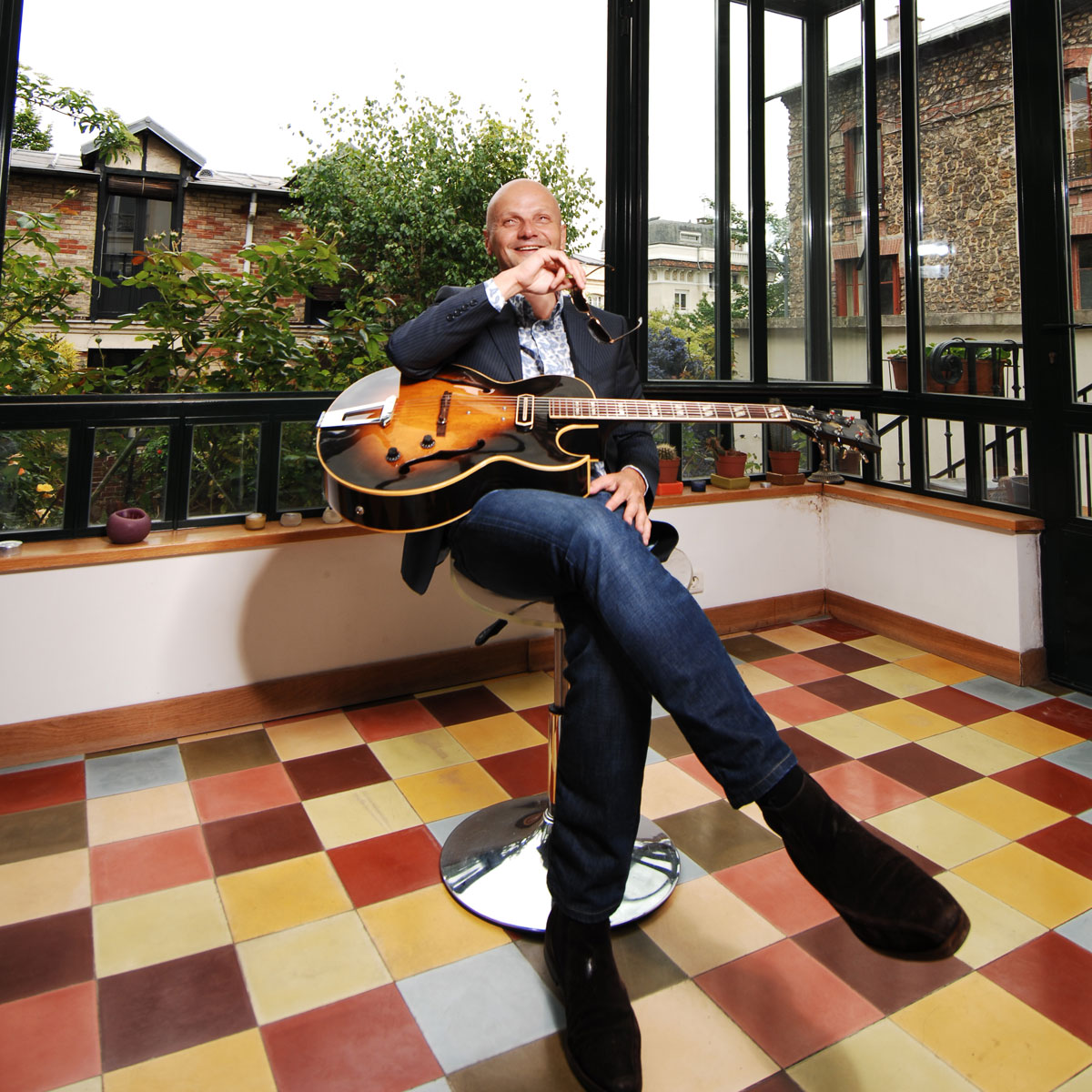 24 May 2016
Photo by Patrick Hames Hamon
Ever wonder what The Style Council would have sounded like had Paul Weller been French? Non? To be honest, neither had we, but the impeccably smooth and melodious answer to that improbable question is A New Dimension to Modern Love, the new album by France's Popincourt, due out June 17 on Seattle-based Jigsaw Records.
In addition to Popincourt himself on lead vocals, guitars, and keyboards, A New Dimension features the talents of drummer Hervé Bouétard (Bertrand Burgalat); Ken Stringfellow (Posies, Big Star, R.E.M.) on bass; and Gabriela Giacoman, the singer of French Boutik, on backing vocals. Sébastien Souchois, composer of the soundtracks for "Candidat" and "Mes amis, mes amours", co-produced and arranged the brass section.
"Throughout the album, I tried to consider a variety of love's meanings or feelings. Different possibilities," said Popincourt, whose collaborations include Les Hommes Responsables with bassist Phil King (Lush, The Jesus & Mary Chain).
"On 'First Flower Of Spring', this might be about a sort of 'cleverness from a jealous guy'," he elaborated. "This girl is devastated because her man left her alone with her souvenirs. Then there is this other bloke — certainly a close friend — who is watching the scene. Obviously he's in love with her, obviously she never got it. But he is wise enough to keep his flame silent, for the moment. I guess the major chords, the mid-tempo, the fact we could dance to this song — all of this shows there is hope at the end, for her and for him. Together maybe?"
Peut être! S'amuser!