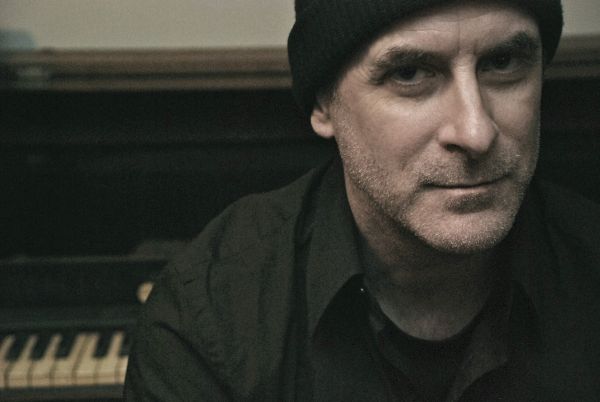 22 December 2017
Robert Deeble; Photo Credit: XeandraWescott
Seattle-based singer-songwriter/musician Robert Deeble releases his most revealing album yet, BELOVED, on March 30th and The Big Takeover premieres the early single "Uncertain" for the holidays.
Robert Deeble has been crafting gorgeous, spiritually-enriched DIY bliss-rock since the early '90s. A maker in the cassette underground, he has in the past released gem after gem of full-lengths like EarthSide Down, Thirteen Stories, and this March, his new LP.
This one is very special though, and has an incredible story about it revealing the love and pain in struggles of he and his wife adopting a baby, a source of the album's title. A key track is "Uncertain," which The Big Takeover is delighted to premiere here.
Deeble explains about the song, "'Uncertain" is one literal translation of our daughter's name. During her foster years it became a collective theme between her birth-mom, myself, and my wife, as to what family would look like. Our promise to each other during those years, regardless of the outcome, was to love her well."
The song digs deeply into Deeble and his family's life, as he reveals, "The song also highlights fatherhood. While our daughter had a lot of good mothers, I was her only father figure and acutely aware of the imprint that can leave. I wanted her to see a vulnerable, yet hopeful strength in me as a man. I wanted her to know I would sacrifice my life for her even if it was only those years as her foster Dad. My hope was to model belief for her life that she could take away from, even if I couldn't become her Dad."
Deeble concludes, "The song also refers to my joy in her identity as African American. The line "let down your hair it's blowing in the wind" specifically refers to the pride I take in her unique heritage, so different than mine – and my encouragement for her to feel free in that uniqueness."
His lyrics achingly reveal what the whole family went through: "Fall down – take it on the chin / get back up again. Uncertain, that's how we came to be / that's how you came to me. I'm all around you / faithful as a man. This Life – it kicked us in the ass / come on let's kick it back."
Deeble's albums have often been lovingly reviewed for their stripped down elegance in style and production and elevated lyrical content. His first album was released in 1994 with legendary singer-songwriter Victoria Williams, and he went on to record with other heroes of the music game Rachel Blumberg (The Decemberists), Anna-Lynn Williams (Lotte Kestner), and drummer Stephen Hodges (Tom Waits, Mavis Staples).
BELOVED was produced by Seattle's own genius multi-generational recording maven Graig Markel (Band of Horses, Nada Surf, Jim Carroll), and recorded at Seattle' Recovery Room with a cast of fellow songwriters. Jen Wood (The Postal Service) gives a stunning vocal on "To Find You," and alongside the harmonies of Tomo Nakayama on "Coal Miner" (as well as "Uncertain" and "The Mulberry Bird"). Shenandoah Davis guests on "The Mulberry Bird" and Tara Ward opens with "Sunshine" (a haunting version of "You Are My Sunshine" within a minor key), and then reappears on the title track.
Website
Facebook
Twitter
YouTube
Bandcamp