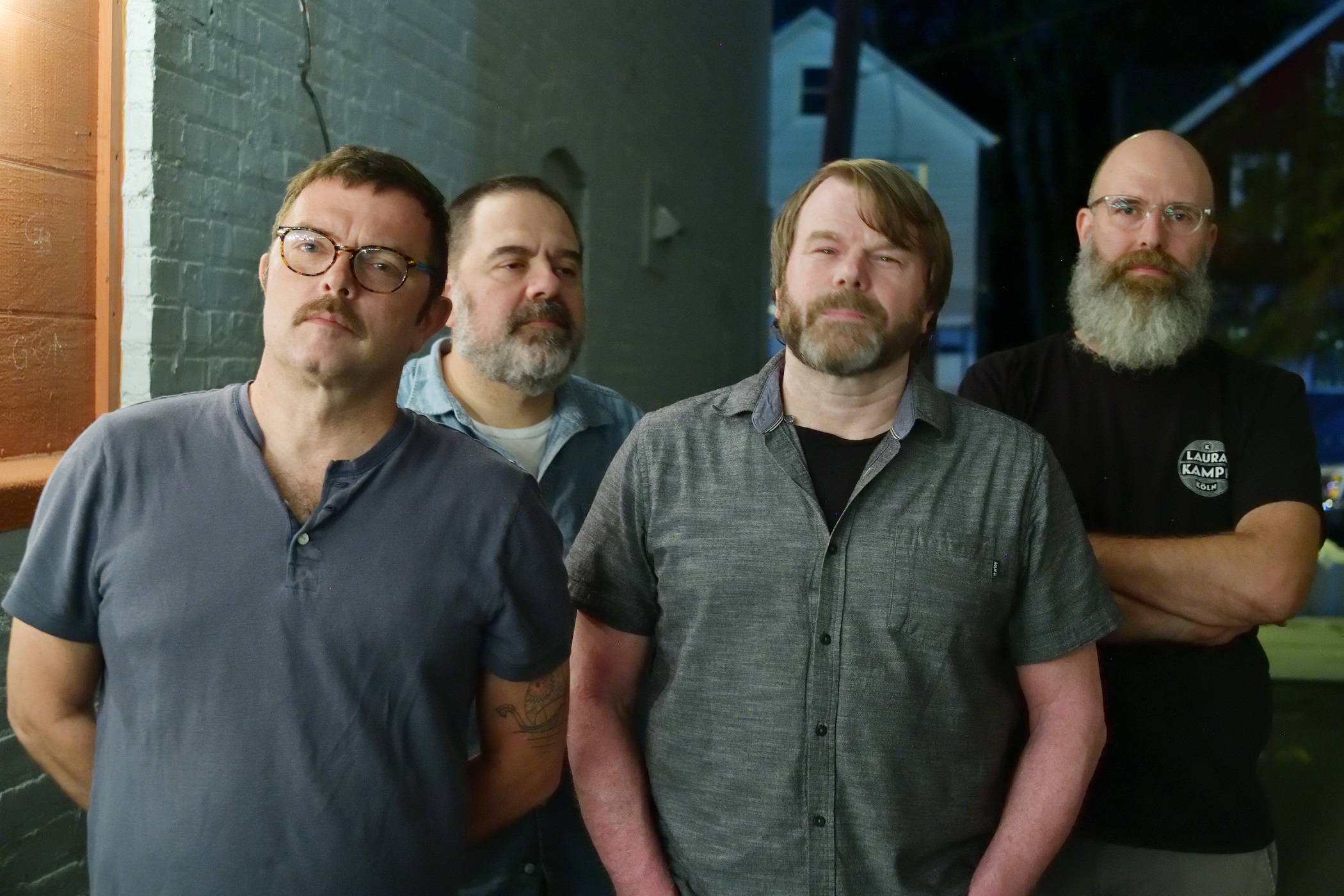 13 January 2023
Photo Credit: Jack Leary
San Tropez is blazing a path with their stoner-pop single, "Valley and the Shore," from their forthcoming debut album Maybe Tomorrow, out on Mint 400 Records later this month.
San Tropez is made up of long-time musicians from the New Brunswick, NJ, music scene: Ralph Nicastro (guitars/keyboards/vocals), Albie Connelly (guitars/vocals), Frank Bridges (bass), and Andy Fountas (drums). Keyboardist Phil Pirri recently rounded out the lineup, adding the ethereal melodies and deeper textures to the band's live sets that several creative friends had contributed to the production of Maybe Tomorrow. San Tropez swirls in decades of sounds including shoegaze, dream pop, goth rock, and post punk.
"Valley and the Shore" is drenched with guitars straight out of the gate and is powered by the floating rhythm of the bass and drums. The vocals drift in and out throughout the song – a bit airy and a bit purposeful. The overall effect is ethereal, yet with pop sensibilities. Of the song, Nicastro said, "Written on Christmas Day, 2019, right after my daughter was born and right before the world changed. It's a touchstone."
Connelly adds, "For the lead guitar line, I just picked out the notes I felt were meaningful in moving the melody along and supporting the feel of Ralph's composition, expressed in single-note runs heavily influenced by early REM-era jangle rock."
In honor of the release of San Tropez's first single from, Maybe Tomorrow, the band has released a lyric video for "Valley and the Shore," along with a limited-edition 7" single available on their Bandcamp page. Maybe Tomorrow will be out in its entirety on January 27th.