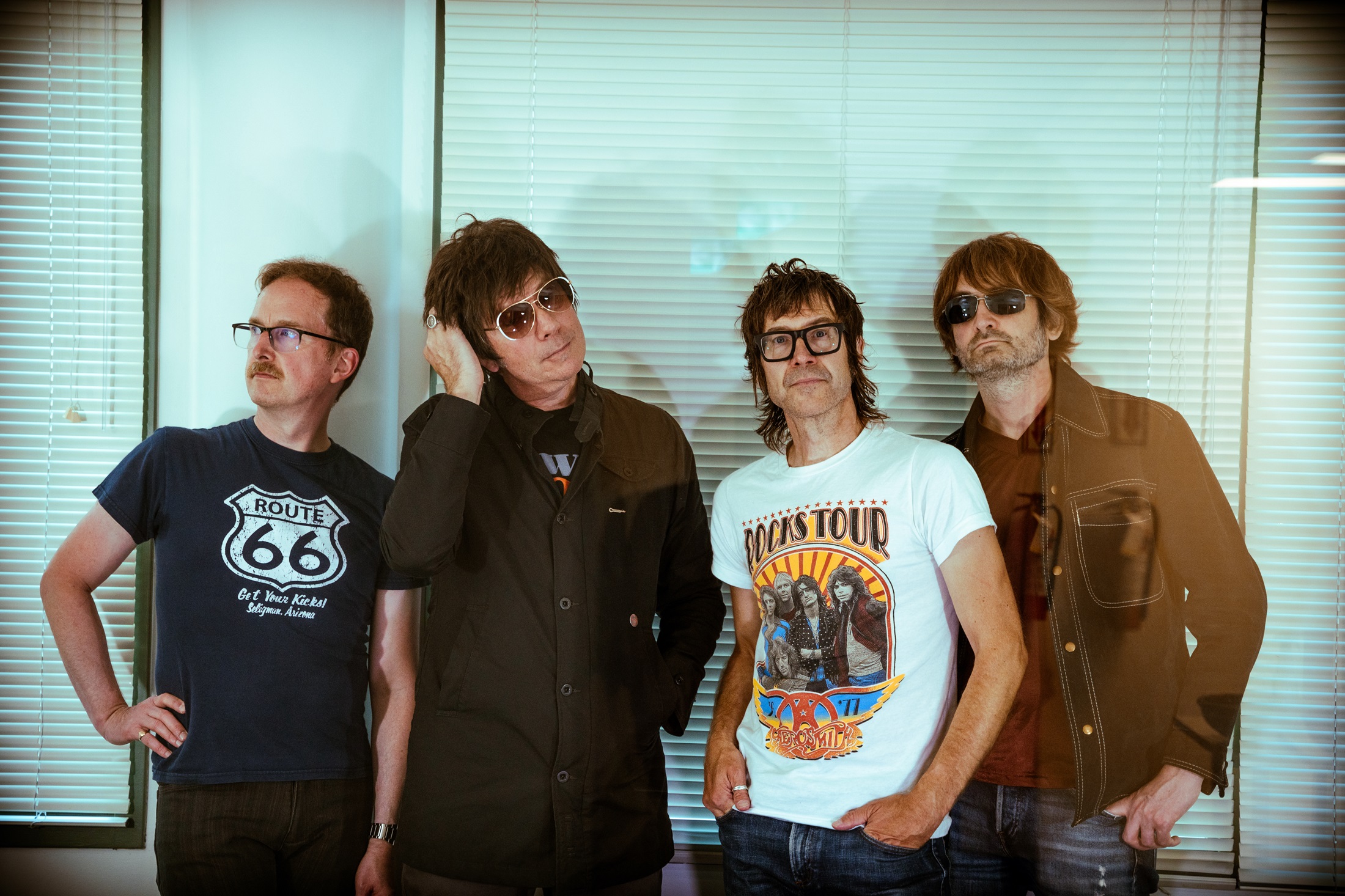 31 October 2023
Photo Credit: Stevie Petr
Star Collector is a Mod-influenced rock & roll band from Vancouver, BC who've toured North America and Europe, playing The Cavern (Liverpool) and The Borderline (London), with stops in England, Scotland, Germany, and The Netherlands and appearing on BBC Radio Liverpool.
They've recorded with producers Garth Richardson (Catherine Wheel, Rage Against The Machine), Kevin Kane (Grapes of Wrath, Northern Pikes), and Evan Foster (Boss Martians, Dirty Sidewalks, The Sonics). Their latest (and 6th) Attack, Sustain, Decay… Repeat was produced by vocalist/songwriter/guitarist Vic Wayne, engineered by drummer/vocalist Adrian Buckley, and features guitarist/vocalist/songwriter Steve Monteith, and bassist/vocalists Tony Kerr and Adam East.
Special guests include Ian Person, Kevin Kane, Paul Myers, Derek Macdonald, Kate O' Brien and Wayne Lundqvist-Ford. The album is available on Bandcamp and on CD through Kool Kat Musik and Jam Records; and all streaming platforms.
Attack, Sustain, Decay… Repeat is receiving excellent reviews, airplay and charting on indie stations worldwide.
SONG/VIDEO QUOTE (exclusive to TBT):
Star Collector's Vic Wayne on the song and video:
"This is our fourth single from Attack, Sustain, Decay… Repeat; a song I co-wrote with our lead guitarist, Steve. Interestingly, when he brought me the main riff, I almost turned it down, thinking it a bit hard rock vs. my own innate preferences for The Jam, Big Star, Echo & The Bunnymen and the like… but then I said to myself, "Wait a sec… hold the phone… back it up…beep, beep (slyly references George Costanza).. what about your guilty pleasures of boot-stompin', riff-ready, bass-thumpin', cowbell-bashin' 70s rock? Bands like Sloan, Cheap Trick, Sweet? What would Christopher Walken say… "I've got a fever, and the only prescription is MORE COWBELL!" So, I decided to embrace rather than erase Steve's juicy lick and then immediately hit upon the lyrical theme of celebrity excess as it just seemed to suit the music: "Crashin', at the height of your fashion, under the weight of your passion, you never looked so smashin!" The band's stripped back arrangement was intentional too… usually we pile on layers of guitars and vocals but I feel we kept it true to it's origin story… sometimes less IS more!
Like all of our videos since Game Day, it was directed and edited by Steve, with some truly funny bits, courtesy of our bassist, Tony/The Wiz (what, Seinfeld again?!..yep). Steve really latched on to the era-specific vibe by using the split-screen approach, and some thematically-apropos stock footage and green screen work. We're psyched that Jack, Joe at TBT are doing this release."
Bandcamp
YouTube
Facebook
Instagram
Twitter
Spotify
Apple Music
Kool Kat Musik
Jam Records