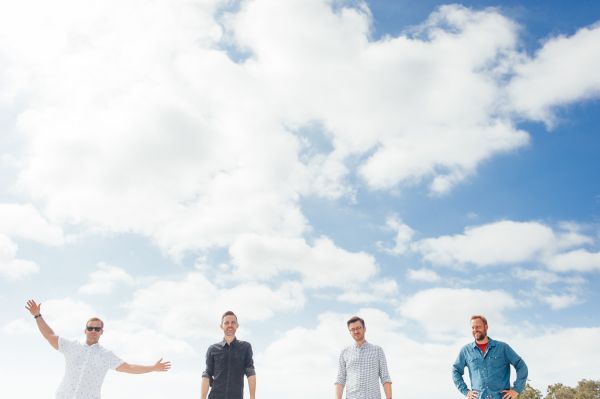 26 June 2018
The Blanks – Photo Credit: Grandstand Media and Management
The Big Takeover is excited to be premiering the video for a brand new song from The Blanks's upcoming comeback album! Directed by Laura Cohen, who has also worked with the likes of She Keeps Bees, both the video and the song seem like they were taken directly from the early '90s MTV 120 Minutes archives.
From the gray desolation of Lansing, Michigan in the early 2000s to the faded gold of California in 2018, The Blanks have somehow been a rock and roll band for 16 years. They started as 20 year-old punk kids in garages, basements, and dive bars in the middle west, figuring out how to play their instruments and write their first songs.
They released a couple bedroom tapes before they recorded in a studio for the first time with garage rock royalty, Jim Diamond, at an old chicken factory in downtown Detroit. These songs became the 2005 album Love You Too, their first professional-ish record, despite being banged out in about 12 hours.
In late 2005, The Blanks called it quits as each band member ended up migrating to different parts of the country, settling down in San Diego, San Francisco, and St. Louis. Over the next decade, they would still find themselves together sporadically, in various garages and dive bars along the west coast, and before they knew it, they had accumulated more new songs than they knew what to do with.
They finally made their way back into the studio and recorded an album of new material at Rarefied Recording in San Diego. Look for Yellow Fading Glimmer to be released on July 6th, just in time for the band to play two California release shows on July 6th at Brick and Mortar in San Francisco, and July 7th at the Riviera Supper Club and Turquoise Room in La Mesa!
Preorder Yellow Fading Glimmer at Bandcamp