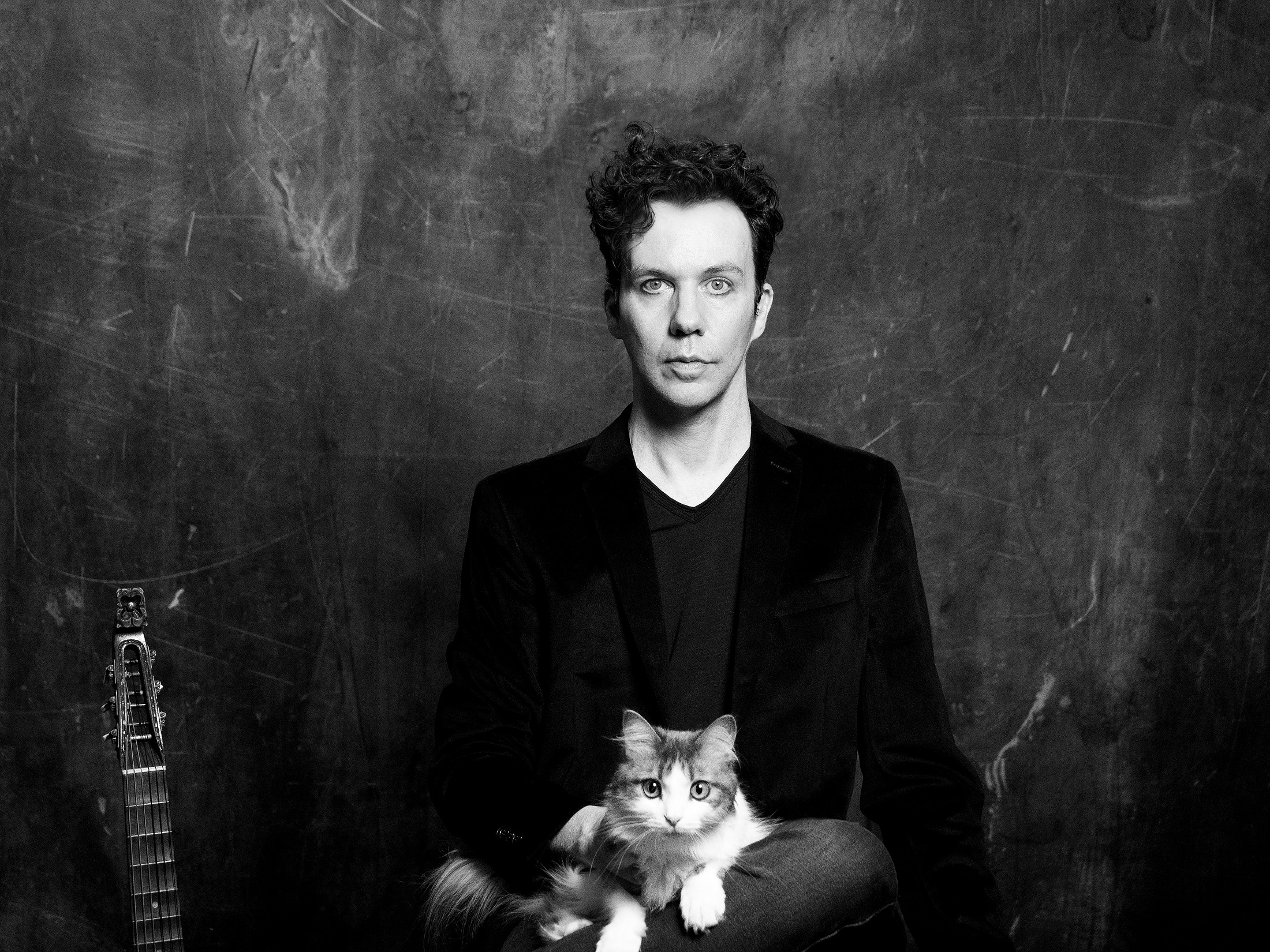 7 July 2023
South African-born, U.S.-based singer-songwriter, producer, and composer Ashton Nyte — perhaps best known for the 11 albums he released with The Awakening (one of South Africa's most prominent alt-rock band) or his contributions to projects featuring members of The Cure, Cheap Trick, Peter Murphy, The Mission, and more — recently announced his forthcoming eighth solo album, Autumn's Children, due for release on August 25, 2023. Following the release of the record's first single and video, "Something Beautiful," now, Nyte shares another new cut off the LP entitled "Cinnamon," alongside an accompanying music video.
Of the new single, Nyte wrote: '''Cinnamon' is an ode to hope in the face of adversity. In this instance, clinging to the promise of something that once was while navigating various shades of depression and self-doubt. I think it's a song about coping. About doing what we need to do, to get through."
In an exclusive Q&A with The Big Takeover, he expanded on this thought and provided more insight into the track's accompanying visual.
BTO: You previously wrote that "Cinnamon" is 'an ode to hope in the face of adversity.' Can you expand on the personal experiences that the track reflects on?
AN: It is putting my ongoing skirmish with depression in several settings. The song is more about reflection and seeking a way out of that particular darkness than it is a traditional love song. It's about how we often can't stop revisiting the past or past events, despite our valiant attempts.
The person singing these words is reminded of beautiful moments and is trying to decide where to put them. And in the context of depression, celebrating or reliving those moments can often be a crutch or a final straw. In this instance, I'd like to think of it as hope.
BTO: In the official music video for "Cinnamon," there are recurring shots of a ballerina. What does this dancer represent in relation to the song's content?
AN: I associate grace, strength, and fragility, among other things, with ballet. I think those qualities suit the song. I wanted to use that and the classic ballerina aesthetic as a motif throughout the video. He keeps "seeing her" in everything, from the flowers evoking memories of her clothing to stirring his coffee, reminding him of her movement.
BTO: There will be a book of short stories, poetry, and musings released alongside the upcoming album, Autumn's Children. "Cinnamon" also references poetry with the lyrics, "I still taste the cinnamon and poetry of you." In what ways will the forthcoming book expand on the themes of this single?
AN: I hope it captures where I am today as a human and artist. Naturally, mental health is a massive factor in both. I think it is the bedrock for our ability to be, in a meaningful and sustainable way.
I've always loved words as much, or maybe a little more, than I've loved music. After taking time to celebrate the former with the Waiting For A Voice book, it felt necessary to do that again with this album. And I promise there is also enough humour, silliness, and references to my cat to hopefully balance out my melancholy meanderings.
Like its predecessor, Waiting For A Voice (2020), the 11-track Autumn's Children will also be accompanied by a book of short stories, poetry, and musings, expanding on the themes of the album. Fans can now pre-order the book, vinyl, CD, and a selection of limited-edition items at www.ashtonnyte.com.
Stay tuned for the full Autumn's Children LP, out August 25. In the meantime, listen to the new single, "Cinnamon," and the previously released "Something Beautiful" now.
Website
Facebook
Instagram
YouTube