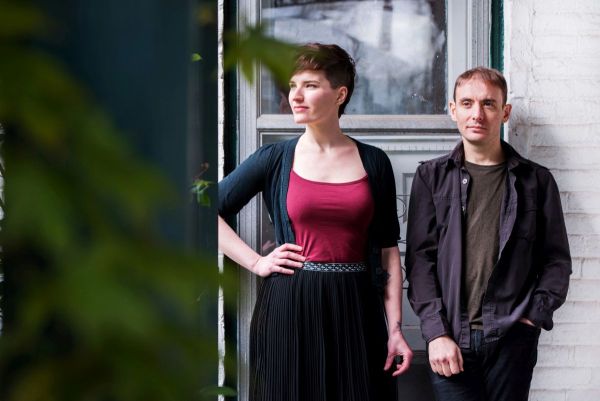 18 May 2018
The Whispering Tree; Photo Credit: Monica Simoes
The Whispering Tree is a Beacon, NY-based Franco-American folk duo which includes singer/songwriter Eleanor Kleiner and multi-instrumentalist Elie Brangbour. Together they craft richly immersive folk-rock brimming with evocative lyrics, nature imagery, and a panoramic musicality that encompasses traditional folk, indie rock, classic rock, and 1960s pop and rock n' roll.
"Fat Cat," the first single from their upcoming album Invisible Forces, has antecedents in Elie's French background and the old-time gypsy jazz tradition back in his hometown, while the satirical, anti-capitalist sentiment of the lyrics is firmly rooted in the protest songs of the folk revival and music of folk legend and longtime Beacon resident, Pete Seeger.
The accompanying animated video was created by Jon Lewis and depicts a greedy, green-eyed corporate 'fat cat' who has no compunction in making money over ensuring the safety and equality of the population of 'meek mice' working for him. The on point song/video is a socially potent commentary of humankind's modern times – and one that stretches back through the ages; a never-ending cycle of power and greed that has yet to be broken…
Invisible Forces, which is due on August 10th, was self-produced, fan-funded, and recorded at Elie and Eleanor's home studio in Beacon and at Old Soul Studio in Catskill, NY.
BUY SINGLE
Website
Instagram
Facebook
YouTube
Spotify