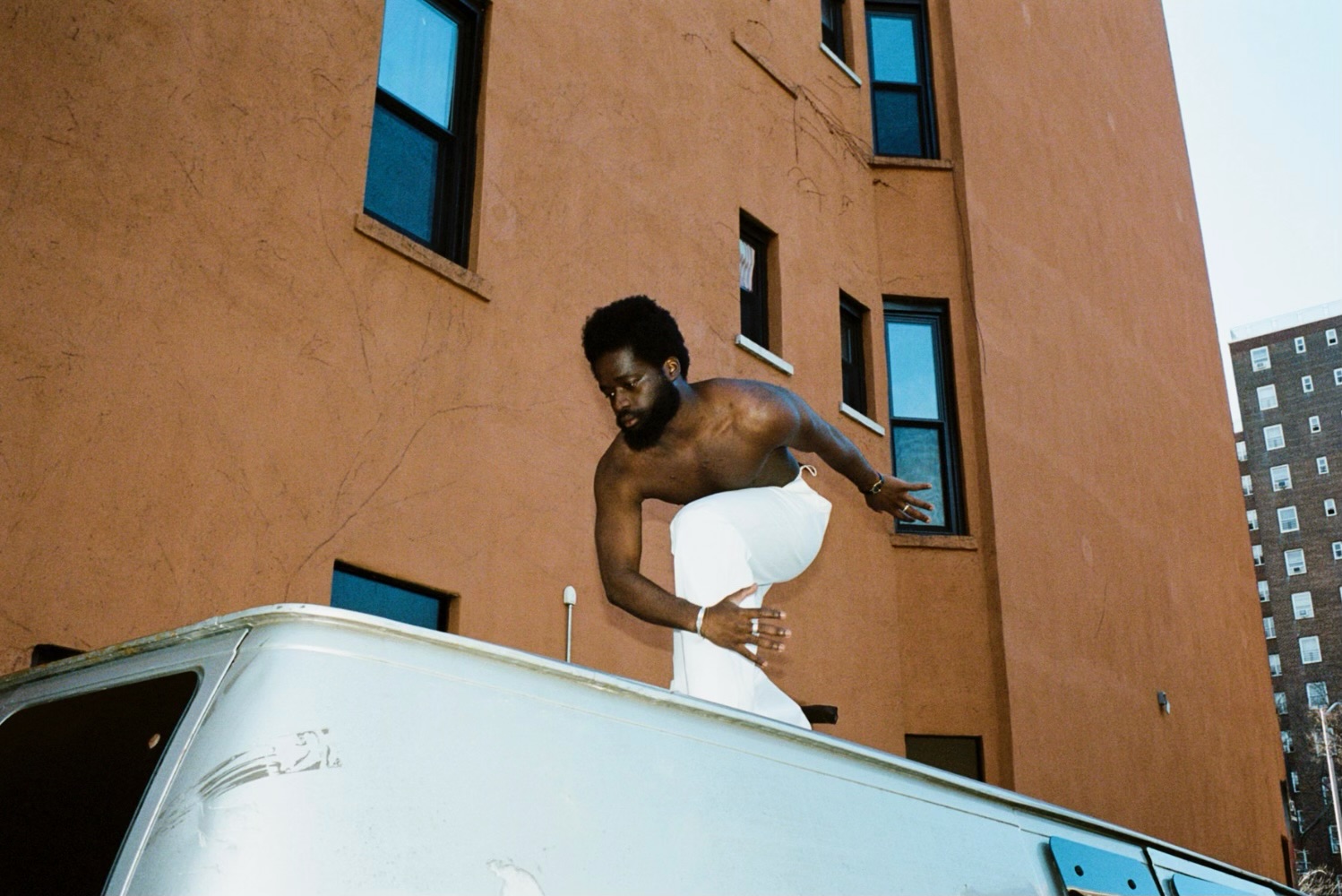 18 August 2023
Today, NYC-based singer-songwriter, drummer, and producer Malick Koly (son of the famed Malian singer-songwriter-dancer and actress Awa Sangho, known as 'The Golden Voice of Mali,' and renowned Franco-Guinean musical impresario, director, and playwright Souleymane Koly) finally shares his debut solo EP, Feel Bad Fest.
The holistic Feel Bad Fest EP was executively produced by Steve Jordan (who has drumming credits with Rolling Stones, the SNL and Late Night with David Letterman bands, the John Mayer Trio, Keith Richards' X-Pensive Winos, and more). On their collaboration, Jordan wrote: "Malick gave me a call and asked me if I would participate, and there it was. It's got a lot of potential, it's interesting & different. Refreshing, and that's why I am a part of this." In anticipation of his EP release today, Koly previously shared three singles from the project this summer — "Dolòr," "Heaven For Now" (featuring Ron Carter and Vernon Reid), and "Eaux Rouges." He additionally recently shared a one-off single entitled "(is it even) Hot In LA."
To celebrate the full-length EP's arrival, Koly additionally unveils a music video for the project's focus/title track and final single, "Feel Bad Fest," which Koly describes as a form of resolve to a recurring nightmare he used to have as a child. Today, the video (which also features Ron Carter) premieres via The Big Takeover. We also spoke with Koly about the video, his full-length EP, and much more.
You wrote that the new music video for your single "Feel Bad Fest" was inspired by a recurring nightmare you had as a child. What prompted you to channel this memory and translate it visually for this track? Can you describe the process behind filming?
Well, the lyrics of the song and the all around meaning of the track came from a feeling of resolve. In that moment, I felt that I was okay, and that feeling bad is a part of this life thing. So when I sat down with Derek Matar, my director of photography, I told him about the nightmare, which was of me falling out of my parent's car on this iconic bridge in the Ivory Coast and the car going away and not coming back for me. And in this reality that I Iive in, my little self deserves to know that they'll be okay, which is still a big part of who I am, that little self. And maestro Ron Carter plays a big role in this video because his energy is very angelic and wise and godly, in part this motion film was also my way to keep my lost ones updated. And his presence helped me achieve that visually!
How would you describe this track in relation to the rest of your new EP on a sonic and thematic basis? Is there a throughline that connects each of the tracks together, or do they exist as their own separate entities?
They exist as a family. The Feel Bad Fest EP is a story line actually; it starts in one place and goes through motions as I'm essentially emoting at different periods of my life until the close of that chapter with new strings attached. The lyrics and messages are the connected dots.
As this is your debut solo project, did you have any set motivations or intentions when you began conceptualizing it? Or did things flow more naturally as time went on, especially given the collaborations you worked on throughout the process?
I think I wanted to push what my boundaries were artistically, what is expected of me and what I always even believed I would do. I started singing and writing songs when I was little and then I stopped because I was proficient as a drummer early, but the writing shifted through creative writing in more scholastic ways, so this shift to reconnect with something that very much informed by childhood as my dad was a playwright and my mom a singer-songwriter feels natural, after doing so. The collaboration did help — working with not only experienced but intentional humans solidified a vision, especially people who embrace your vision and respect what you said out to do as opposed to a take over. And that felt good around legends such as Steve Jordan & Vernon Reid and Ron Carter…
Generally, what is one thing you want listeners to take away from this project?
Rough things will keep on happening. It's a life thing not a "you" thing, but it doesn't mean that things won't get better, and it's okay to emote and to reflect on said moments even when everything is perfect!
Malick Koly's brand new EP, Feel Bad Fest, is out today via all DSPs. Stay tuned for more, coming soon.