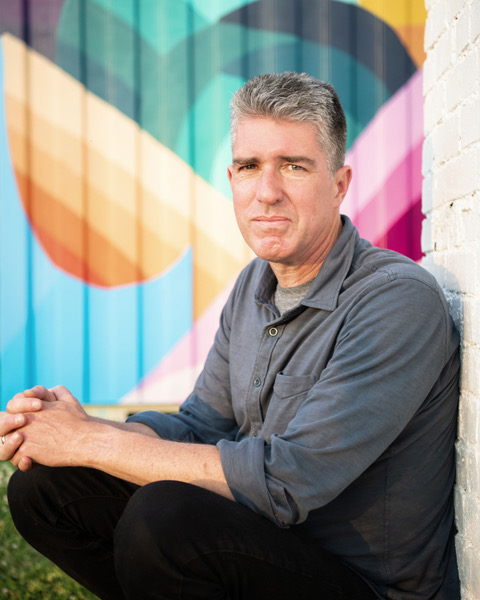 18 August 2023
John P. Strohm has released a new single and video, "Troubleland" today. The track appears on his first new album in over 15 years, Something To Look Forward To, which will be released September 29 via Propeller Sound Recordings.
"Troubleland is a song I wrote almost spontaneously;" Strohm tells The Big Takeover. "I came up with the basic riff around 11:00 one Saturday night, and by midnight I had a full set of lyrics. The chorus, "I'm In Troubleland," was just purely automatic – no idea where that came from. I decided that "Troubleland" is a real place in my head – a place I'm drawn to, even though I know it's only tragic outcomes (to quote the song). I used to live there; now I try to visit once in a while."
The album is shaped by life-altering loss and the subsequent reawakening of Strohm's voice as a songwriter. As he coped with the death of his closest friend and creative partner Ed Ackerson (a widely beloved musician/producer), the Nashville-based artist devoted himself to transforming raw emotion into transcendent melody and indelible lyrics (a skill first shown in his role as co-founder of seminal college-rock band Blake Babies). The result: a deeply affecting document of all the pain, clarity, and unexpected beauty that inevitably accompany the passing of time.
Produced by Gregory Lattimer (Albert Hammond Jr, Mya Byrne), Something To Look Forward To came to life in a series of Saturday-afternoon sessions at Lattimer's garage studio Make Sound Good, with contributions from Ackerson on several songs. In dreaming up the lushly detailed yet viscerally commanding sound of his fourth solo LP, Strohm brought his expansive musicality to a multitude of instruments (guitar, bass, drums, organ, keys, banjo), in addition to joining forces with musicians like drummer Marshall Vore and bassist Harrison Whitford (both members of Phoebe Bridgers' band) and enlisting singer/songwriters Erin Rae, Courtney Marie Andrews, and Kate Tucker as harmony vocalists. While much of the album spotlights Strohm's subtly expressive guitar work—an element showcased during his mid-'90s stint as a guitarist for The Lemonheads, after drumming for the iconic alt-rock band in the late '80s — Something To Look Forward To remains firmly centered on his songwriting.
Propeller Sound Recordings
Twitter
Instagram