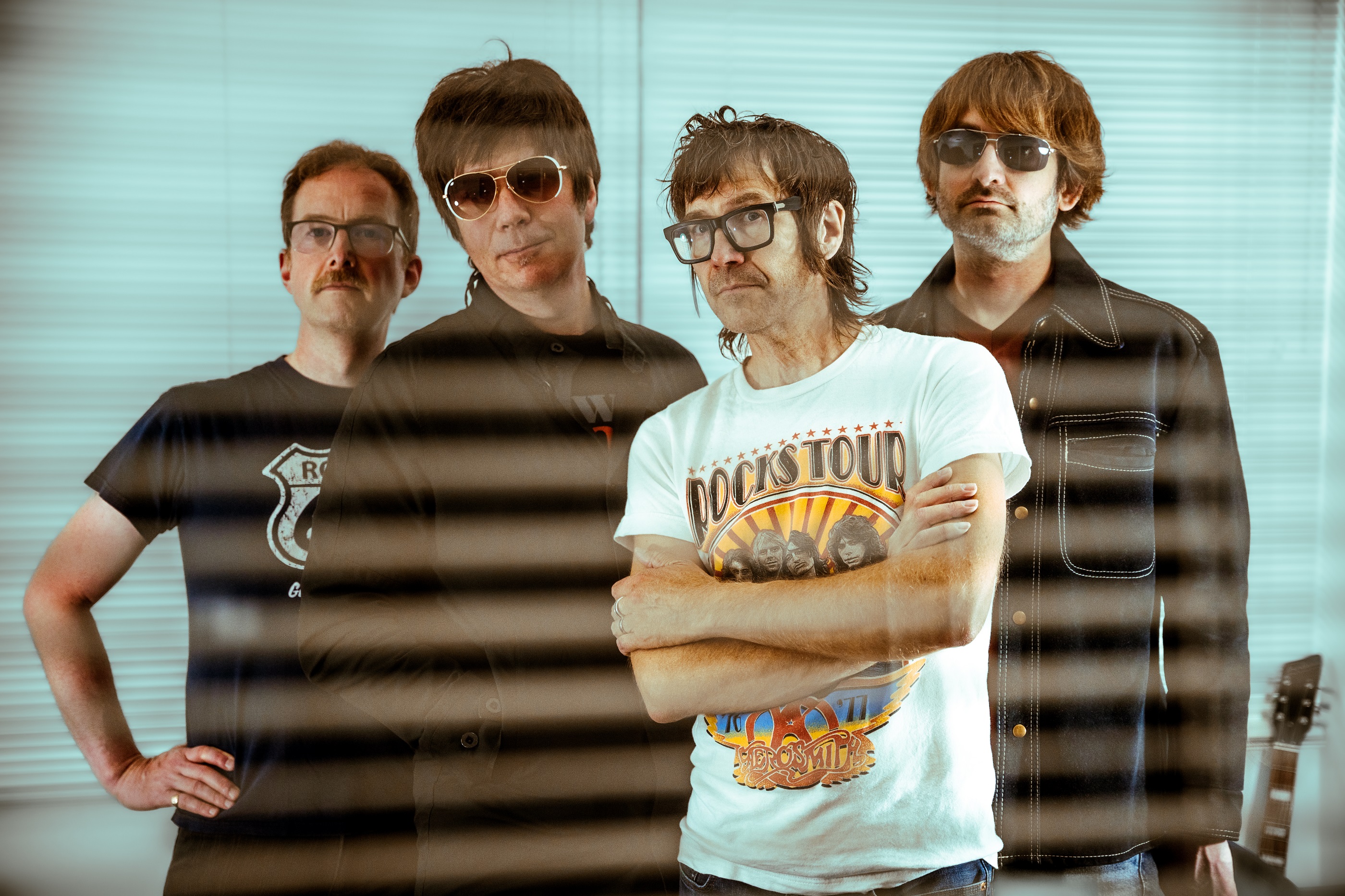 20 January 2023
Photo Credit: Stevie Petr
Star Collector is a Mod-influenced rock & roll band from Vancouver, BC who've toured North America and Europe, playing The Cavern (Liverpool) and The Borderline (London), appearing on BBC Radio Liverpool, with stops in England, Scotland, Germany, and The Netherlands.
They've recorded albums with producers Garth Richardson (Red Hot Chili Peppers, Catherine Wheel), Kevin Kane (Grapes of Wrath, Northern Pikes), and Evan Foster (Boss Martians, Dirty Sidewalks, The Sonics). Their latest (their 6th), Attack, Sustain, Decay… Repeat (release date February 10/23) was produced by vocalist/songwriter/guitarist Vic Wayne, engineered, mixed, and mastered by drummer/vocalist Adrian Buckley, and features guitarist/vocalist/songwriter Steve Monteith, and bassist/vocalists Adam East and Tony Kerr.
Special guests include Ian Person, Kevin Kane, Paul Myers, Derek Macdonald, Kate O' Brien and Wayne Lunqvist-Ford. The album will be available on Bandcamp and all streaming platforms, with CDs available through Kool Kat Musik and Jam Records.
Game Day received airplay and charted on indie stations worldwide. In fact, The Big Takeover's Jack Rabid championed it, playing it on his radio show and giving the album a stellar review in The Big Takeover Magazine Issue #88. Game Day also received a 5 Star review in Shindig! Magazine (UK), and made over 30 'Best of 2021' lists (including TBT) – chosen #1 by Power Pop Overdose (USA), #5 by The Ice Cream Man (SWE), and Star Collector was 'Artist of The Year' on Woody Radio (CAN) and The Secret Weapon (USA).
Big Takeover is excited to host the premiere of "Feel It Comin' On" -
Exclusive quote by Star Collector's Vic Wayne on the song and video, "Feel It Comin' On":
"It's the first single from our new (and 6th) album, 'Attack, Sustain, Decay… Repeat'; a song I co-wrote with Ian Person, who was in The Soundtrack Of Our Lives (now a solo artist in Gothenburg, Sweden). I was a big fan of theirs and had seen them here in Vancouver. Funny story… I was wearing their t-shirt in our "Rip It Off" video (also premiered on The Big Takeover, in fact!) from our last album, 'Game Day', and a DJ, Wayne, The Ice Cream Man, who lives in Gothenburg and was playing our stuff, mentioned he knew Ian and had shown him our video. He said Ian dug it and I suggested he hook us up so Wayne did. Just… like… that. We wrote 2 songs for the album together and it was a fantastic experience. Ian plays on the album too so, as you can image, I'm tickled pink!"
"Feel It Comin' On" is about the joy of co-writing "Feel It Comin' On" (circular logic?? Haha… perhaps) but also extrapolated to the joy of songwriting/creating in general, and doing what you love, no matter what. You only live once n' all that… It's also self-referential: "I'm going to break it down for all time, I ain't no deer in the headlights"… "A touch sentimental but I'll be fine, I'm all or nothing by design"… "I'm sticking to wide eyes". The song has some killer riffs and solos by Ian and our resident guitar hero, Steve 'The Monkey', as well as powerhouse skin-bashing by Adrian. It's topped off by my brother Adam's melodic, propulsive bass playing (played live and in the video by our new bass ace, 'Tone')."
"The video, like all of 'Game Day's' videos was directed and edited by Steve whose work, like fine Canadian wine (is there such a thing??.. haha) just gets better with age. His eye candy of green screen, filters and effects and his detailed job of editing the exhaustive footage, helps create the high energy, blissful approach the song requires. Also, our pal, Paul Tansey, shot the full band footage. We're pretty stoked to get this video and 'Attack, Sustain, Decay… Repeat' out there. Thanks a mill to Jack and Joe at TBT for making this Premiere possible."
Facebook
Instagram
Twitter
Bandcamp
Spotify
Apple Music
YouTube
Kool Kat Musik
Jam Records