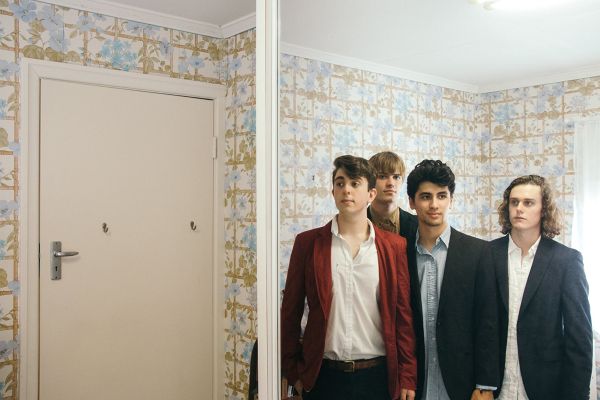 28 December 2016
Vertigo
"Get Away" is the debut single from Brisbane, Australia indie/alt rock band Vertigo (Hamish Litster, James Martoo, Hugh Duke, and Nelson Partoredjo). It's a spirited song driven by a dynamic bass line, sharp stabbing guitar riffs, powerful drums, and an intense vocal line. The layers of guitar create a punchy and atmospheric sound, and the up-tempo beat captures the energy of the band.
The song's lyrics, written as a group, are a reflection of watching a friend hold onto a poisonous relationship. Referencing The Beach Boys and teenage love, the song is a plea to leave negative relationships behind.
Vertigo are currently writing and playing as much music as they possibly can and are planning to release an EP and tour Australia in the new year.
The Big Takeover is psyched to deliver the American premiere of the video for "Get Away", which was directed by Liam Riordan.
The A&R Dept – Listen/Purchase Get Away
Vertigo Facebook
Vertigo Instagram