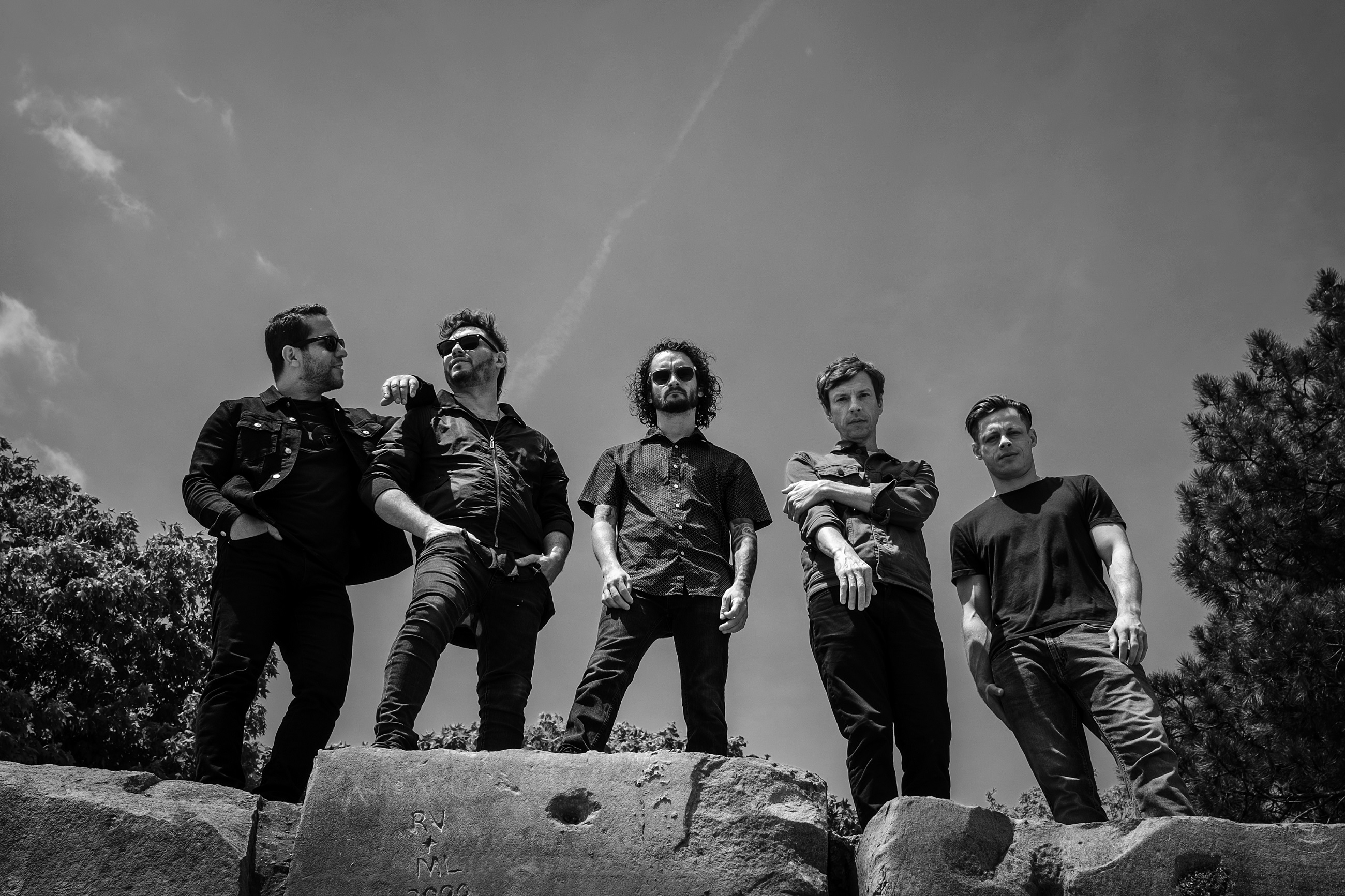 11 April 2023
Photo Credit: Colin Sipos
During the COVID-19 lockdown MIRRORS, unable to play out live, documented a live set at Chicago's Narwhal studios with a multi-camera shoot in stunning black and white. This included their vision of a full -band version of the late Jeff Buckley's rare 1997 four-track demo "Gunshot Glitter," down under the supervision of Jeff's own drummer, Matt Johnson.
Motion and Picture is the full length album debut from Chicago's MIIRRORS. It was recorded at Steve Albini's famed Electrical Audio Studios.
The band was started as a duo by longtime friends, vocalist Brian McSweeney and drummer Shawn Rios and gradually expanded to its full five piece line-up, now taking Chicago stages by storm.
The songs on Motion and Picture are dark, dramatic and challenging, driven by McSweeney's astonishing singing – unquestionably powerful and infinitely nuanced. The songwriting is robustly melodic, muscular and ambitiously artful in line with acts like Broken Social Scene, Grizzly Bear and Radiohead. Their realization of Jeff Buckley's raw 4 track demo "Gunshot Glitter" is a tour de force and their own material pulls off the impressive feat of keeping it excellent company.