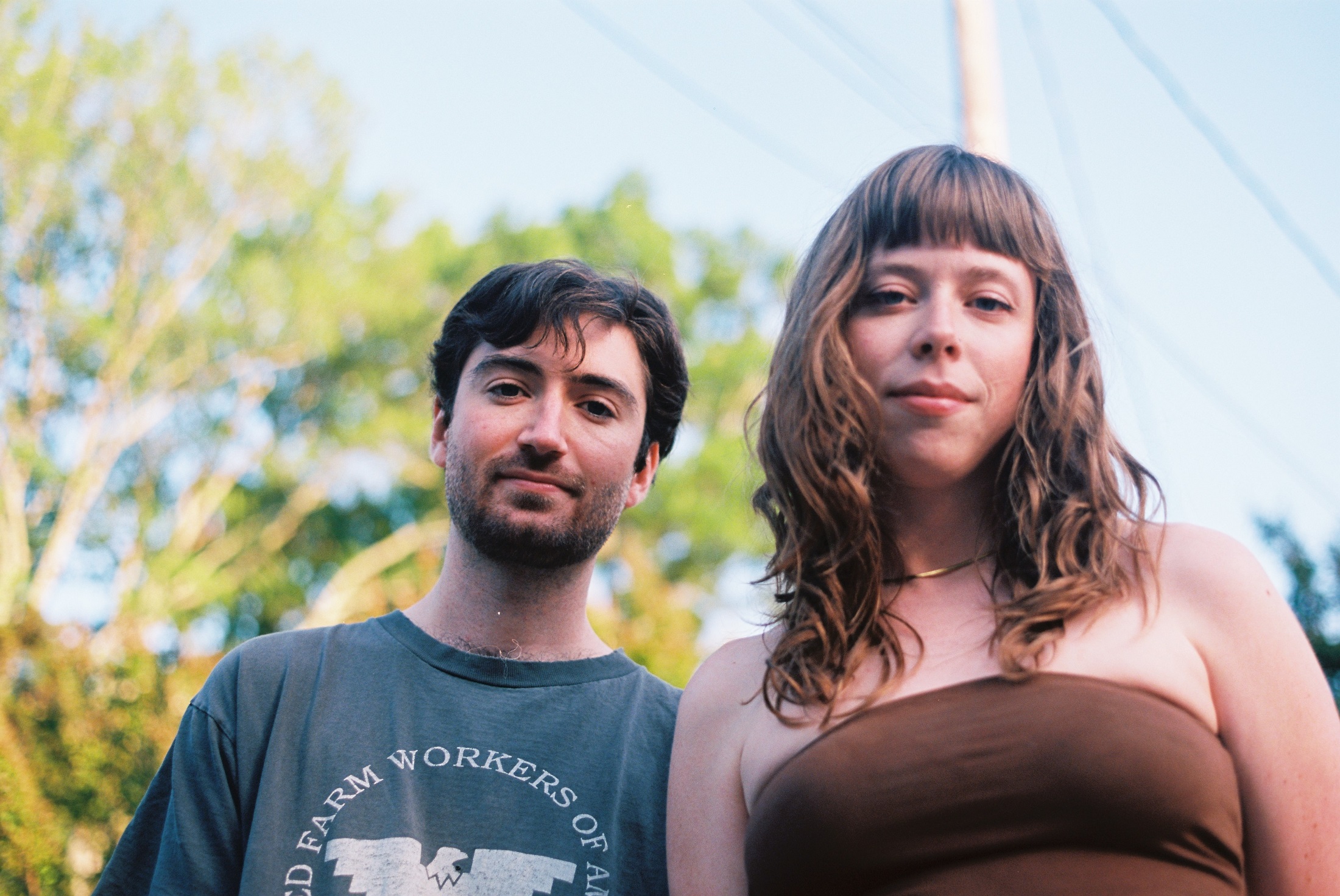 2 August 2023
Durham indie roots duo Viv & Riley, formerly known as Vivian Leva & Riley Calcagno, have a new video premiering now via The Big Takeover for their song "How to Lose". Off their new album, Imaginary People, coming September 15, 2023 on Free Dirt Records, "How to Lose" is a sobering tale of the intensity of young love and the difficulty of trying to be there for a partner who's swept up in the tidal forces that come with coming of age. The big passages of life arrive without warning, and when they're the first major passage we've faced at a young age, we have to do our best to get through it and to learn from the experience. Filmed at NimbleFingers Bluegrass and Old-Time Music Workshop in Sorrento, British Columbia, the video for "How to Lose" captures the acoustic, impromptu nature of Viv & Riley's music. Just two voices and two guitars intertwined, singing like one keening soul.
Written by two preternaturally talented young songwriters, the songs on Viv & Riley's new album, Imaginary People, tackle powerful topics with an underlying sense of hope. The feeling of coming back to your childhood home after you've grown up, building friends and community for yourself after college, finding yourself by looking at the many different versions of yourself that you've built over the years. With talent beyond their years, Viv & Riley's new album features more co-writes than before, as they both come to the fore as powerful songwriters. The lyrics of Imaginary People lean melancholic, showcasing a poignant nostalgia that's a response to an increasingly chaotic world.
Produced by Alex Bingham of Hiss Golden Messenger, Imaginary People is steeped in the roots music of North Carolina, informed by the Appalachian music they both grew up with. With shimmering electronics and complex pedal loops, this isn't the stringband music you might think of when you hear Appalachia. Rather it's a new generation taking the reins of the tradition, pointing it in new directions and finding new ways to integrate their own words and songwriting with the music. Viv & Riley's new album is made up of quiet moments, the small sparkles of beauty we find in our lives that keep us going. Anchored in reflective celebration, the album is existential in its approach to dealing with the chaos of modern life by focusing on community and friends for joy and support. As much as Imaginary People looks back to nostalgic yesteryears, it importantly marks the beginning of a new direction for these two master songwriters.