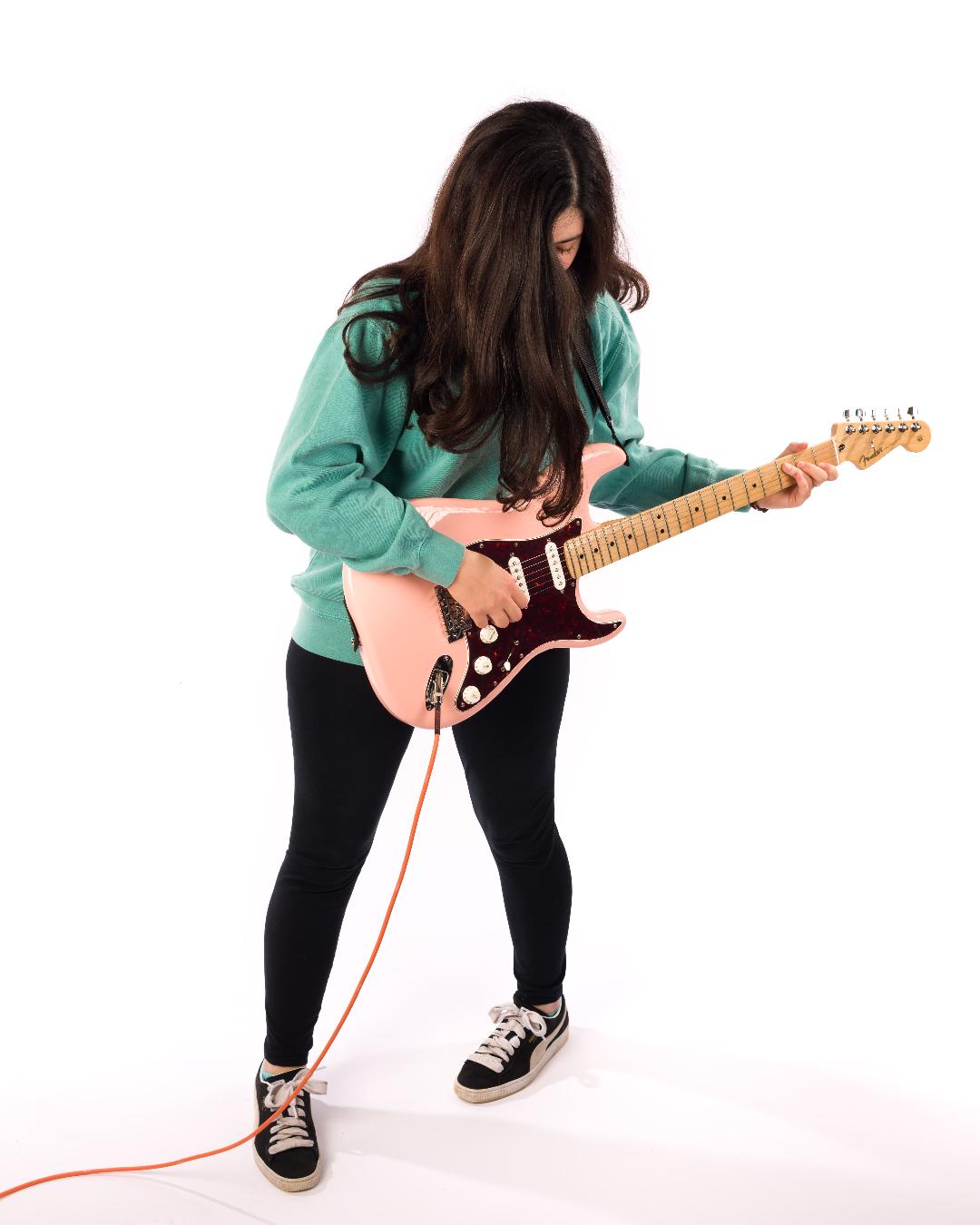 15 May 2023
A visual for El Valerie's single "I Always Hold On A Little Too Long" has arrived, coming off of her latest record Pan-American Pop (out now via Mint 400 Records). Shot locally in Providence, Rhode Island on Super 8, the video boasts direction by visionary Rhode Island-based filmmaker Aidan Payne and animation by visual artist Riley Thompson.
Known for his work as a script supervisor (Julia, Kevin Can F**k Himself) and director behind comedy/arts group Luongo Collective's sketches, Payne brings the catchy track to life in his hilarious and surreal concept. When a girl (played by Valerie herself) can't move on after a breakup, she draws the face of her ex-boyfriend on a balloon he leaves her and continues to date it. Thompson's colorful additions to the visual complement the hazy, dreamlike quality of the film – see more of her stunning work on multidisciplinary artist Chakram's When Planets Mate.
On creating the video, Payne says "I knew I wanted to make something that felt lighthearted, offbeat and sweet to match Val's sound. I chose Super 8 to evoke that classic homespun style. If you watch carefully you can see some of the cuts were done in camera, and you can see the next shot approaching in the bottom of the frame. Sometimes I let the shot roll out to empty frames to fully embrace holding on a little too long."
"Everything about the process of creating this video was a blast, from our little three-person crew, to coming up with video ideas over a glass of wine, to shooting at a local park with people passing by looking at us," Valerie says of the clip. "The no-frills, experimental, imperfect aspects of this video make it what it is – that goes for a lot of my work in general. I either thrifted parts of the outfits for the video or already owned them, and we honestly didn't need much else to make it – sustainability is really important to me. I met Aidan because I randomly came across his work with Luongo Collective a while ago and decided to reach out. We started throwing around ideas for this video, and at some point everything just really clicked and it snowballed from there."
El Valerie's sophomore release has been met with rave reviews and after watching this newest video you'll understand why audiences are drawn to her genuine and heartfelt brand of songwriting with a touch of quirky humor.