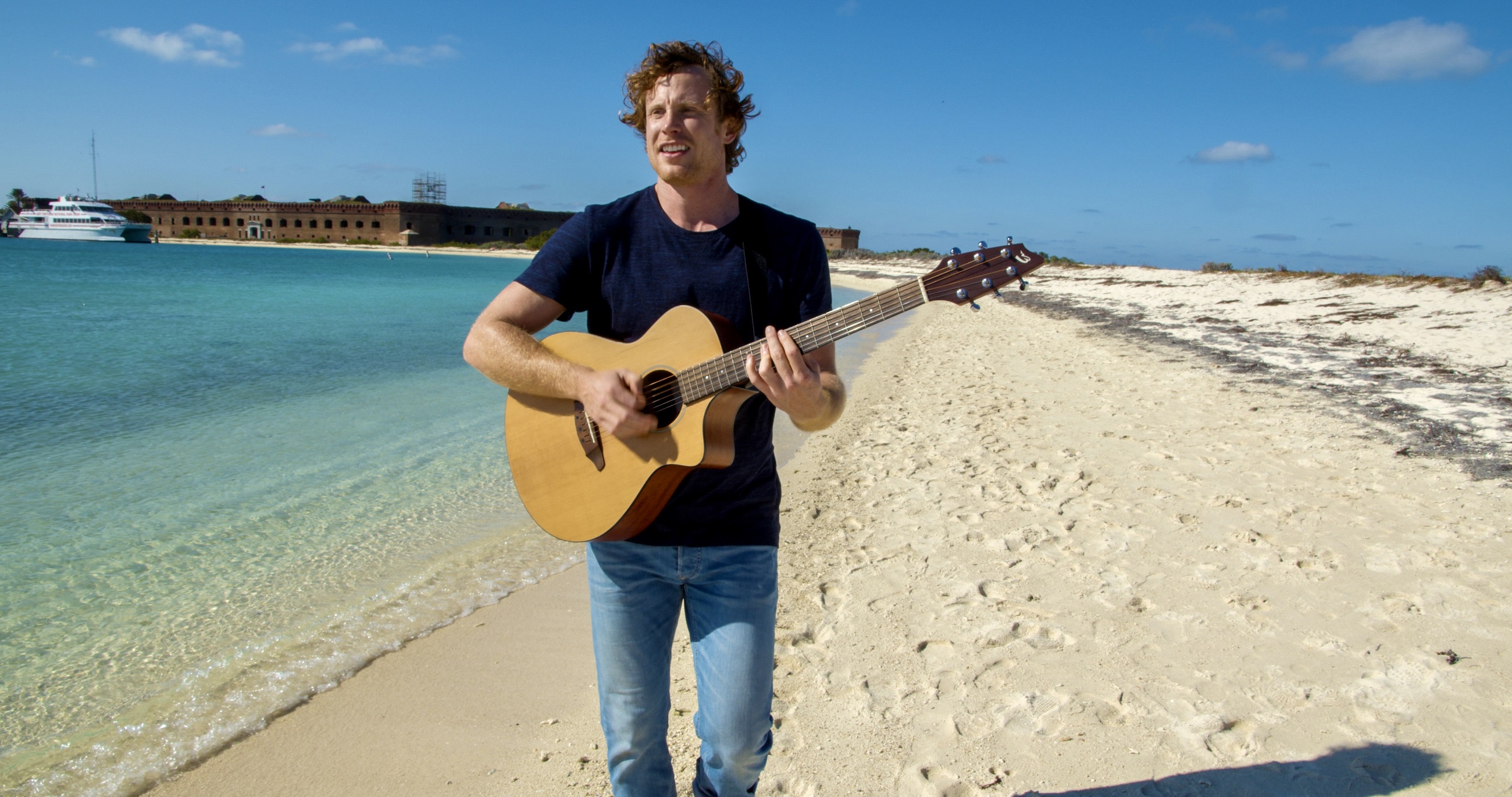 13 February 2023
Photo Credit: Nathan Schweiger
Americana/roots-rock singer-songwriter Scott Clay's new video for the song "It's Easy" will make any viewer want to head for the nearest tropical beach to escape winter's grasp. The song moseys through Zydeco with its percussive piano, visits rockabilly and old-school rock with its lyrical phrasing and delivery, all while sauntering through Southern roots with its tasty, bluesy guitar licks. The song, which pays homage to Clay's favorite Seattle-area beach, is from his 2022 album, "Let It All Lay Bare," which was produced and engineered by Mike Davis (Modest Mouse, The Head and the Heart). "Let It All Lay Bare" showcases themes important to Clay: relationships, stunning displays of natural beauty, and even famous historical events. The collection of songs that comprise his fifth full-length gives listeners a multi-faceted picture of a storyteller in his element.
When he's not making music, Clay enjoys traveling and exploring the natural beauty of the world around him. During the pandemic, he visited a number of national parks, bringing his video camera with him to document the experiences. Clay filmed music videos for several of his songs in national parks in Arizona, Colorado, Florida, Utah, and Washington. The settings provide amazing visual backdrops to Clay's words and music, and the series of clips finds Clay far from civilization, capturing the off-the-beaten-path beauty of our country.
"Film production allowed me to express my creativity in a different way while everything was closed down in the pandemic," Clay reflects. "Instead of being isolated, I used the time to explore both nature and my creative outlets."
The video for "It's Easy" is the latest in the national park collection; Clay visited Dry Tortugas National Park in Florida, and the bright sunshine and sand beneath his feet are a visual balm for those who are tired of snow and ice right now. Fans eager to check out his other national park videos may do so on his YouTube channel.
Clay sat down with The Big Takeover recently to discuss "It's Easy," as well as the accompanying video, in more depth for this exclusive video premiere.
What was the inspiration behind this song?
The song "It's Easy" was written about my favorite Seattle-area beach. It's an idyllic place, where the Puget Sound meets Shilshole Bay, and the massive expanse of water overlooks the Olympic Mountains to the west, with sunsets reflecting both across the mountain range and the sea. At that beach, you can paddleboard, play volleyball, barbecue, and perform music. There are firepits lining the beach, and you can stay late into the night, watching the stars and moon come out, and experiencing the best of what the Pacific Northwest has to offer."
Sounds pretty idyllic.
Oh, it is. I've performed music for countless hours on that beach, celebrated multiple birthdays, and spent many late nights dancing and drinking under the starlight. One night, I was performing solo at a fire pit, when, out of the darkness, five voices started harmonizing with me to 'Stand by Me.' They walked up to the fire pit and introduced themselves after we finished the song. One of those men was Andon Hiltner. From that moment, we struck off a musical friendship that took us on tours all the way to Southern Oregon and Maui, Hawaii. He is a reggae/roots musician originally from Hawaii, and we perform together regularly.
So filming the video at a beach location certainly makes sense.
Oh, yeah, it was only fitting to record a music video about this beach somewhere tropical, sandy, and warm, so when the opportunity to record at Dry Tortugas National Park came up, we absolutely had to do it!!
Tell us about that opportunity. How did you end up there?
Scott Clay: I was finishing my tour for the year, and my last show was in Miami, Florida. So I invited my brother and our close friends to meet me in Key West to celebrate the holidays. I had already filmed in half a dozen National Parks throughout the year. My brother had made it his goal to try to visit every National Park in the United States. So, we decided to hit one of the least accessible parks in the country while we were in Key West. We loaded our camera gear onto the ferry, and took a very long and choppy ride out to Dry Tortugas National Park, located at the ruins of Fort Jefferson on Garden Key. Once we regained our land legs, we set out to shoot the video quickly, because the ferry stop was for less than two hours. It was such an incredible filming location!
It's the perfect spot! What's coming up next for you?
I'm working on another album that should come out in 2024. I'll be touring extensively through the Midwest and Pacific Northwest this summer as well! All tour dates are on my website and BandsInTown.
Website
Facebook
Instagram
YouTube
Bandcamp
Twitter