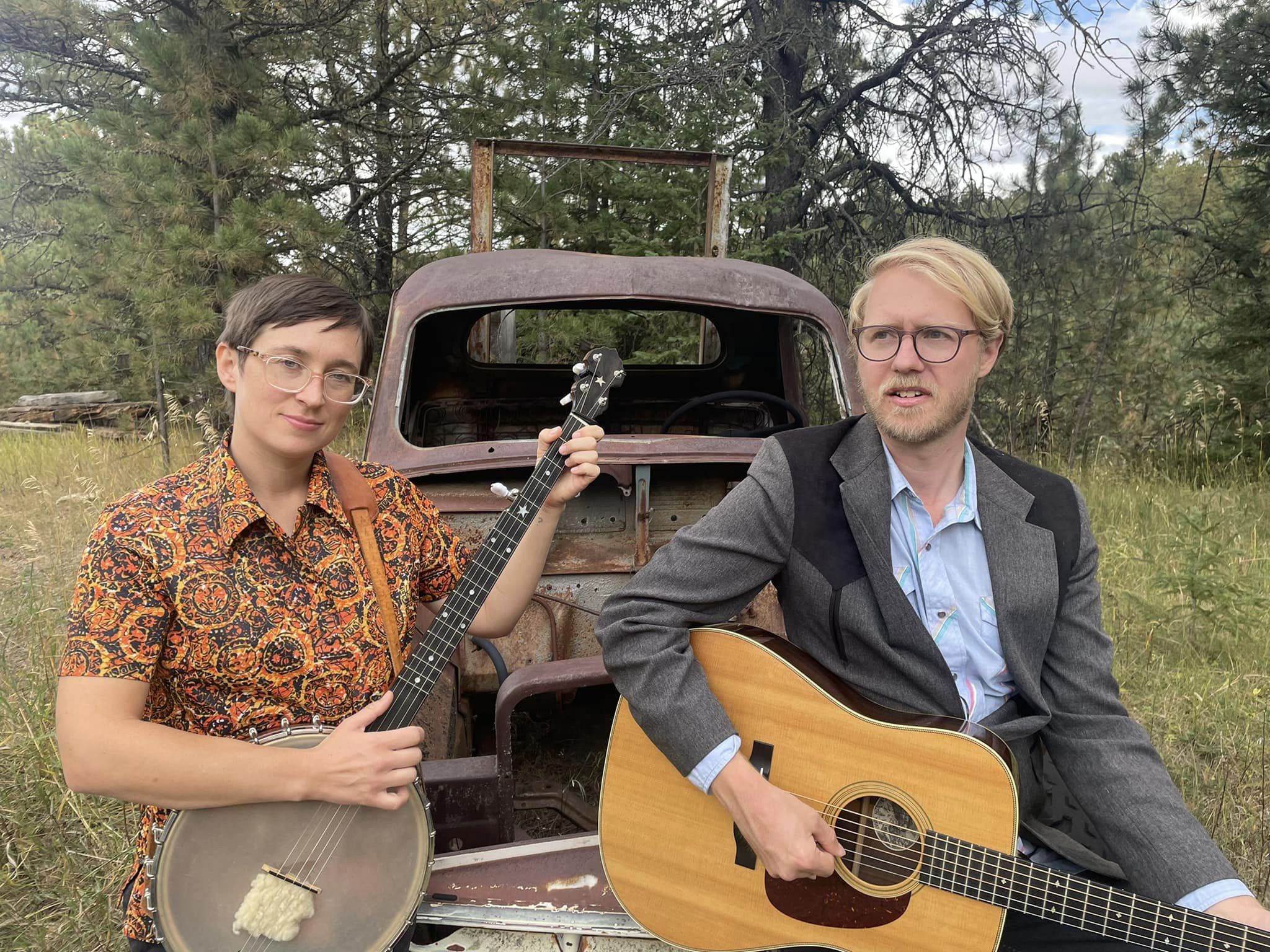 9 February 2023
Humbletown was born in a small town on the prairie and with the release of their new album The Path I Chose to Walk, they are moving toward a national following. Haunting vocal harmonies, melodic clawhammer banjo, and high-energy flatpicking guitar showcase the songwriting talents of musicians Morgan Carnes and Dylan Lewis. They are inspired by traditional music rooted in the Appalachians, and their music reflects this influence as well as modern folk, bluegrass, and Americana undertones.
The Path I Chose to Walk is Humbletown's debut album. The title "The Path I Chose to Walk" addresses the various choices and life events that lead us to where we are today. Every small decision or life event takes part in building the larger picture of your life. This album shares some snapshots from the lives of the songwriters.
INTERVIEW WITH HUMBLETOWN
What is your new single Vines about?
The song Vines is about the many paths our lives may take and how sometimes our most ideal path might become "overgrown by vines" if we hesitate or take it. Essentially the song is ironically about being your best self and following your best life path.
What do you hope people will take away from this single?
I hope that people will experience the beautiful imagery of our home – The Black Hills of South Dakota. I also hope listeners will empathize with the character in the song and get out there and live their best life!
What did you learn about yourself when writing, singing and recording this single?
With the recording of the album as a whole, I realized how much of a perfectionist I am, and that I'm always going to have to settle for "good enough", although I've enjoyed listening to our album after a little time and space. This song started as a chord progression that I started jamming on around a campfire to just inspire some improvisation with some people I hadn't played with before. Then it stuck in my head and I started writing down some lyrics and made a chorus. So I guess I learned that even the smallest musical idea has the opportunity to become a decent song!
How much fun was it making your new music video for Vines?
Recording the video for Vines was a lot of fun! It was really cool that one of our favorite hiking spots in Spearfish Canyon of the Black Hills of South Dakota had such perfect fall colors. And although we recorded it in mid-october, all of the ferns were still alive. We could have many feet of snow around these parts at that time of year!
Anything new happening with Humbletown? Any festivals and or fun events coming up?
Yes. Our year's calendar is filling up pretty fast. We're playing some exciting local shows such as South Dakota Public Radio's Prairie Songs in which the producer of our album, Dalton Coffey, will be joining. We'll also be playing the Rhythm of the River festival in Jackson, MN in late July and are planning a number of regional tours and a month-long national tour in late June through early July.
Exclusive Quote for The Big Takeover Magazine
"Vines is a song about following your dreams and not losing sight of your chosen path. It's also a tribute to the beautiful Black Hills of South Dakota where I grew up and the gold mining culture that is so prevalent there. The song uses the analogy of vines overgrowing a path in the forest to represent your chosen path in life being impossible to follow if you don't act quickly. It's a bit melancholy in nature and I hope that as you listen you can imagine yourself in the forest in the mountains on a cloudy day in the fall."
SOCIALS:
Website
Facebook
Instagram
YouTube
Spotify
BUY MUSIC:
Apple Music
Purchase physical CD