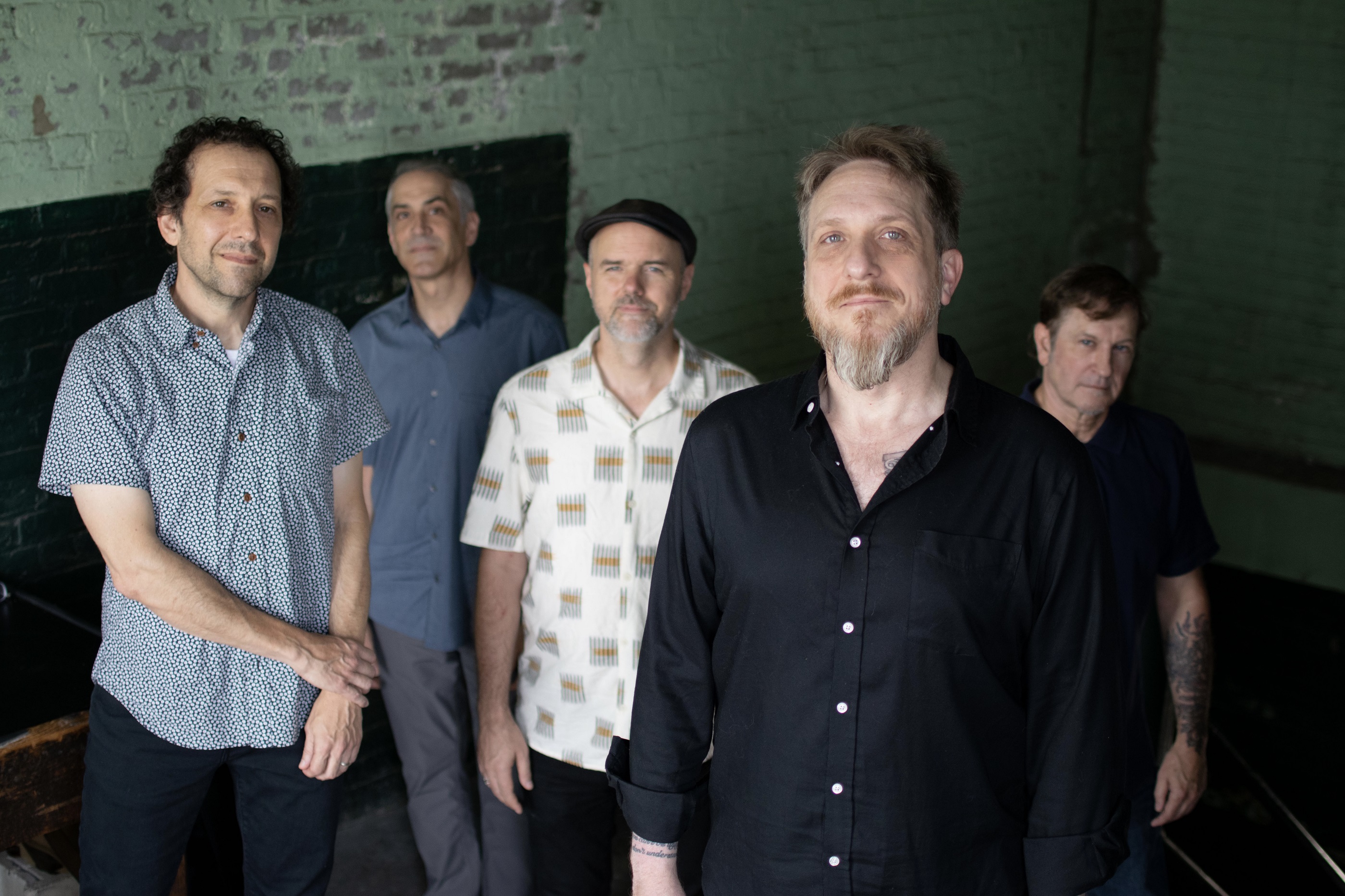 14 February 2023
Photo Credit: Charlotte Hysen
The song "K-Style Circuit" appears on From Coma To Catharsis, the second full exploratory mission in the current five-piece incarnation of The Royal Arctic Institute. It's the sequel to last year's From Catnap To Coma, and like its predecessor, the new mini-album was recorded and produced by James McNew (Yo La Tengo) in the historic Neumann Leather Factory in Hoboken, New Jersey. From Coma To Catharsis is being released February 3 by Already Dead Tapes and Records and will be available on cassette (duh!), as a paid download, and on streaming platforms. Later in the year, the band hopes to release both titles on vinyl.
Drummer and founder member Lyle Hysen has this to say about the "K-Style Circuit" video: "Even though we take our music seriously-ish, videos eh, not so much (sorry 120 Minutes). Teaming up with Dave Rygalski for the 4th time, he really led the way with the concept and captions. We basically supplied him with such video highlights as David Motamed and his chickens, and Carl playing in front of a crucified Lisa Simpson. We hope you enjoy."
At present, The Royal Arctic Institute comprises five musicians who have played extensively with other groups and/or as backing/session musicians: drummer Lyle Hysen (Das Damen, Arthur Lee, The Misguided), guitarists John Leon (Roky Erickson, Summer Wardrobe, Abra Moore) and Lynn Wright (And The Wiremen, Bee And Flower, Shilpa Ray), bassist David Motamed (Das Damen, Two Dollar Guitar, Arthur Lee, Townes Van Zandt), and keyboardist Carl Baggaley (Headbrain, Gramercy Arms).
All the pieces were created communally, deconstructing then reconstructing material mainly composed by guitarist John Leon with a couple written by other band members. McNew recorded the band in a live setting with no digital magic and minimal overdubs except for pedal steel work by John.