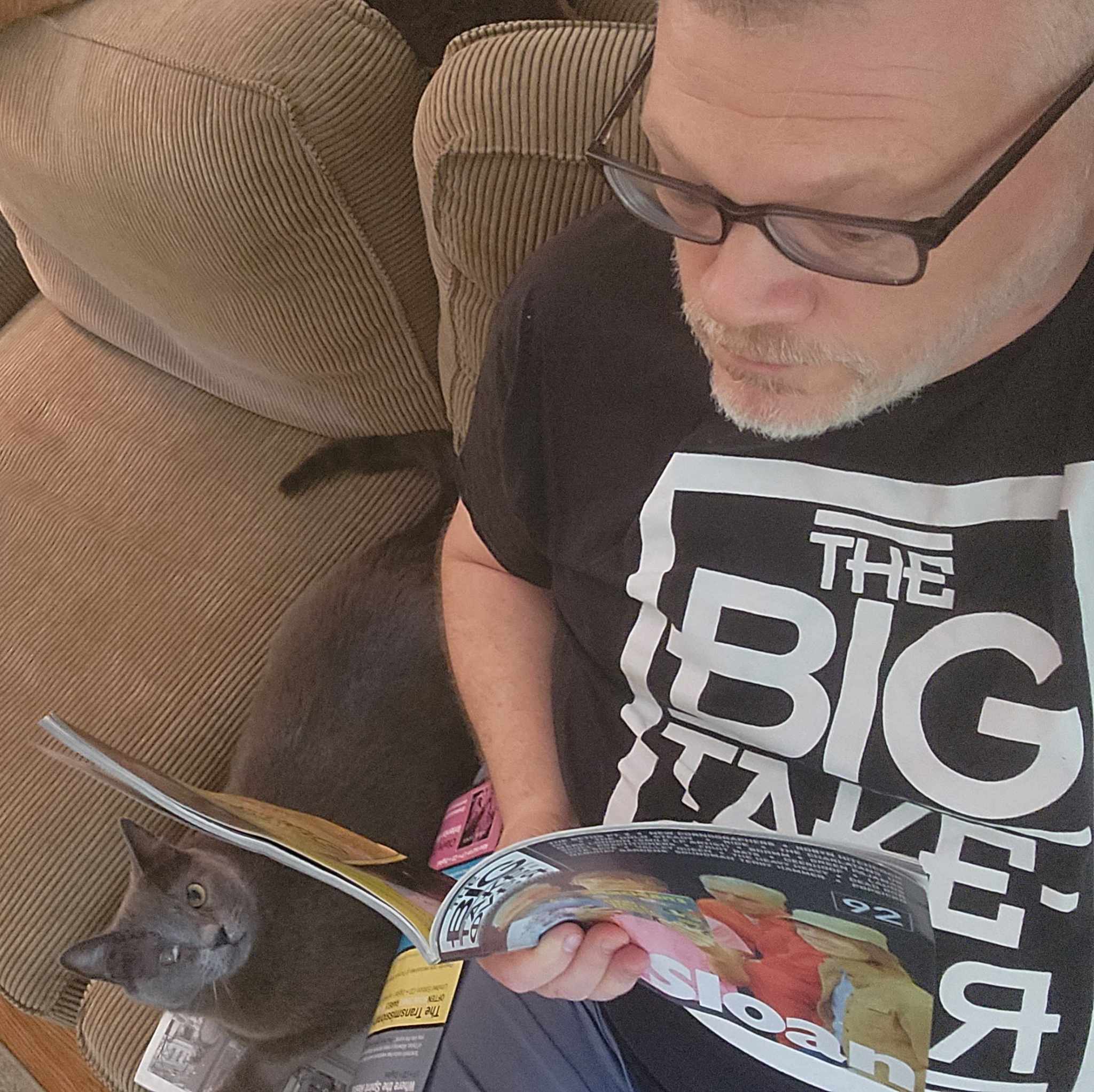 3 August 2023
Chicagoland indie-pop troubadour DOLPH CHANEY – recently making a big noise with acclaimed local gigs fronting his freshly-minted backing band THE PHINS – makes a surprise return with the brand new single "Mr. Eli" and its virtual B-side "Murderfish" on Friday, August 4 (with pre-orders and pre-save live now: https://orcd.co/dolphchaney-mreli). The A-side is the world's first preview of Dolph's highly anticipated new album due this fall from BIG STIR RECORDS, again produced by NICK BERTLING who helmed the singer-songwriter-guitarist's breakthrough album THIS IS DOLPH CHANEY (2021). Here, Bertling swings hard on the drums as Chaney's blazing guitar and swooping vocals evoke his heroes Bob Mould and Harry Nilsson in equal measure, delivering a slyly loving tribute to an animal companion which, like its subject, is instantly adorable despite (or perhaps because of) its teeth.
"For those of you who don't like songs about cats, here's another of my songs about cats," jokes Dolph, "specifically my eldest, a spirited chartreuse whose scar-tissued eye does not hinder him from seeing his world and going after it with full gusto. Yes, he really plays fetch, loves my father-in-law the best, and steals French fries. I wrote the tune as a direct result of catching many live acts – particularly Bishop's Daredevil Stunt Club, Alpine Subs, Elephonic, and Einstein's Sister – as part of the 2022 International Pop Overthrow Festival in Chicago. So much gleeful tuneage and positive vibes couldn't help but rub off, and there's no better subject to apply that to than this awesome fuzzy scamp."
Fittingly, the titular feline figures highly in the new video clip for the song. ""It's become a media trope that a picture of a cat will always get more engagement than the actual content an artist is trying to get across. And of course, that would be pandering… if not for the fact that 'Mr. Eli' is entirely inspired by, and dedicated to, my little grey cat buddy," Dolph tells The Big Takeover. "Eli has always known he's a star, and the more home footage there is, the more it cements his legend. So in the end there was almost no option other than to feature the title critter; if that just happens to drive up the views, I'll still sleep fine at night — to the extent that Eli lets me."
"Mr. Eli" teases something that Dolph's been more than hinting at at his recent live shows, debuting several new songs in addition to the single. Yes, a new album is already completed and on the way – expect it in October – and it's certain to thrill those who discovered the artist through THIS IS DOLPH CHANEY. Continuing the Bertling collaboration, the new record moves forward from TIDC's revisitation of the classic Chaney songbook to new songs reflecting Dolph's experiences and outlook over the past few tumultuous years. The title? Yet to be revealed, although we can promise you that you'll be seeing DOLPH CHANEY's mug all over the place this Autumn.
website
facebook
twitter
instagram