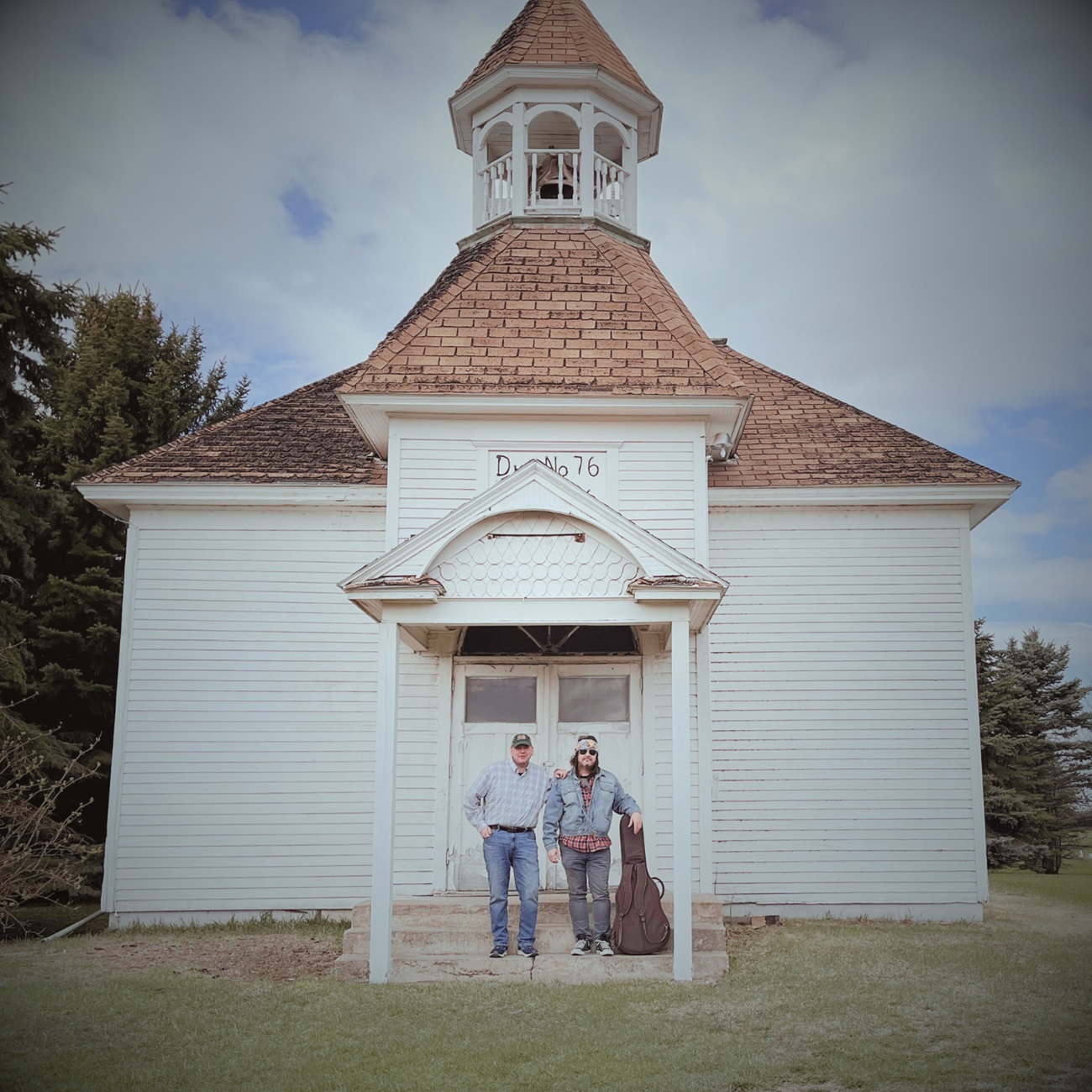 20 November 2023
Photo Credit: Molly Turner
The International Treasures are Doyle Turner and Ted Hajnasiewicz.
Tugging on heartstrings and bringing smiles to faces since 2020, your Minnesota neighbors have been captivating audiences throughout the Midwest with their charismatic storytelling, sweet harmonies, and transcendent songs about the universal human condition. Active performers as solo artists and involved in various musical projects, Ted and Doyle both have a solid recording catalog. The International Treasures' debut album, Together, We Are The International Treasures will be released into the world on Sept. 17, 2023.
Ted was named the Midwest Country Music Organization's 2022 Maverick Award Winner, a year after his video "Just For Show" won the MCMO's 2021 Video of the Year. Doyle is a celebrated songwriter, recently having been selected as finalist in the 2023 Red Lodge Songwriting Competition.
Doyle Turner and Ted Hajnasiewicz are two gifted musicians who have come together to create something truly extraordinary. There is a palpable synergy when they appear together on stage.
What is your new single "Nice to Know Ya" about?
This song is about the rapid passage of time. Ted and I are of a certain age where you gain a perspective on your past, and time seems to speed by a little faster every time you poke your head up from the work to check. We wrote this song immediately after we'd gotten a different song to about 90% completed. I made the uncomfortable suggestion that maybe we take a hard right turn away from what we'd almost finished. Ted, being the amazing writing partner that he is, followed my inkling, and this song came rather rapidly. I believe the abandoned song was the stepping stone to this song. We recorded this song live off of the floor at Century Oak Studios, and it just felt right from the very start. We had the great fortune of befriending amazing musicians who brought this song to life.
What do you hope people will take away from this single?
I think that this song has a playful edge and production value that is a signature of The Treasures. As we were writing it, Ted conjured these plans and dreams for this song, and I remember barely being able to write down the ideas as fast as they were coming. The little guitar breaks, the quiet interlude and build before the last verse, the trading of verses then at the end the trading of lines – it all culminated in this fun path through a song that deals with the weighty side of time. I think this song captures that signature Ted Hajnasiewicz production value, the joy we felt while creating it, and some killer keyboard work from Steve Peffer who turns the lights on for this song.
What did you learn about yourself when writing, singing and recording this single?
Trust – From the moments that we decided to follow a different writing path to recording this song live with new-to-us bluegrass musicians, to chasing Ted's production ideas, to sending this song off to Steve Peffer at 524 Productions studio for him to add the B3 and the Wurlitzer, we trusted the process and everybody brought just a bit more magic to this track.
How much fun was it making your new music video?
SO MUCH FUN! We did this video in three different locations. Greg Huberty from Loud Cow Productions filmed us in front of this huge, beautiful oak bar, in Okoboji, Iowa in April of '22. His videography is just gorgeous. The second location was at a graveyard in Delano, MN where we got to act goofy (Disclaimer – no gravestones were actually moved in the making of this video! Our backs aren't what they used to be.) The third location was Hollywood Town Hall in southwestern, MN where the Jayhawks shot their iconic album cover. My wife, Molly Turner, filmed much of the video from the second and third locations. We edited the three parts down trying to keep the playfulness that comes when Ted and I perform together.
Anything new happening with The International Treasures? Any festivals and or fun events coming up?
We're excited to play the Big Turn Festival in Red Wing, MN on February 16th! We played the festival as solo artists last year, and crashed one another's sets for a few songs, but we will return this year as The Treasures. This festival is such a great chance to see so many of the artists whom we know and love. We've got plans in the works to record a new single with a very dear friend producing. Our double-top-secret friend is an amazing musician, vocalist, and songwriter who worked a little with us on the "Together, We Are the International Treasures" album. Her writing, her studio acumen, and her generous heart make this a hugely exciting project for us.
Exclusive Quote for The Big Takeover Magazine:
"Nice to Know Ya" is a playful traipse through the garden of time. Frost wrote, "Nothing Gold Can Stay," and we snuck this same respect for the passage of time, the call to enjoy every second into this tantalizing groove. We wanted to write about this "life speeds by if you don't pay attention" idea, and we ended up with a little love song to slow down and not wait to do the important things.
Website
Instagram
Ted's Facebook
Doyle's Facebook
Bandcamp
YouTube
Spotify