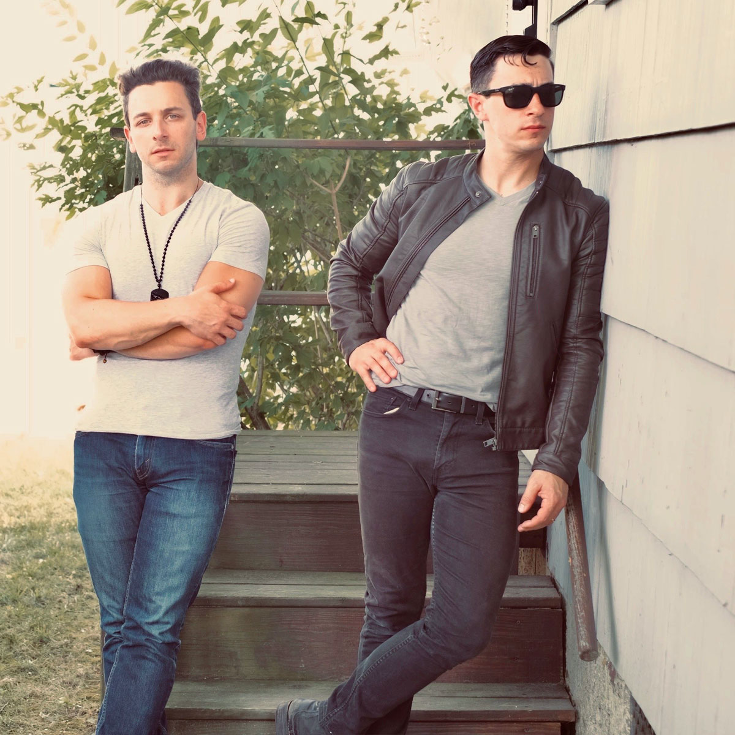 17 November 2023
Photo Credit: Rebel Kicks
New York-based musical duo Rebel Kicks are soaring to new heights with their latest single, "The Girl In Barcelona," featured on their upcoming ep somewhere.in.between, out December 8th. The Big Takeover is thrilled to offer an exclusive premiere of this track, complete with a psychedelic video that brings the soul of Spain's cosmopolitan capital to life with a unique animated twist.
Crafted with an infectious groove and an eye toward the abstract, "The Girl In Barcelona" is a sonic embodiment of freedom and joy, wrapped in the allure of the mysterious. Steven Babino, one-half of Rebel Kicks, shares the personal significance behind the song's creation: "This track was inspired by a trip to Spain in early 2023. I wanted to convey the feeling of absolute freedom and joy I felt while I was there." His sentiment resonates through the laid-back yet compelling rhythms, crafting a sonic landscape that's both personal and universal.
The accompanying music video is a visual feast, invoking an animated Barcelona, resplendent in its architecture and ambiance. This isn't just a music video; it's a gateway to a different realm where every frame pulses with the rhythm of the city and the heartbeat of adventure.
Babino's journey to Barcelona serves as a metaphor for the song's deeper message, one that the band translates into a musical escapade. Listeners will find themselves lost in the groove, wrapped in the warm embrace of the guitar's melody, as Babino describes events from his travels, abstracted in a way that becomes universally relatable.
The single stands as a proud addition to Rebel Kicks' already impressive repertoire. Known for their dynamic blend of alt-rock and pop, the duo consistently pushes the boundaries of genre and expectation. With "The Girl In Barcelona," they continue to explore the vast landscapes of human emotion through their music. Babino adds, "It's groove-centric and fun, but it also has a really nice ethereal, almost mysterious quality to it that fits the overall message and vibe that we were going for."
This track is a declaration of independence from the mundane, an invitation to revel in the spontaneity of life's moments. It beckons listeners to let go, even if just for the duration of the song, and find a piece of their own freedom in its melody.
Rebel Kicks' new single "The Girl In Barcelona" is not just a song—it's a journey, a reminder of the joy that comes from embracing the unknown. And with this track, Rebel Kicks prove once again why they are one of the most exciting acts to watch in today's music scene. As we anticipate their upcoming EP, this single stands as a perfect teaser, offering a taste of the innovation and soul-stirring music yet to come.
website
facebook
instagram
twitter
tiktok
youtube