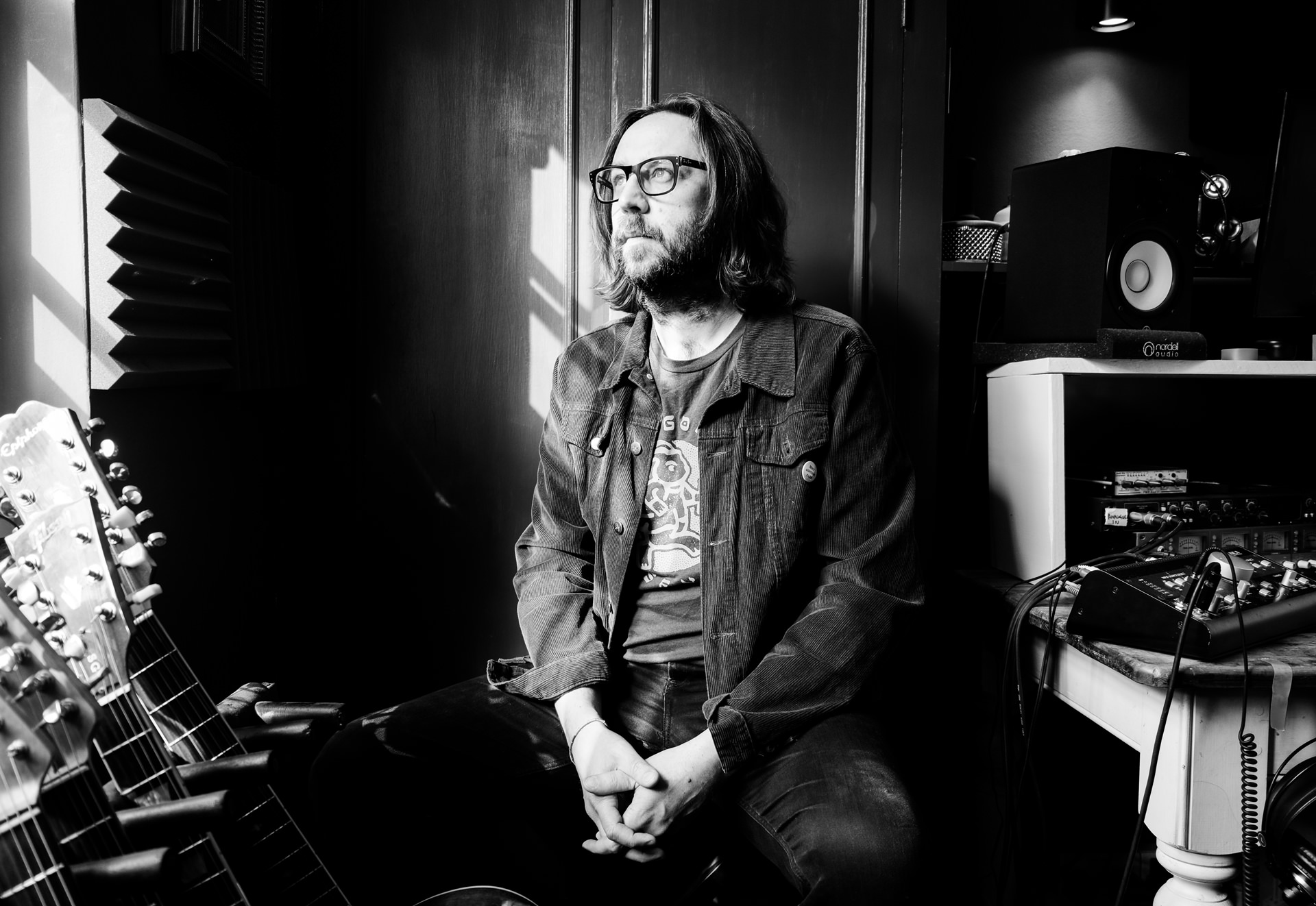 22 June 2023
Fred Abbott is joined by a band of vocalists for his second post Noah And The Whale "solo" album Shining Under the Soot to be released 7th July on Lojinx.
The third single to come from the album, 'Nothing Left' continues the Don Henley / Tom Petty 80's radio friendly rock style of previous singles 'What Kind Of Trouble' and 'The Way Out Is Through The Door', this time featuring the emotionally charged vocals of highly regarded Folk / Americana legend Dave Burn (Ahab) and clever audio-visual technology at play with its accompanying video.
On the track & video, Abbott explains, "We filmed the video live using a conventional 360 camera, but for this track we also mixed it in ambisonic "immersive" audio. This means that as you move the virtual camera, the mix subtly adapts to reflect where you're looking, emphasizing each player in the room. You don't need a fancy VR headset- it works in regular YouTube or Facebook video players."
As first-out-of-the-gate with his 2015 solo album "Serious Poke", following the split of NATW, Abbott let loose with the classic rock riffs and infectious hooks that, in hindsight, made his influence apparent on the later NATW material.
In the intervening years Abbott has been paying the bills as jobbing producer, writer and session player working with a string of upcoming and established artists including Gabriella Cilmi, Tom Chaplin (Keane), Jamie Lawson, Cassyette, Charlotte OC, Kawala, Megan McKenna and more.
Join Fred Abbott online at:
Find Lojinx at: