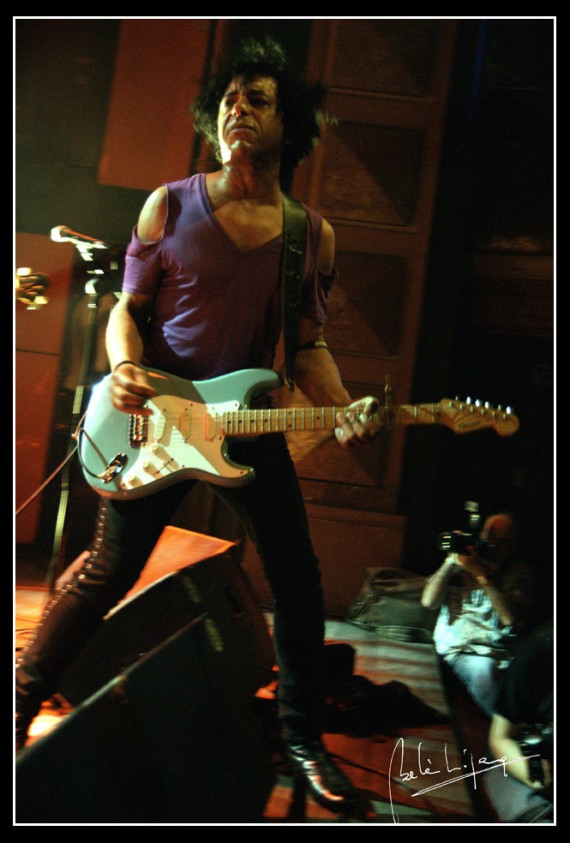 24 April 2023
Photo Credit: Belén Majangos
"Swing Your Lanterns" is the title track from the latest solo offering from Ivan Julian who's had a long and distinguished career as a provocative songwriter and one of New York City's most distinctive guitar stylists. As a founder member of Richard Hell & The Voidoids, Julian was an essential part of the original Punk scene while sowing the seeds for Post-Punk with the pointedly his lopsided rhythms and scorched, melodically askew guitar lines so central to the Voidoids' oeuvre. "Swing Your Lanterns" was released by Pravda Records as download, CD, and on streaming platforms with 12" vinyl LP coming later in 2023.
Soaking up a multitude of experiences for more than four decades, Ivan Julian, who has notably distinguished himself as guitarist and writer for The Voidoids, The Clash, Shreikback, The Outsets, etc. releases his new album, "Swing Your Lanterns", with songs that reflect experiences over the last five years and beyond that follow one another like a series of novelettes recounting both past and present.
To help make this possible, Julian recruited Florent Barbier of Elliot Murphy's band on drums, Keith Streng of The Fleshtones on percussion and backing vocals – from Chicago, Nick Tremulis on guitar and backing vocals, Derek Brandt also from Chicago on bass, as well as James Burke of Detroit on bass, to name just a few.
"Swing Your Lanterns" is the backdrop; the sociopolitical stage on which these story-songs are set. The title song tells you to "swing your lanterns low" until you realize "which way to go". Meaning, where do you stand during troubled times and will you remain vigilant?
bandcamp
instagram
facebook
twitter
website