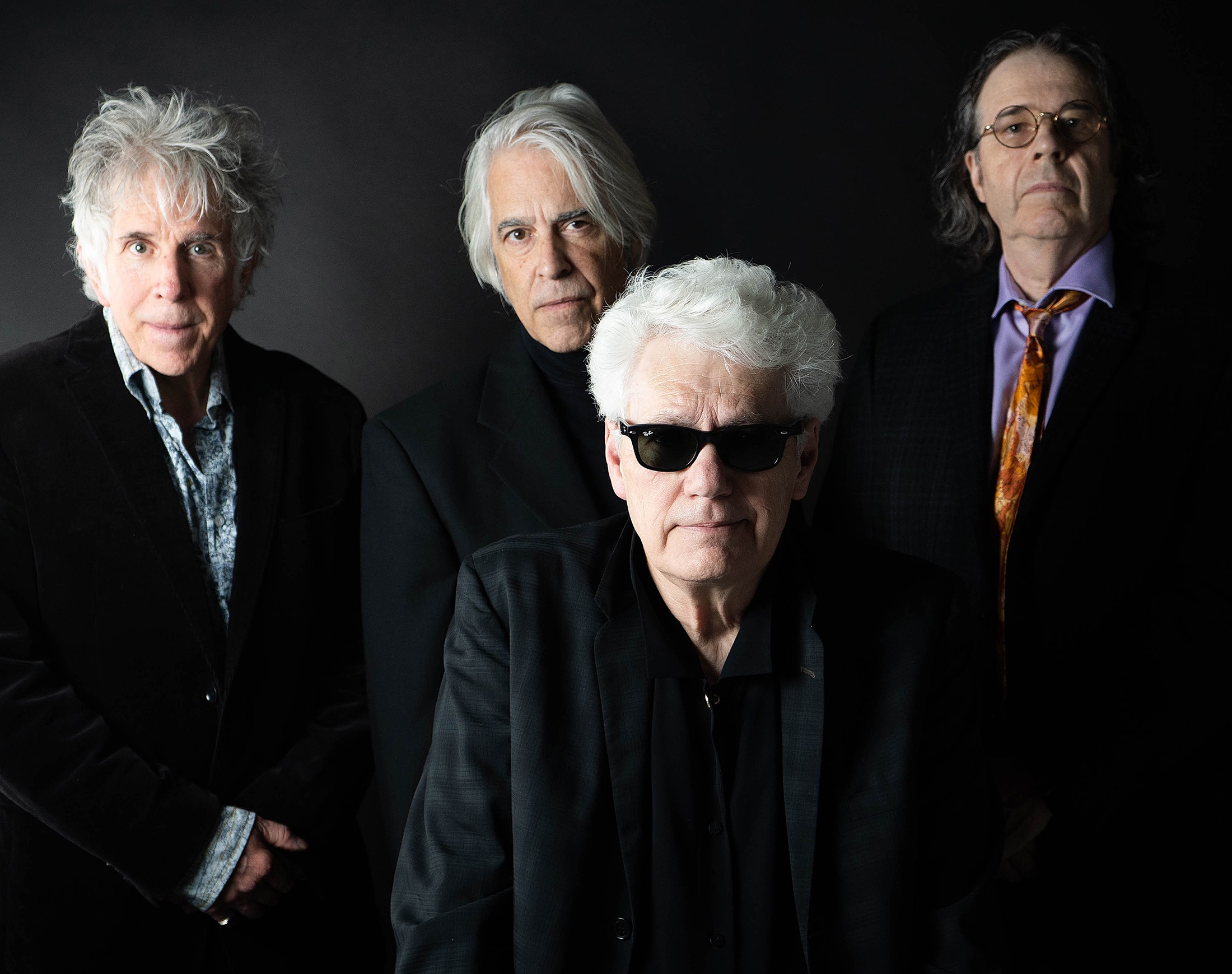 16 November 2023
Photo Credit: Carissa Johnson
Pioneering Boston rockers Nervous Eaters — contemporaries of bands like The Ramones, The Police, Iggy Pop, and The Pretenders— have released a new single "Talkk" which comes on the heels of the band's critically-lauded 2022 return full-length, Monsters + Angels, on Stevie Van Zandt's Wicked Cool Records.
Formed in the mid-70's, the Nervous Eaters would eventually become the house band for the legendary Boston punk rock club The Rat, where they established themselves as a leading punk rock band in the Northeast, playing with a who's who of punk and new wave luminaries, including The Police, The Ramones, The Cars, Patti Smith, Dead Boys, Iggy Pop, The Stranglers, Go-Go's and many others.
The Cars' Ric Ocasek produced the band's original demos, which got the band signed to Elektra Records, and they went on to tour around the world. However, after a series of poor decisions on the part of the label, their major label debut album failed to deliver on the promise of their legendary live shows.
After dissolving the band, Nervous Eaters returned in the mid-80's and has been revived over the years with various lineups.
The current version of the Nervous Eaters formed in 2018 and includes three other Boston rock vets, bassist Brad Hallen (of Ministry, Ric Ocasek and The Joneses), drummer David McLean (of Willie Alexander's Boom Boom Band) and guitarist/vocalist Adam Sherman (of Private Lightning), and between them, they have recorded and/or toured with such artists as Ministry, Iggy Pop, Aimee Mann, Jane Wiedlin, Susan Tedeschi, Jimmie Vaughan, Lenny Kaye and many others.
Big Takeover is stoked to premiere "Talkk" by Nervous Eaters!
Quote from founding member and front man Steve Cataldo: "TALKK is very much along the lines of the NERVOUS EATERS song CHAD, heard on our "Wicked Cool LP – Monsters and Angels". The narrative explains a boyfriend's loss of contact with the love of his life. He desperately tries to find her. Endlessly looking through social media, constantly walking the city streets searching the old romantic places they used to hang out, unrelenting in his promise to find her. He finally pleads with all his friends, who knew them both as a couple, to pass on this message should they ever hear from her. "Please tell her I was wrong, that I have changed my ways, and if she comes back home, there will be a brand new man here for her to find."
"In the end, TALKK as with CHAD, despite all the boyfriend's searching, he never finds her, thus he has to live with the endless regret of realizing, much too late, that each person's idea of love is unique unto them. That physical love by itself is never enough. That listening, patience and unconditional caring is the "Real Love", everyone is looking for. Everything else is just TALKK."