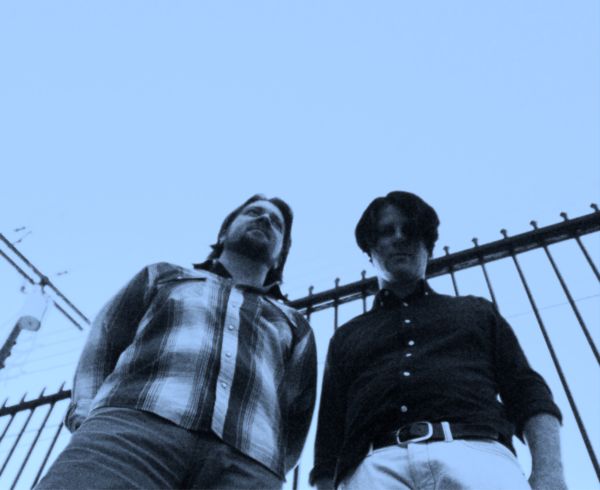 12 December 2016
Corner Suns (L-R): Brandon Carr, John Dufilho; Photo credit: Jerome Brock
Corner Suns – the Dallas-based duo of John Dufilho (The Apples In Stereo, The Deathray Davies) and Brandon Carr (The Earlies) – will release its self-titled debut via Idol Records on Jan. 13th, 2017.
The 14-track album combines neo-psych(e) and baroque pop influences that will grab the attention of fans of artists such as The Zombies, Magnetic Fields, and The Shins that share a similar ability for sharp songwriting, memorable vocals, and pop hooks.
"After I stopped touring with The Earlies in 2007, I had pretty much given up on creating music," Carr explains. "Fast forward to the summer of 2013, and I get a call from John out of the blue asking if I'd be interested in singing on a new project of his."
Carr had collaborated with Dufilho in the past, and being aware of the latter's "multi-instrumental prowess and penchant for song proliferation," Carr immediately recognized Corner Suns as his avenue back into music.
"My original idea for this record was for it to be really heavy," says Dufilho. "I wanted to make something that sounded like Black Sabbath, but I realized that I had no idea how to write songs like that."
"It's true, our psychedelic Black Sabbath concept was a misadventure," Carr jokes. "My voice was still muddled from the years off, but John helped me find it again, and the songs really began to come together."
"When Brandon and I worked together a few years back, I already loved his band The Earlies," Dufilho remembers. "But as soon as I recorded him, I knew I wanted to write more songs for him to sing. He's got an amazing voice – it's really one of a kind."
"I'd play all instruments, sing, and send a mix to Brandon in Abilene," Dufilho explains. "Brandon would come to Dallas on weekends and we'd drink, argue about whether The Pixies are any good, and eventually get around to recording his vocals to replace mine."
The latest single and video from the album is "The Speed of Sound," about which Dufilho says, "I've been wanting to play this beat on something for a while now. This song is mostly about how reality seems to make no sense and we're just watching, confused. It's about the Earth vs. the people on it, and how the Earth will no doubt win."
The debut self-titled album by Corner Suns arrives on Jan. 13th, 2017 via Idol Records.
Official Site
Facebook
Twitter
YouTube
Bandcamp
SoundCloud