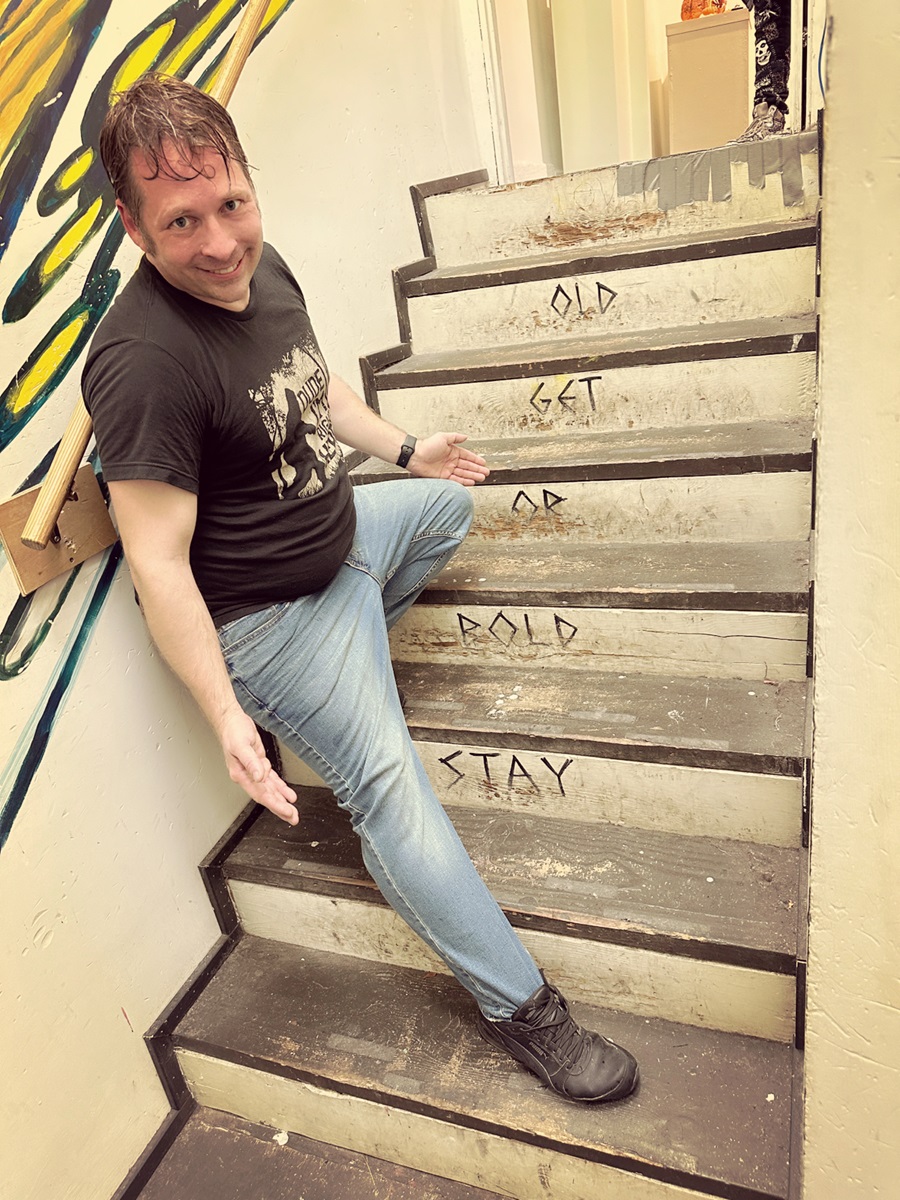 24 October 2023
Photo Credit: Daisy Caplan
Melvins drummer Dale Crover and ex- Coliseum bassist Tony Ash join prolific frontman Conan Neutron to bash out noisy, infectious power-pop that rocks like old Cheap Trick put through an Amphetamine Reptile filter. The band's new album Adult Prom is a split with cello-core duo Lung, out now on Learning Curve Records (Hammerhead, Vaz, Bummer).
Big Takeover is proud to premiere the official music video for the track "We Were Wolves." The video was created by director Wendy Norton.
Offstage, the tireless Neutron serves the underground community in multiple ways: he is the host of the Protonic Reversal podcast, a treasure trove of interviews with notable rockers, and he is the co-founder of the annual Caterwaul Festival.
Neutron offers this exclusive quote about "We Were Wolves":
"This song is a challenge. Aging shouldn't be a synonym for becoming boring, predictable and dangerless. The older you get, the more you hear lamentations from people about the things they USED to know, the people they USED to be. That ain't nothing but a memory. It's like that 'Glory Days' song where everybody is all busy talking about what they were instead of what they are. BORING! I'm personally more enthralled by folks that find new and impressive ways to channel that intensity towards something beautiful, vital and expressive that isn't a carbon copy or cosplay. Even Nick Cave stopped kicking fools in the head in Birthday Party, but he channeled that intensity in other ways. That's what this band is to me. I may have been fiercer, ruder, more angular in the past, but what I/we do now is no less intense or vital and we endeavor to find new ways to present that to excite and challenge. There are ways to find new paths while honoring the old. Noble surrender and fetishization of nostalgia does not need to be the way. Aging creative humans of the world! Cast off your chains and become the Wolves you know you can be, you need not party until the break of dawn, but sustainable ruckus is possible and welcome."
Buy the new album HERE