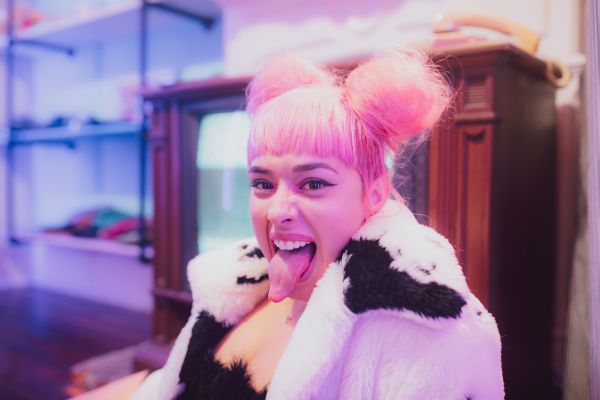 5 August 2022
Bailey Flores – Photo Credit: Kewon Hunter
Bailey Flores is one of impossible to categorize artists. One minute she's covering Doja Cat in a sultry smooth torchlight ballad, the next her voice morphs into an anime hyper-pop, sugary sweet number.
She's collaborated with some of the brightest producers in the industry today (SoDown, KC Da Producer, Kermit Ruffin and Reggie Nic, to name a few). She's performed at Red Rocks and the Smoothie King Center in New Orleans, singing the National Anthem at an NBA game.
One of our favorite things about Bailey Flores is that she likes to drop a new single every year on her birthday. Just last week, she dropped "Supernova." Considering How many stars she's aligned with, it's no surprise she shines like a supernova!
The music was written by the husband and wife production duo of Robin Sherman and Emily Mikesell (Iggy Pop, Bassy, Ro Brockmann).
The lyrics were handled by Flores who told us, "I'd recently gotten into voice acting – I really want to voice anime characters – so I was inspired to sing this song in character instead of in my natural singing voice. I wrote the words and tracked my vocals for this about a year ago."
"The words have taken on a deeper meaning for me following the overturning of Roe vs Wade. The current situation we are in makes me want to put this song out right now to share a message of positivity and the importance of female allyship and empowerment, and how we can overcome anything together. There's strength in numbers."
Look for a new Bailey Flores EP releasing this fall.