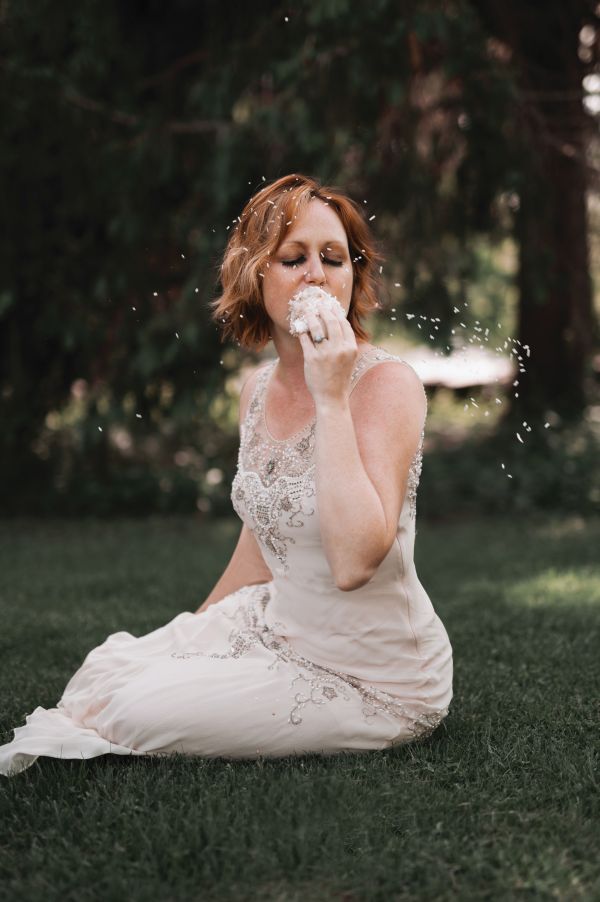 2 September 2022
Daphne Parker Powell – Photo Credit: Jenny Thompson, Rose Gold Visuals
Soulful singer Daphne Parker Powell put a pen to her pain on her upcoming album, The Starter Wife. Written over the past few years, while going through a difficult divorce. Powell is once again joined by longtime collaborator and violinist, Kieren Ledwidge.
The brilliant playing of Ledwidge can be found everywhere on these 11 songs, highlighted by "Little Prince" and "Enough to Kill." The production from Duane Lundy is top-notch, as well. But the real star of the show is Powell's voice and words as she bares her soul for the sake of the record.
The title track (listen below), "Something Like Heartache", "Carry My Cage" are just a few of the standout tracks on this, her 6th LP. Much like contemporaries Phoebe Bridgers and Amanda Shires, the weight of the material never pulls you under, but floats along with you giving you time to take it all in.
The Starter Wife isn't bound by CD, digital, and vinyl formats, though it's available through these mediums. It's an experiential offering expressed through storyteller live performances, assorted narrative writings, and a strong visual accompaniment, including artful videos and photos.
Walking away from the wreckage of The Starter Wife, Daphne is pensive. She says: "I learned you have to be accountable for the damage. In this case, we were both at fault, we were both selfish, and for my part I've chosen to be kinder and truer to myself. One of the greatest truths I can carry away from this is that you're really responsible for your own wholeness—you can't leave that in someone else's hands."
The Starter Wife releases October 14th, via Pleasure Loves Company.