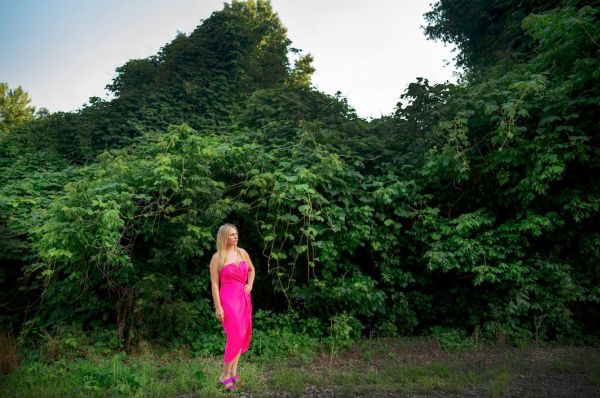 24 August 2022
Kimberly Morgan York: Photo Credit: Jason Thrasher
From afar, we have a tendency to watch those in an abusive relationship and wonder, "Why are they still in that relationship!?" But the most important word to remember in that last sentence is "afar." When you're in that relationship, the hardest thing in the world is getting out.
Kimberly Morgan York's second LP, Keep On Goin', was released a few weeks ago and "Numb" is easily a standout track.
Written by York and guitarist Scott Baxendale (who adds some stellar playing), the song features the repeated mantra, "Let me go numb before you do." You feel for the protagonist so hard. She knows what's coming, but just wants the chance to get numb before the inevitable abuse. It's not an easy listen. Oftentimes, the best songs aren't.
While Keep On Goin' is York's 2nd album, it's worth noting that both albums were released this year. Her debut, Found Yourself a Lady (while recorded in 2006) was released in January. In addition to Baxendale on guitar, her all-pro lineup of a backing band includes David Barbe, who also produced the record, on bass, Carlton Owens (Cracker) on drums, Jay Gozalez (Drive-By Truckers) on keys, and Adam Poulin on violin.
Not surprisingly, Kimberly claims a wealth of influences. While Dolly Parton, Tammy Wynette, and Loretta Lynn figure prominently in the list of artists she most admires, so do Eartha Kitt, John Prine, Dr. Hook, Ricky Skaggs, and the Drive-by Truckers, the latter being no surprise given that she was married to the band's drummer, Brad Morgan.
That said, she also cites the impression left by a somewhat unlikely persona. "Personally, my biggest role model is the fictional character of Auntie Mame," Kimberly insists. "She famously proclaimed 'Life is a banquet, and most poor suckers are starving to death!' I could not have put it better myself. Eat up all of life, from the highs to the lows and relish every second that you can. Wallow in your lows and feel them completely. Celebrate your highs with big shouts of 'wooo hoooo!"
"Those 'woo hoo's', of course, drive my teenage daughter crazy!" Well, we love them, Kimberley. You just Keep On Goin'.