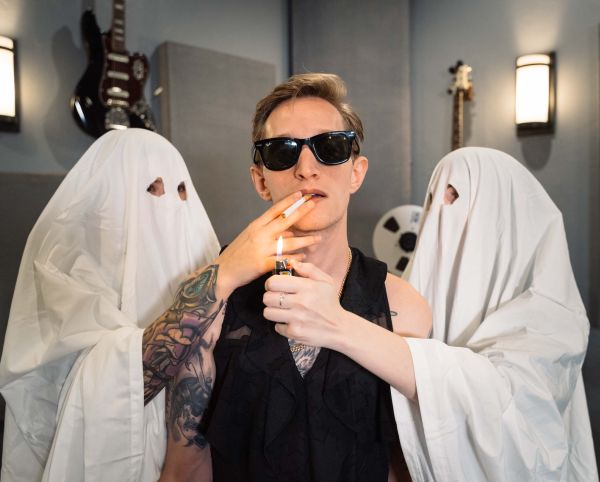 9 September 2022
Different Jane – Photo Credit: Zachary Howell – Instagram at thegoblinsprince
Different Jane, newly formed in 2021, is a no-frills American rock 'n' roll band from Norman, Oklahoma.
The band centers around writer, vocalist, and guitarist Ian Roberts. With inspirations rooted in '60s garage rock, UK indie, and punk, the band's music is a mix of energetic guitar and sincere "say it like it is" lyrics.
Different Jane's sound has been compared to bands such as The Strokes, Arctic Monkeys, Kings of Leon, and other influential artists.
Bold and direct lead single "Atom Bomb," which you can hear right here first, is 3:40 minutes of garage rock goodness with an explosive ending. The protagonist of the track is a seemingly good person, who just can't get it right. Don't be surprised when she fucks up her life…
Roberts says of "Atom Bomb": "It is a song about how a person can be both a really incredible person and still make mistakes. It's about being desired by everyone but being understood by no-one. It's about how all the things that someone dislikes might be the best part about you and most importantly, it's about loving someone despite their past and future mistakes." Tell it like it is, Mr. Roberts!
Different Jane's dynamic and tuneful upcoming debut album Rooms was produced by the mighty Trent Bell (Flaming Lips, Starlight Mints, Watermelon Slim) and will be released on September 15th.