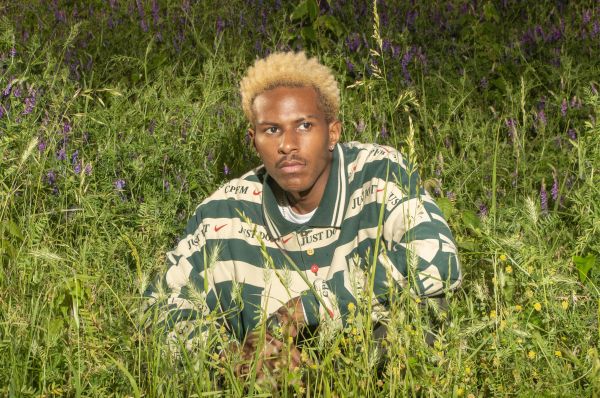 24 August 2021
Don Lifted – Photo Credit: Marcus Menefee
For almost a decade now, Lawrence Matthews has been staking out a place for himself in the Memphis art scene, releasing a steady stream of atmospheric, billowing R&B, and canvasing the city in stunning, politically charged murals.
Though he's been at it for some time, he's found the most success as a visual artist, where his blossoming career as a photographer and painter has caught the attention of collectors around the world, and led to his involvement in the non-profit Tone, where his role as program director has allowed him to lift up other aspiring black artists in the area.
His live shows pull from his various disciplines for a fully immersive experience – erecting intricate installations in non-traditional venue spaces to pull the audience into his world.
In the twilight days before the pandemic struck, Matthews was on the fence about continuing to pursue a path in music, but a hail mary tour effort landed him on the esteemed Fat Possum records, and breathed new life into his Don Lifted project.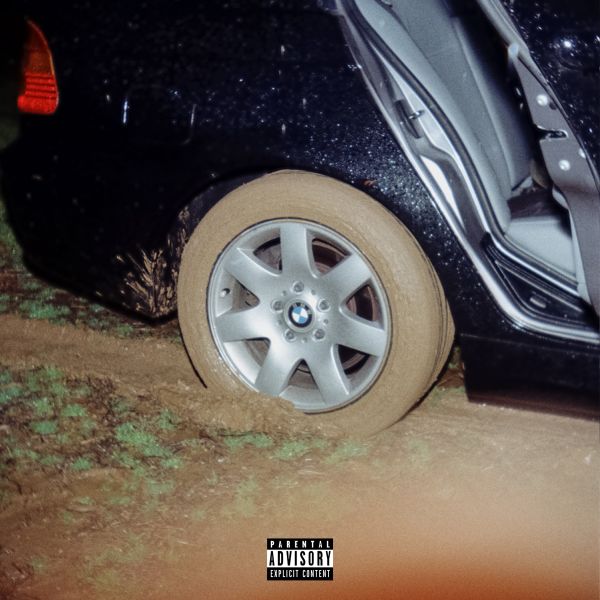 We spoke to him about his first album for the label, 325i, it's gorgeous and mysterious lead single "Brain Fluid," coming out as queer, and how being an artist in Memphis has affected him.
"The weight and darkness you feel in my music is Memphis. What my life and experiences have done to me here. I'm definitely damaged because of this place but there is something that keeps me here," he explains. "I stay outside the city in the suburbs and the way the nature has informed my work is also super-present. The space and air in everything is that."
For a city with such a storied musical past, from soul to gospel to crunk and trap, Lifted's murky, tender, and enigmatic sound sits in its own space entirely. He cites Radiohead, Bon Iver, and of course Frank Ocean as major sonic touchstones for 325i, and you can hear their influence in the spiraling guitar leads and wide-open drum beats he's constructed. "I feel sorry for everyone that hangs around me because you're hearing Frank, Thom, and Justin every day. Period."
While his previous records, 2018's Contour and 2016's Alero, mined the past for inspiration, reflecting on the dissolution of an 8-year relationship and his own evolving understanding of himself, he explains the new record is the most present he's ever felt.
"I think with the previous records they were based in nostalgic feelings. With 325i it's the first time I've wrote about what I was feeling, experiencing in real time…," he writes over email.
"When I got the deal I honestly didn't have a narrative. Then all hell broke lose in the world and in my life and all I had to work through my feelings was this album. It's me figuring out what I have going on in front of everyone. Song by song I'm learning more of who I am. My previous bodies of work I knew the end. This time it was being revealed to me as I lived."
Though he's released several album tracks this year, "Brain Fluid" serves as the proper first lead single, and a perfect snapshot of the album's emotional content. The beautiful music video footage says it all, with Matthews peering voyeuristically into scenes of intimacy that are just out of his reach, partnership and understanding that he so craves, but is still seeking.
"It's one of my favorites," he confides. _"The visuals' main themes are desire, vulnerability, and sanctuary… A haunting figure that cannot interact but only watch as others live and love as their truest selves."
The care and attention to detail here are something that's been present through all of Lifted's catalog, a sonic and visual universe he's built up brick by brick. "I don't think I'd make the music I make if I wasn't an artist in the holistic sense. The videos come to me while I'm creating the songs," Matthews explains. "It feels like the music is pulling from my subconscious Rolodex of art history and cinema and placing me within various contexts. I can see the layers of sound like building up an oil painting."
The video features an all-queer cast, a detail that's especially important as the album is the first time Matthews has addressed and accepted his own fluid sexuality.
"The way my life was set up whenever I questioned myself I'd shut it down immediately. It was very suppressed. I think I've always known and was acting it out in various ways but I'd be "corrected" or isolated," he recalls. "I don't know if I would have survived my adolescence if it didn't stay buried."
In the 325i bio materials, Matthews' difficult high school experience is detailed, navigating toxic masculinity and feeling estranged from his peers. "A heteronormative existence was put on me, gender roles and stuff was put on me," he says.
"I found a tribe of folks that gave me the space to figure it out. I found partners that allowed me to figure it out and supported me in it. Writing this album was the scariest shit ever to me. I had so much fear and anxiety about these records. I thought someone would kill me for expressing who I was." The music and stories he's sharing here feel like a personal revelation, and it's a joy to experience it with him.
On the future, and where he sees himself fitting in, Matthews is dreaming big, citing Ocean, Tyler, the Creator, Dev Hynes, and Solange as artists who inspire him and who one day, if he keeps up this pace, might be peers. "I'm from that Pharrell/Kanye school. It's always artistically holistic and a spectacle," he relates. "My brain sees too many things for it just to be a song. It's the art around it, the short film we make around it, the live show with installations and stuff. That's default to me."
With national outlets starting to pay attention for the first time, it feels like a decade of hard work is finally paying off for him, and he's looking to bring Memphis with him. "Whenever I think about my future and close my eyes, I see myself flying forward through a dark void with light zooming past all around me. I don't know what it means, but it doesn't feel bad."
Whatever the future holds for Don Lifted, the efforts and experiences that made 325i have gifted us all with one of the years most beautiful records, one that in many ways feels like the debut album from this multi-talented creative.
Pre-order 325i HERE
Website
Instagram
Facebook
Twitter
YouTube