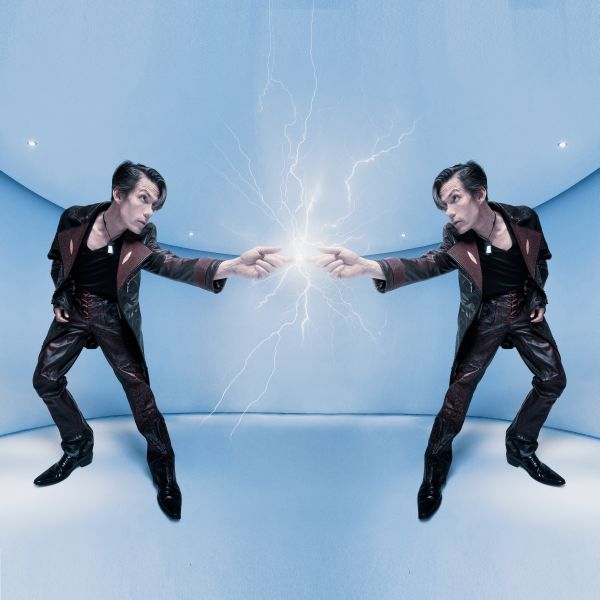 7 October 2022
Julian Shah-Tayler – Photo Credit: John Travis; Choreography: Molly D'Amour; Styling: Marika Soderlund; VFX: Joel Sigerson
Julian Shah-Tayler is a New-Wave/electro-rock artist hailing from Leeds, UK and now based in Los Angeles.
A prolific and diverse talent, Shah-Tayler (who also records under the moniker The Singularity) draws his inspiration from '80s and '90s New Wave, Britpop, and electronic rock with lyrics inspired by literature and a lifetime of professional touring.
Fans have described his sound as if "David Bowie and Depeche Mode had a baby." Synths-driven, complex, and sexy music to make love and groove to.
The new album, which arrives on October 14th, is the third under his own name. Entitled Elysium, it's, "the story of the love of my life from the very moment we met, and the subsequent and very relatable emotional rollercoaster that comes with the territory of being in love and overcoming vast distances, both literal and metaphorical."
The vivid, dynamic to reflective, and catchy record opens with "End Of The Line" which narrates the dissolution of old pain, paving the way for new beginnings. It then takes the listener on a voyage through the building back of hope through the different moods and stages of love and resolves with the triumphant universalism of "Darkling U."
Focus tracks are "End Of The Line," "Secret," "Evolution," and, with special guest David J (Bauhaus, Love and Rockets), "Devil Knows."
Elysium was written, produced, mixed, and performed by Shah-Tayler at his TARDIS and Bird of Paradigm studios in LA with guest appearances:
"End Of The Line" and "Secret" co-produced with Robert Margouleff (DEVO, Stevie Wonder) and mixed by Zeus
"Devil Knows" from David J (Bauhaus, Love and Rockets) – bass, MGT (Tricky, Mission UK) – guitars
"Evolution" from MGT and Gene Micofsky – guitars
"Melt" and "Kintsugi" from Chris J Olivas (Berlin) – drums
"Head Up High" from Sam West – drums; Nathan van Hala – keyboards
"Head Up High" and "Darkling U" mixed by Nathan van Hala
Take a first-look at the cheeky (figuratively and umm, literally!) music video for "Devil Knows" Elysium mix version that features David J and MGT:
Also check out the award-winning "Once Upon a Dream" trailer featuring Lana Del Rey (arranged by Julian Shah-Tayler, AKA The Singularity, and Daisy O'Dell):
LINKTREE
Instagram
Bandcamp
Facebook
YouTube