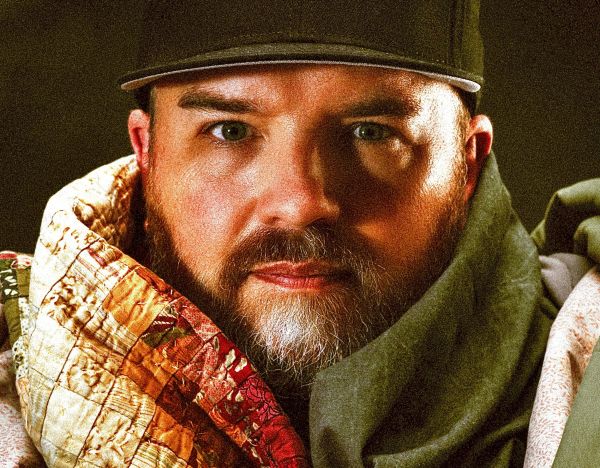 1 November 2022
Michael Compton – Photo Credit: Ernie Sapiro
Fans of Seattle music have been aware of Michael Compton for many years. He had started out as an indie musician and then joined the business; but now is continuing full-time with his music and label, Missing Records
Michael Compton was the head of the Seattle Grammys of the Pacific Northwest Recording Chapter for many years, and he and his wife Kate Becker (Seattle Office of the Arts and Film) helped out immensely in activist and promoter capacities with local shows, events, and community outreach programs here to make the music biz accessible to regional creators.
"When I moved back to Seattle form Los Angeles I started working for One Reel/Bumbershoot, first as a Marketing Manager then as an Event Manager," Compton says. "One of the last events I worked on for One Reel was developing the City of Music Career Day. One Reel took over this event after The Recording Academy PNW Chapter decided to let it go. (They had produced GRAMMY Career Day for several years.) I worked with them to get the details on what they had done in the past as we developed the new model for it. After that event One Reel was preparing to do some layoffs so I decided to leave. The project manager for the Recording Academy happened to leave around the same time and I was recruited to take on that job. I'd only been there for about six months in an interim role for a bit before I was offered the job. I worked in that position for over half a decade working on behalf of music creators in the Pacific Northwest."
"The job was a challenging one and took a big chunk of my time. I was still making music but didn't have time to have a band, release records or play shows. So after many years supporting others making music I yearned to spend my time doing that myself."
"Some personal challenges in 2019 led me to the decision that life is too short not to be pursuing what I want to be pursuing and I chose to leave and was finally able to have the time I needed to pursue music on a professional level. I did learn a lot about the business while working for the Academy but the number one thing I learned during that time is that you will never be successful if you don't go for it yourself and opportunities came to those who were out looking for them. I might not succeed at music on the level that I dream about, but as long as I'm able to chase that dream, I will be doing what I love to do. I'm a lifer and will continue this musical journey for the rest of my life. I learn a lot about myself through songwriting and it helps me process deeper emotions."
For example, from his new album Wooden Spoon, ""Shapes" is a groove-oriented song that manifested very quickly. Sometimes as a writer you get on a wavelength and ride it. I love these moments but they don't happen often. I like how this song moves and I think it might have the most universal appeal and message out of all the songs on the album."
"Shapes" was written by Compton, recorded at Crackle & Pop in Seattle, WA by the legendary producing maven Steve Fisk (Pell Mell, Nirvana) and in-between home studios by Michael Compton and Steve Fisk.
The full-length Wooden Spoon was created out of gorgeously homemade, drum-looped anthems from his bedroom, then ingeniously realized through collaborations with legendary Pacific NW producer Steve Fisk (Car Seat Headrest, Unwound, Nirvana), bassist Yuuki Matthews (Shins, Crystal Skulls) and drummer Michael Musburger (Posies, Fastbacks). It also features performances by Lori Goldston (cello) and Jacquie Dillon (vocals).
Compton played the album release for Wooden Spoon at Seattle all ages DIY landmark Vera Project recently, and is planning to do a PNW tour later this year, and also has a dream of touring all 50 states at some point. "I can't wait for the opportunity to share these songs and connect with others through music. It's taken a while to get to this point, but it's really only the beginning."
Missing Records
Website
Instagram
Twitter
Michael Compton
Bandcamp
Spotify
Facebook