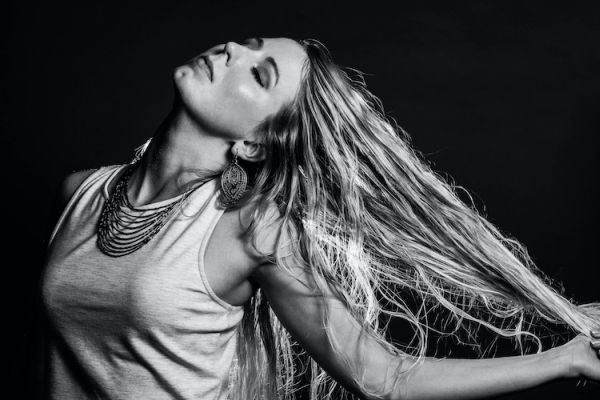 25 July 2022
Rae Chriss – Photo Credit: Rae Chriss
In the early days of the pandemic, Rae Chriss had to take a good hard look at her life and relationships – like so many did. She couldn't help but feel as if she wasn't pursuing her full purpose or giving herself space to fully come out as an individual and/or an artist.
Coming out of all that, Chriss decided to no longer let fear rule her. "I started becoming more myself. Being an advocate for myself. Expressing myself unapologetically. I finally had the strength to face my decades worth of journals and create the first album I wanted to share with the world. It poured out of me, compiled itself – miraculously all within a couple of months."
She wrote her new single, "Robots Don't Get High," with that mantra in mind.
We asked her how it came about: "Growing up, I felt the constant hand of things I was not to do. Don't wear that. Don't say that. Don't be that. With all of these "don'ts" weighing me down, my soul was silenced in fear. Expression was a luxury. As a Scorpio I sure did have plenty to feel and say, but no way in which I knew how to appropriately share it with the ones I loved."
Chriss continues, "It didn't take long for me to create an unhealthy coping pattern. Self-destruction and slight masochism became a way for me to process my emotions in an internal environment. While externally, things looked docile and cute in this blonde-haired little girl self, dissociation became second nature to me. Disconnecting from the reality that I didn't understand, into a world I had created for myself."
Call it indie rock with a poetic base. Her vocals share hints of Fiona Apple, Alanis Morissette, and Florence + the Machine.
Chriss has been in and out of recording studios in Chapel Hill, NC and Raleigh preparing her debut LP, Liberated Density. The album features two decades of writing that manifested into ten tracks within just a few months. Look for Liberated Density this fall.