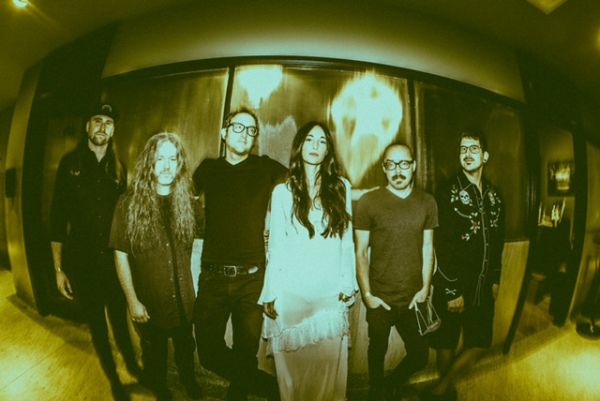 18 July 2022
Sisteria – Photo Credit: Dylan Johnson at Giant Click
From the deep, dark corners of Norman, OK, comes the rock firepower of Sisteria. Fronted by folk-singer turned rocker Katie Williams, Sisteria calls to mind a mixture of All Them Witches, Heart, and Black Mountain.
They recently dropped a video for their latest single, "Hunger," and it is powerful. We caught up with Williams and she had a fascinating take on the song. ""Hunger" is a song that is very dear to me and is an anthem for female liberation. The wolf in the story is calling the woman back to herself. The howling wolf invites her to reconnect with her sexuality and wildish nature."
Williams goes on, "Every woman has a wolf inside of her. When I experience depression, or prolonged heartache, it is usually because I have become disconnected with that part of myself. As women, we are taught to export our power to other people, most often men. It can leave you feeling confused and far from your innate purpose and wisdom. Reclaiming that power is an initiation that every modern day woman must face. But when that reunion takes place, it is nothing short of a phenomenon. We are truly forces of nature."
Sisteria are also a force of nature and we can't wait to hear more. Their debut LP, Dark Matter, is releasing on August 19th via Tulsa's Horton Records. Horton is a non-profit, volunteer-based label, championing Oklahoman artists (like the recently featured The Shelter People).