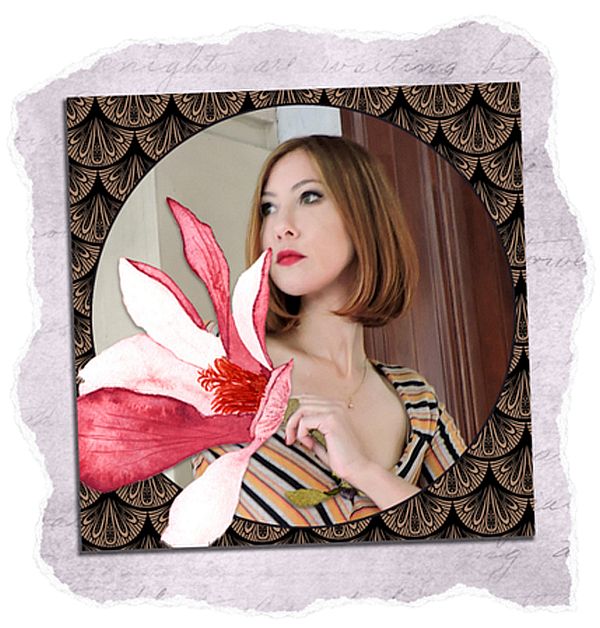 2 August 2021
Rykarda Parasol – Photo Credit: Rykarda Parasol
Music artist and storyteller extraordinaire Rykarda Parasol is not one to be tied down by location, description, or anything else for that matter.
Parasol releases her mesmerizing and perceptive words and music in true DIY fashion, and is using the platforms Amazon and Etsy to house and promote her creations.
Among many things, beings and making-a-livings, Parasol is a singer, musician, performer, poet/writer, and illustrator.
Each album/EP cover is beautifully designed/drawn by her own hand and adds to the cachet of one-of-a-kind work.
Parasol's music style has in general been labeled as rock noir, but she also dips her toes into singer-songwriter confessionals, French pop narratives, alt-folk reveries, and soulful rumination, among other pools of music.
Native to San Francisco, but residing in Paris and traveling around the world, Parasol emits a sophisticated, but gripping sound through her astute lyrics, stark, yet supple and alluring vocals, and accompanying instrumentation.
Her set of four full length albums (among her many singles, EPs, and collaborations) is now getting expanded with the recent release of Passages.
Passages is an album and a poetry book that go hand-in-hand. Parasol calls the LP a Soundtrack to the book, which is an Anthology of Lyrics for her first four albums.
About the book, Parasol explains, "Passages, (an Anthology of Lyrics)… takes the reader on a poetic journey through a young woman's place in the world. Spanning over two decades, we follow our narrator who stumbles to find her place in the world and with herself… [The book] is the companion reader to my four solo albums, which had always been intended to be a body of work."
"The poetry book includes color illustrations as well as the album art and the eBook shares links to the music itself. Though they are not poems per se, I believe my lyrics hold well in such an environment as I had carefully crafted from the start to do so…"
About the album, Parasol details, "Passages, (the "soundtrack") is a summary in song. It occurred to me that while performances had been on hold this past year now was a fitting time to release live performance recordings recorded direct from concert stages in Europe."
"I've also included some of my field-recording interludes, which have always been integral to my work as well as the [culturally relevant] single "Pulse" (written by both me and the Rubberlips) and the entirely the home-recorded song "Doo it Goood.""
Passages, the book is available in paperback and eReader via Amazon worldwide: and also at Parsol's Etsy shop.
Passages, the album is available only through Parasol's Etsy shop