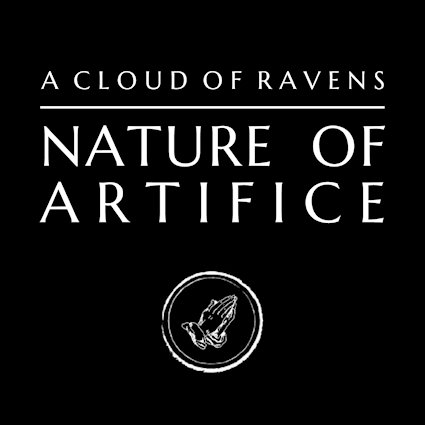 23 November 2022
Dark, dense and delicious! As a three-adjective descriptive salvo goes, it sums up the new single from Brooklyn's A Cloud of Ravens pretty succinctly. But I'm guessing you want to know a bit more than that? Okay.
It blends classic post-punk grooves and gothic moves, darkwave electronica and alt-rock weight; it's shaded and otherworldly, and, like most great music that falls loosely into the gothic world, it crosses the line between dance and rock, the unholy alliance that the genre, the mood, the movement was established on.
And lyrically, it carries a powerful and poignant message. "Nature of Artifice" is about how, in the modern world, we seem content to bury our heads in the sand. How we click and swipe, are glued to TVs and video clips, engrossed in social media and phone messages. And we do this rather than looking around us and seeing our world crumbling. We fail to see is beauty defiled, its glory fade. It argues that this is a bed of our making, and we must try to sleep in it.
You can tell a good band by the company that they keep. The fact that A Cloud of Ravens is scheduled to tour next year with Clan of Xymox and Curse Mackey, that their album, Lost Hymns, was mastered by ACTORS' Jason Corbett and that a recent remix ep featured legendary producer, John Fryer, among others, tells you everything that you need to know. Exquisite company indeed.
Order the single
Spotify
Bandcamp
The Blackest Mantra
Spotify
Order the 'Lost Hymns' LP
Order the album